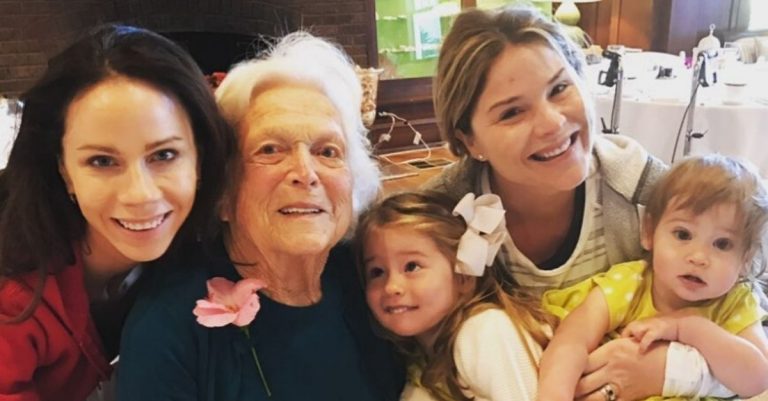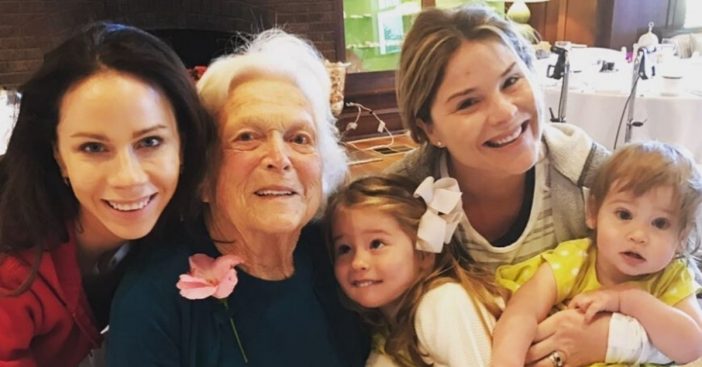 Jenna Bush Hager's grandmother, Barbara Bush would have turned 95 years old recently. To celebrate the day, Jenna shared a beautiful tribute on social media for her late grandmother's birthday. She shared an old photo of herself, her twin Barbara, her grandmother Barbara and two of her kids.
She wrote, "Happy 95th birthday to our Ganny. I love the way Mila is looking at you in this picture: full of awe and admiration. That's how we all saw you, Gans. Miss you more than tongue can tell. ❤️"
Barbara Bush would have celebrated her 95th birthday this year
https://www.instagram.com/p/CBLOcMYhJxk/
Barbara Bush passed away on April 17, 2018. Many fans left comments about missing such a special lady and discussed the legacy she left. For instance, Barbara was very involved in literacy. She started the Barbara Bush Foundation to ensure everyone had the chance to learn to read and write. The foundation recently celebrated 30 years.
RELATED: Jenna Bush-Hager Shares 'Pearls Of Wisdom' Book With Dedication To Barbara Bush
https://www.instagram.com/p/BurNL8XA1c3/?utm_source=ig_embed
In addition, during quarantine, Jenna also talked about a more light-hearted legacy that Barbara left behind. Reportedly, she never cared much about her hair going gray. She would often say that anyone who cared too much about their hair was a boring person. Jenna said she remembered that advice when she couldn't get her hair done for television.
Happy birthday, Barbara Bush… you are missed! In conclusion, learn more about the incredible love story between Barbara and her husband George H.W. Bush below: