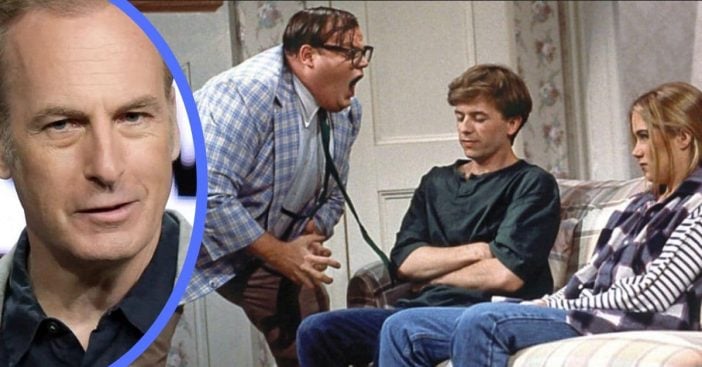 Many big stars end up crossing paths. Inevitably, they form friendships and build mutual respect. Recently, Adam Sandler shared a musical tribute to an important figure from his life: Chris Farley. It stirred a lot of nostalgia among viewers. One of the comedian's most iconic characters remains Matt Foley, who came into existence thanks to Bob Odenkirk.
Odenkirk spoke with Conan O'Brien on his show Conan. During that period, he explored Matt Foley's creation. Ultimately, he wanted to create a fitting persona built around the amazing comedy improv Farley pulled off. Farley had all the words and mannerisms, so he and Odenkirk just needed to make a person around that.
Matt Foley became the quintessential motivational speaker…sort of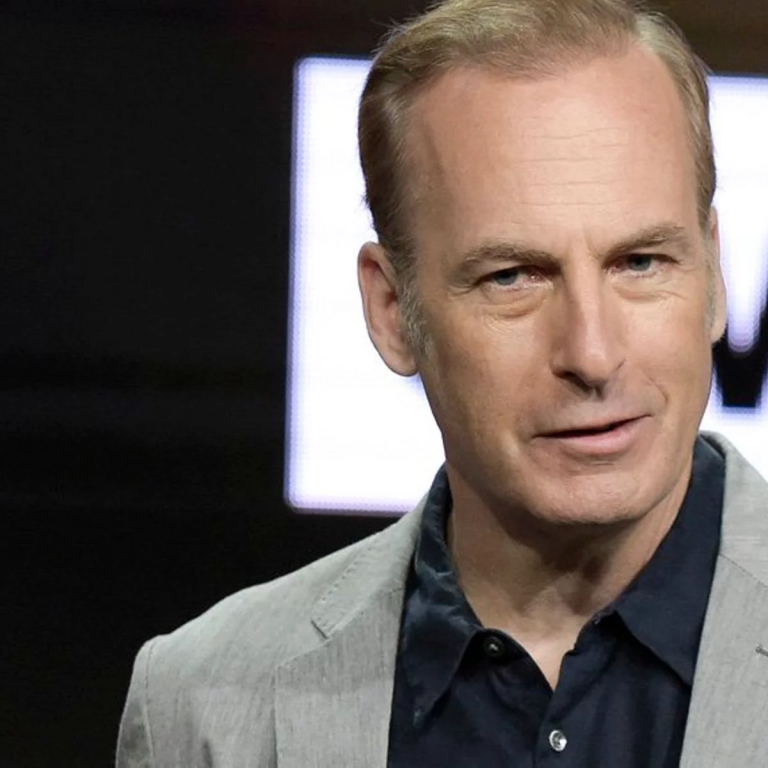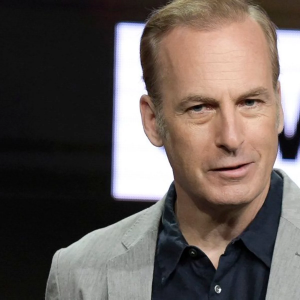 "It was just that voice of a coach who just really doesn't know what he's saying but is trying to put a lot of emphasis in it," Bob Odenkirk reminisced on Conan. "And I just went home with that voice in my head. It was very funny, and I sat down with a legal pad and wrote up that sketch exactly the way it's done." This revelation came after Odenkirk worked with Farley and witnessed him giving an improvised an anti-drug speech onstage. According to Vulture, Odenkirk attributed the table smashing to Robert Smigel "'cause we didn't do that at Second City."
RELATED: Chippendales: Patrick Swayze And Chris Farley's Legacy Of Laughs
Odenkirk felt amazed watching this creation come to life. "It was just amazing how it came to life and filled that theater every night," he further recalled. "My daughter asked me once, 'What was the most fun you ever had doing what you do?' And I told her — and I think I still believe — it would be the eight shows a week with Chris doing the motivational speaker. Because I'd never seen anything hit so hard every time, and Chris wouldn't leave the stage until he made all the performers laugh. He was driven to make you laugh when he did the sketch every single night."
Matt Foley became a 'Saturday Night Live' icon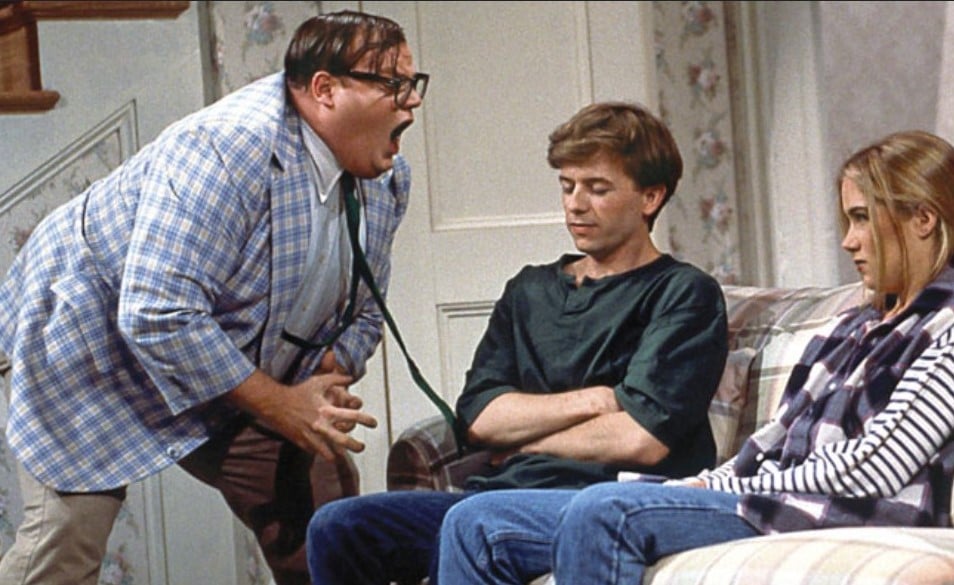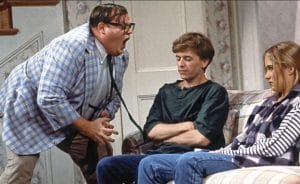 No comedy sketch felt quite the same once Matt Foley came into existence. He presented the perfect example of how to subvert expectations. Everyone expects a motivational speaker to be charismatic as they easily navigate their speech. Foley was something of the opposite. This character, by typical expectations, should not have been a motivational speaker at all. But he was and people loved him.
And so, thanks to Chris Farley's improv and Bob Odenkirk's vision, Matt Foley became one of Farley's most beloved characters. And he gets his name from one of Farley's old rugby teammates who went on to be a Catholic priest. Likely, that priest is better at speeches than Farley's character. But the fictional Foley has spoken on a whole range of topics. Since his inception, he's badgered audiences for daring to accomplish anything. But, above all, he warned them that they might end up like him, "35 years old, eating a steady diet of government cheese, thrice-divorced, and living in a van down by the river!" What's your favorite sketch?