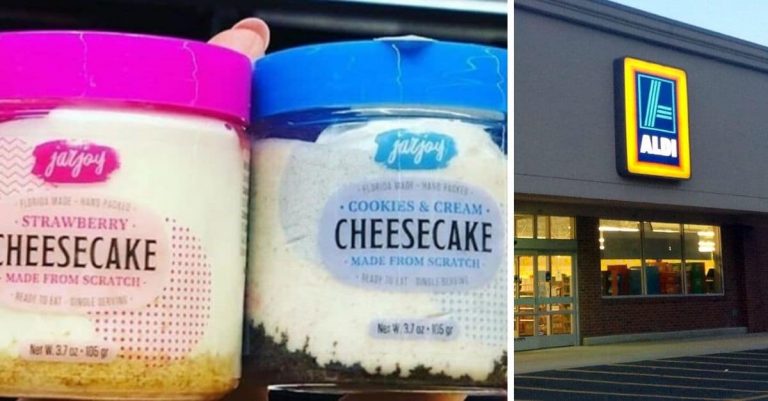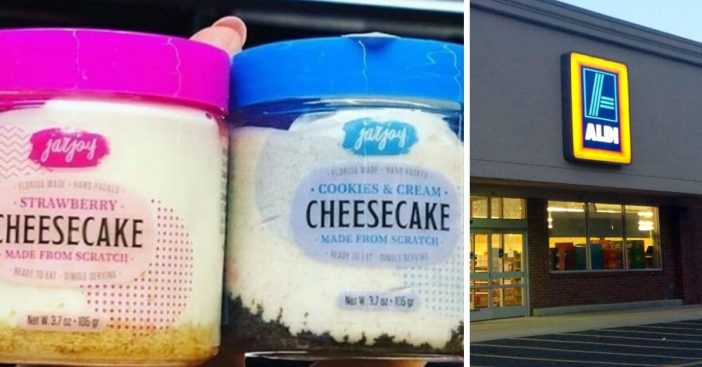 Aldi truly has some of the best new items. If you love cheesecake and are looking for a mini-dessert, you might want to check out your local Aldi. They are now selling mini cheesecakes in cute jars, from the brand Jar Joy.
The mini cheesecakes currently come in two different flavors: cookies and cream and strawberry. Both are in 3.7 oz jars, so they are perfect for dessert without overindulging or even a late-night snack! They are ready to eat right from the fridge. The mini desserts contain that delicious cheesecake with crust prepared right in a small jar.
Aldi is selling mini cheesecakes in a jar in two flavors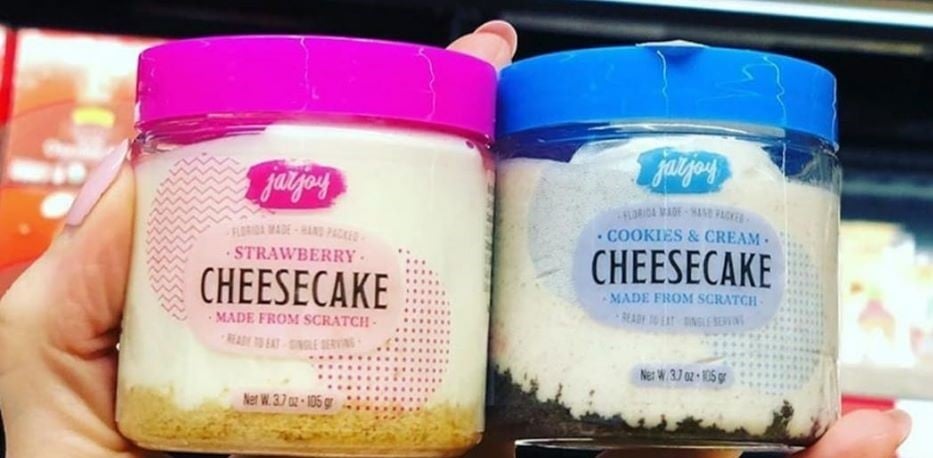 They are reportedly made from scratch in Florida. Both are only $1.99, so I suggest you stock up if you find them at your local Aldi! Not all Aldi locations sell these yet, and they will probably sell out pretty quickly.
RELATED: Aldi Has Released Cheese-Filled Ornaments For The Holiday Season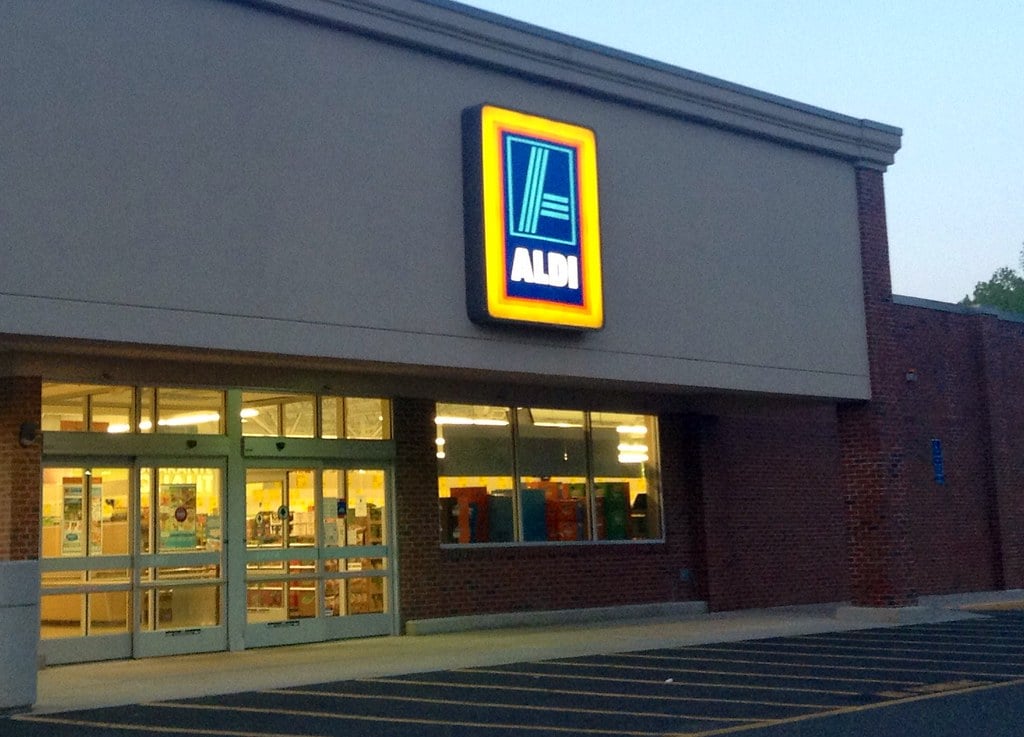 What do you think? Would you try these little jars of heaven? I sure hope I can find them at my local Aldi soon! If you'd rather make your own at home, try this recipe… you can swap out some of the flavors to make whatever you'd like: