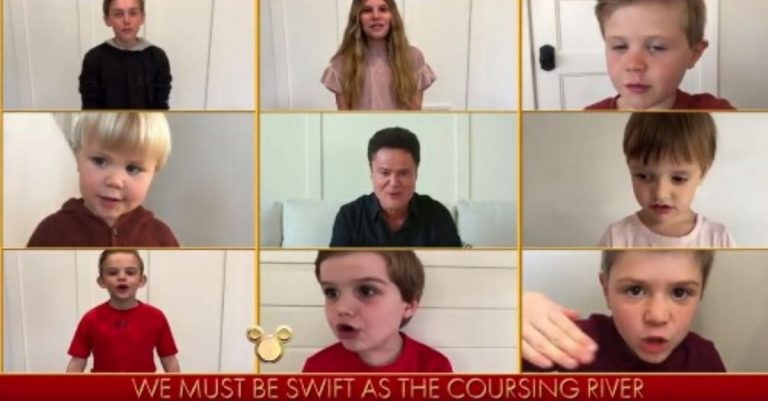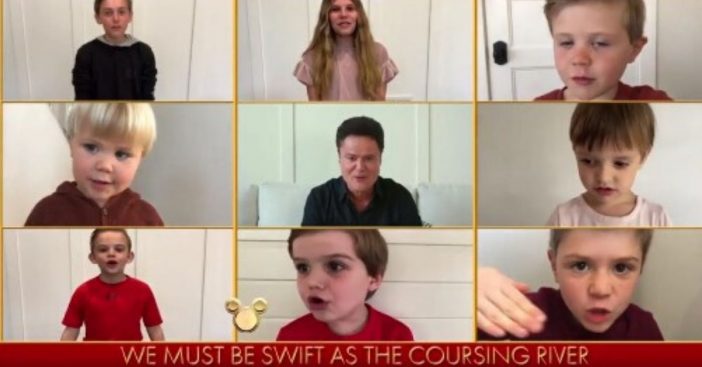 Donny Osmond performed with his grandchildren virtually on ABC's The Disney Family Singalong last week. Donny performed "I'll Make A Man Out Of You," from Disney's 1998 Mulan. In the video, Donny performs the song. His grandkids helped him out with some of the other voices in the song, including his only granddaughter.
Donny has five children and ten grandchildren. Out of all of his children and grandchildren, there is only one girl, his granddaughter Emy! She got a special feature during the song, singing the parts of Mulan. They recorded the entire song virtually from separate homes.
Donny Osmond and his grandkids sing a song from 'Mulan' together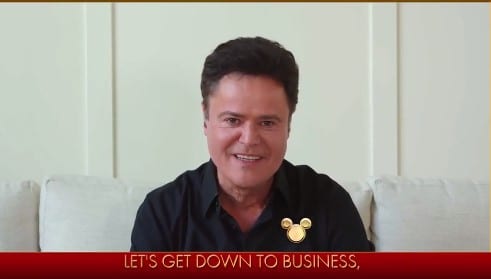 Donny once shared a photo of himself with Emy and talked about his only granddaughter. He wrote, "Out of our five children and 10 grandchildren, Emy is the only girl. She's my sweet princess. This girl is as radiant on the inside as she is on the outside, and she's growing up so fast. I look at her and feel an immense sense of pride in the strong woman she's becoming. Bapa loves you, Emy."
RELATED: Donny Osmond Will Appear In 'Disney Family Singalong' Tonight On ABC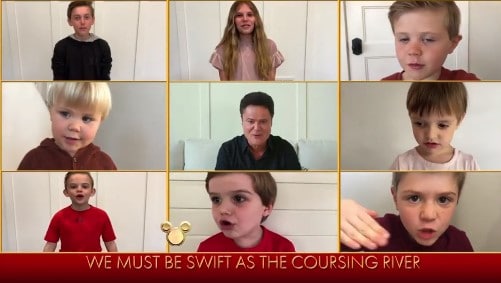 At the beginning of the song, Donny sings alone. Then he looks around and videos of his grandchildren pop up. They begin to sing other parts of the song with their grandpa, Donny. It truly was one of the best and sweetest performances of the evening.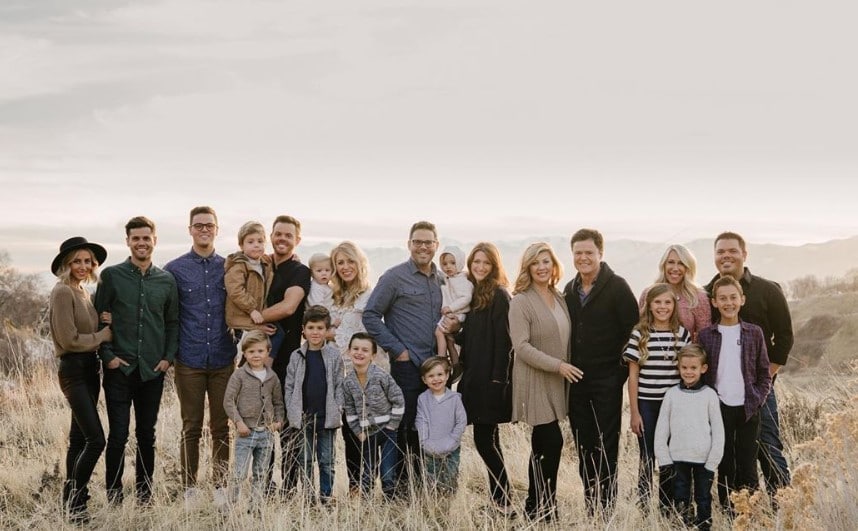 Donny sang the song in the original 1998 animated version of Mulan. He was not the voice of the character Captain Li Shang. He only did the singing. Disney is set to release the live-action version of the film in July 2020.
Watch their entire performance below! It is so cute:
View this post on Instagram