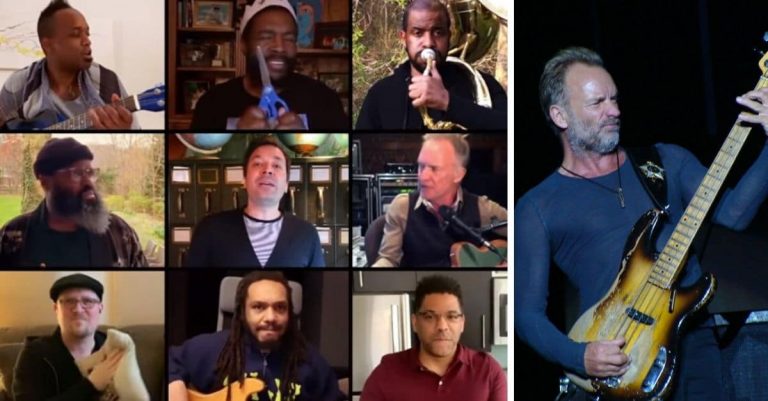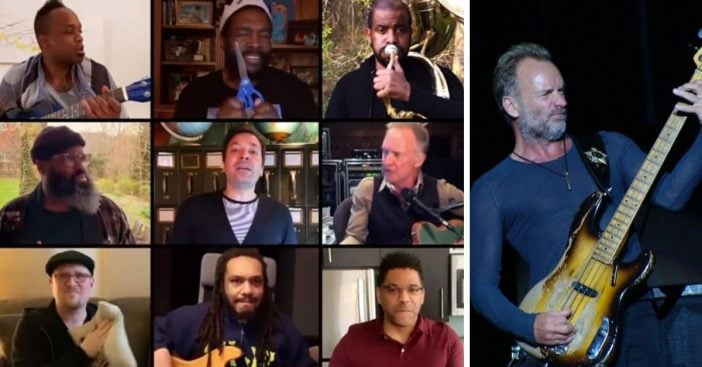 Sting is one of the most recent celebrities to appear on The Tonight Show with Jimmy Fallon. He remixed one of his most famous hits "Don't Stand So Close To Me" from his band The Police. He sang the song from his home, joined virtually by Jimmy Fallon and The Roots.
The Roots appeared to accompany the song. While some of them had instruments, others improvised with sneakers, silverware, and other random objects from home! Even though the song is about a young girl's inappropriate relationship with a teacher, it has become a new anthem during the coronavirus outbreak.
Sting sings "Don't Stand So Close To Me" during coronavirus outbreak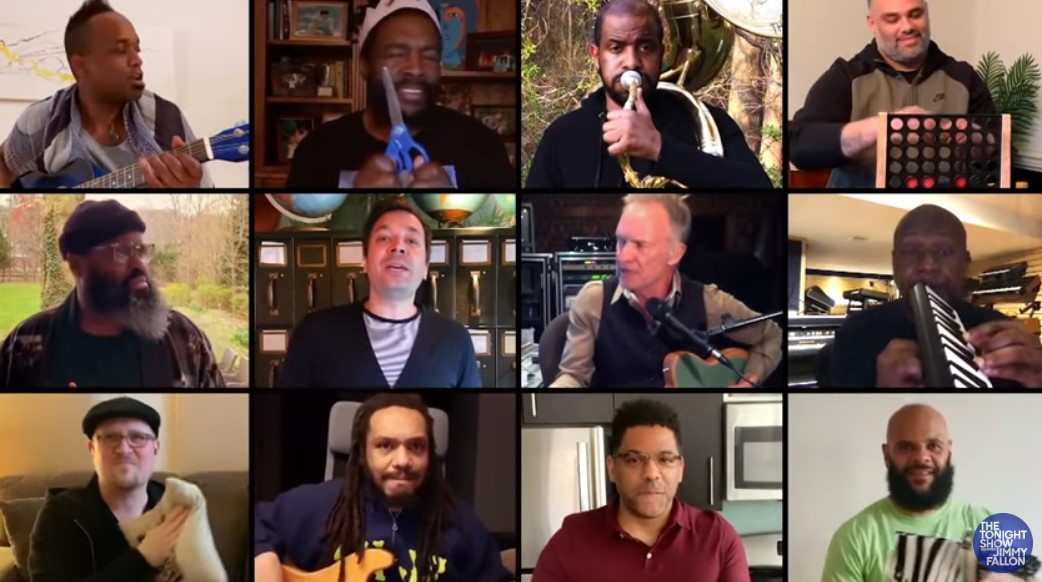 Of course, "Don't Stand So Close To Me," has new meaning as many practice social distancing. This means staying at home if you can. It also means if you have to go out, staying at least six feet apart from everyone else.
RELATED: Jimmy Fallon And Adam Sandler Sing Hilarious "Don't Touch Grandma" Song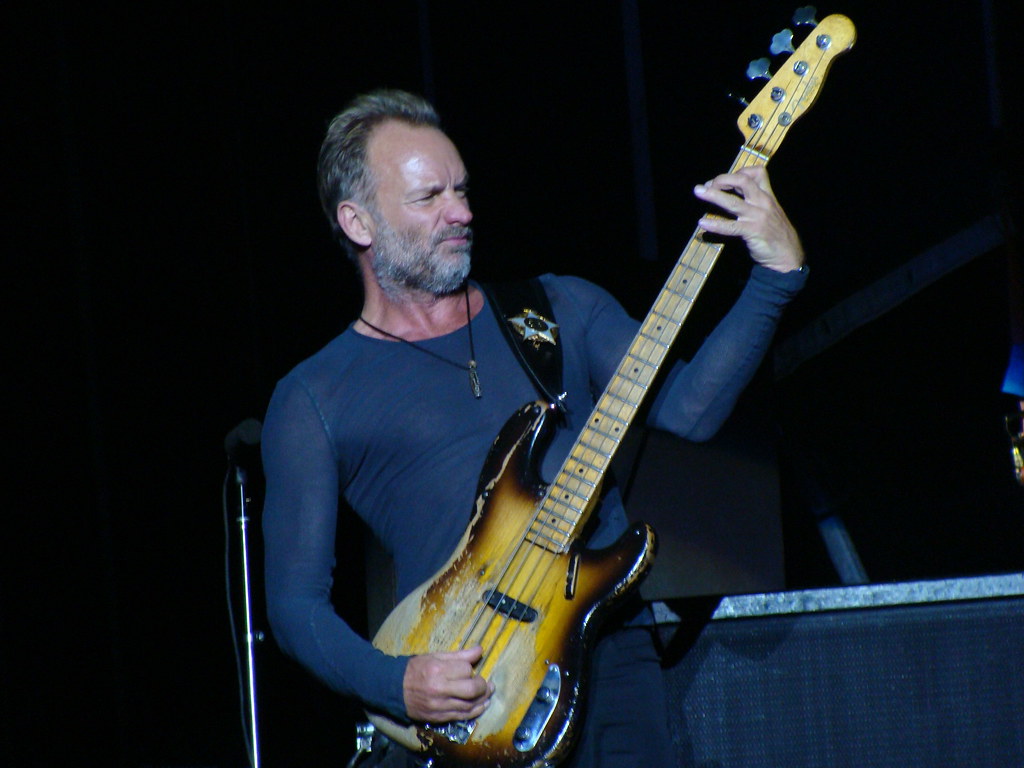 Other artists such as Neil Diamond have been re-working the lyrics to some of their popular songs in the age of coronavirus. Many of the songs remind us to wash our hands and stay apart to stop the spread of this highly contagious virus.
In conclusion, watch the fun performance below! Jimmy has been interviewing celebrities and doing skits from his home. His wife and two daughters have made lots of appearances and fans love it! We can't wait to see who appears on his show next.