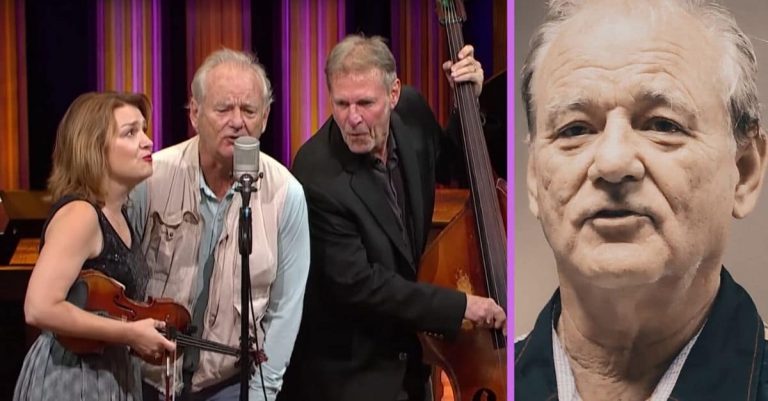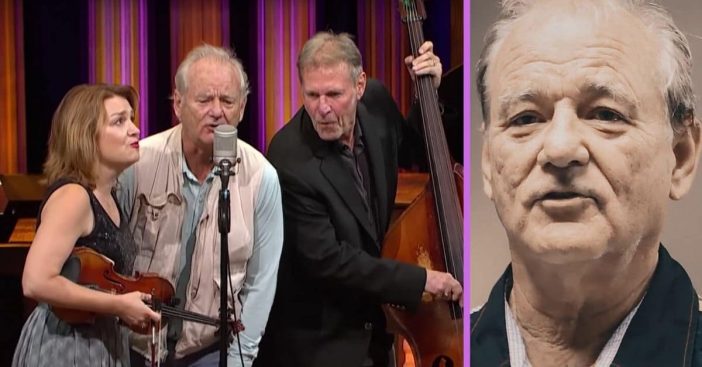 After years of developing a reputation as a successful actor and John Prine fan, Bill Murray took yet another big step in his renowned career. On Tuesday, September 25, Bill Murray made his big Grand Ole Opry entrance in exactly the fashion he'd most want.
Murray has a known respect for the bluegrass group Steeldrivers. This began years ago when he and the band actually appeared together in Get Low. Tuesday marked Murray's entrance into the Grand Ole Opry with several key figures from his career. Looking back, social media was littered with moments hinting at the event before and after his debut.
Bill Murray has joined the Grand Ole Opry
Sooooooooo this happened last night … BILL. MURRAY. WHAT! 😱🤩 #OnlyTheOpry #OpryMoment #Opry pic.twitter.com/qqeRxJTg6p

— Grand Ole Opry (@opry) September 26, 2018
To go from known fan to celebrated member is a big deal for anyone. It's no different now that Bill Murray got a very respectable debut into the Grand Ole Opry with none other than Steeldrivers – and John Prine. Fans watching the Tuesday night performance already got a shock seeing Prine, Variety reports. But then Steeldrivers banjo player Richard Bailey made an announcement that got everyone giddy – including Murray, when he finally stepped out.
Banjo sky pic.twitter.com/Na52pFi8Jk

— Steve Martin (@SteveMartinToGo) April 16, 2020
RELATED: Dolly Parton Shares Memories Of Her Grand Ole Opry Performances
Bailey's hint made things quickly obvious to astute fans of the group and of Murray. He stated, "We have another old friend of the band who we actually appeared in a movie with." 2009 marked the last time they actually crossed paths in such a big way. For his big debut at the Grand Ole Opry in 2018, Murray sang backup on "Paradise." This, in turn, was part of Prine's own debut back in 1971.
This moment meant a lot to Murray, too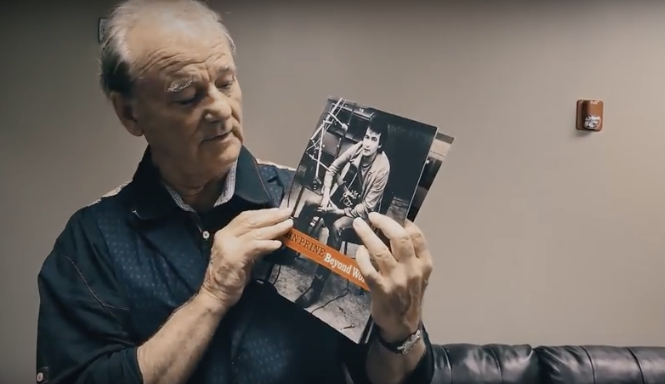 Just because they hadn't worked so closely together in years doesn't mean they had not interacted. On the contrary, Murray himself is too big a fan to have stayed away for long. Variety further reports that prior to his Grand Ole Opry debut, Bill Murray boosted Steeldrivers with gusto. This had him giving away tickets to the band's performance at a Charleston theater in 2017. He camped himself right in front of the theater to help others enjoy what he did.
Stepping out alongside Prine was also the perfect resolution to Murray's video dedication to Prine. In it, he heavily attributes Prine's humor with helping bring about a return of his own. Watch below to see the touching tribute. The December 2017 video has over 900k views and features two-and-a-half minutes of Murray walking viewers through an absolute journey. If there was any doubt whether Murray is as gentlemanly as he is in real life versus these videos, let that doubt be put to rest. While ghosting around Nashville in preparation for his big Grand Ole Opry entrance two years ago, Murray gave fans very pleasant memories. Virginia resident Karen Swallow recalled being helped with the car door at the Nashville airport. At first, she only saw a resemblance. But after realizing who it was, she approached him with excitement. "So we got out of the car and asked if we could take a picture. Once again, he was a gentleman."