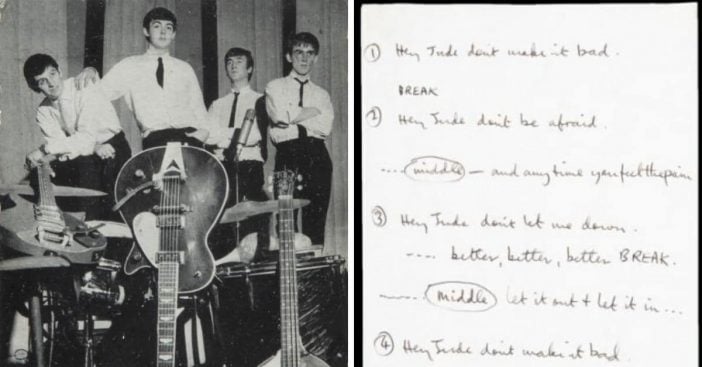 "Hey Jude" continues to be one of The Beatles' greatest hits. Paul McCartney wrote the lyrics. He wrote them down on a piece of paper and used it during the session. Later, he gave it to a studio engineer. Now, that piece of paper just sold at an auction for $910,000!
Paul actually wrote the song for John Lennon's son Julian. He started writing the song in 1968 when he was going to visit John's first wife, Cynthia and their son, Julian. John and Cynthia had recently split up. Paul hoped that he could lift the then five-year-old's spirits with the song.
Handwritten Beatles "Hey Jude" lyrics sold for $910,000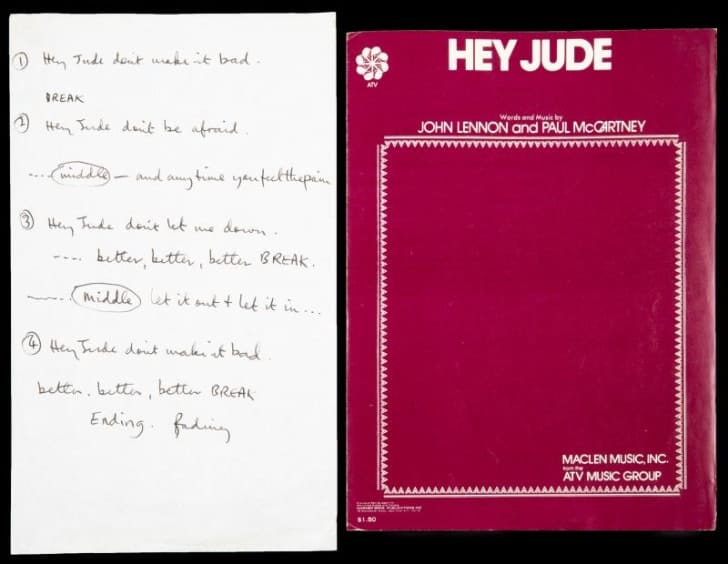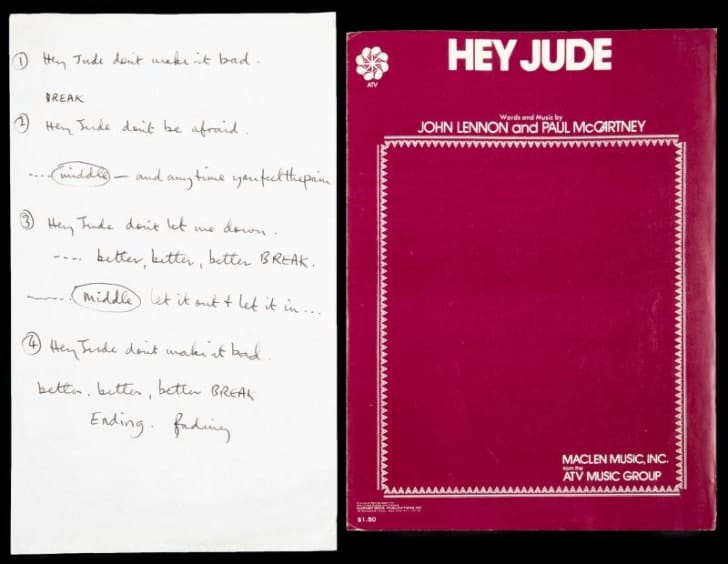 He once said in an interview, "It was optimistic, a hopeful message for Julian. 'Come on, man, your parents got divorced. I know you're not happy, but you'll be OK.'" The song was originally supposed to be called "Hey Jules," but later changed to "Hey Jude."
RELATED: See What The Beatles' Kids Are Doing These Days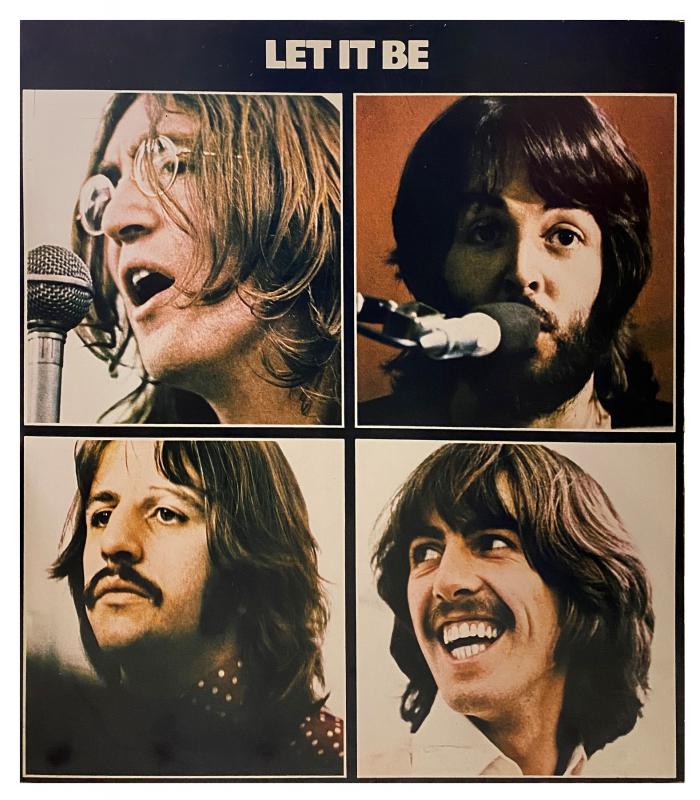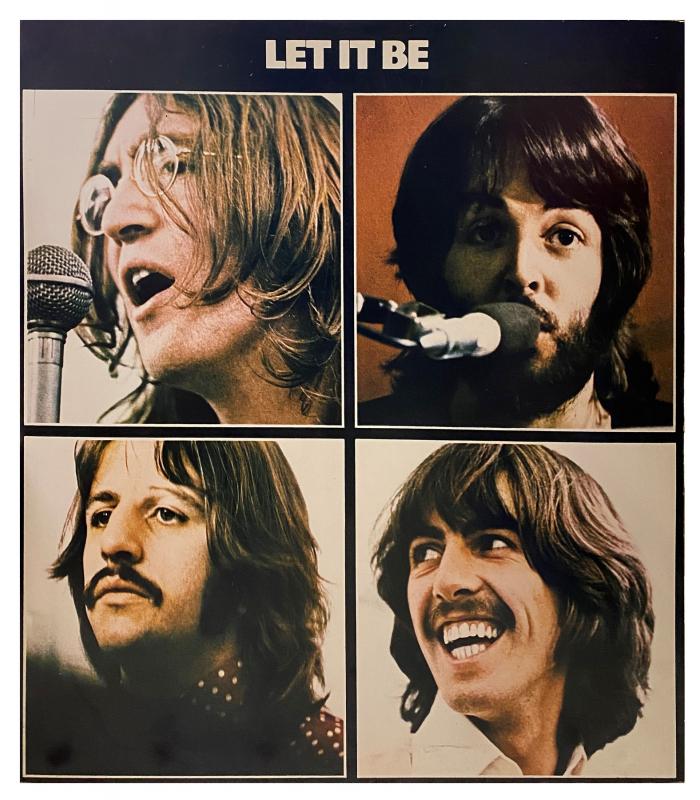 The auction house actually estimated that the handwritten lyrics would sell for around $160,000. So, this was very shocking! It was hosted by Julien's Auctions. Other Beatles items were for sale during the auction as well. The handwritten lyrics were the top seller.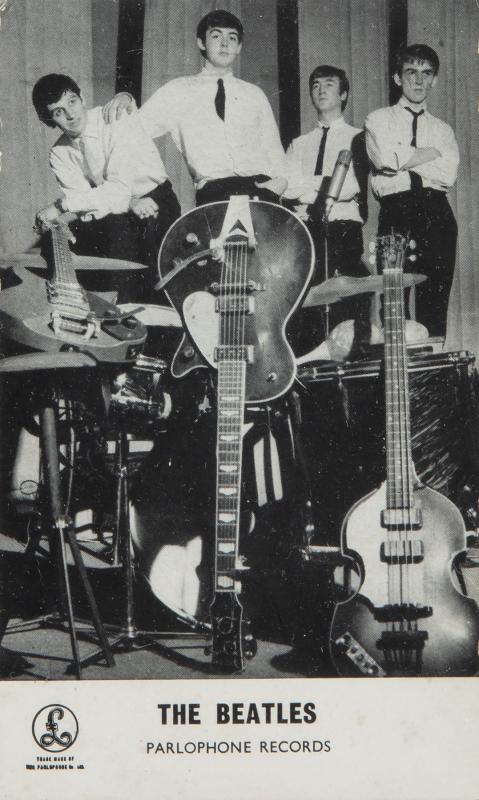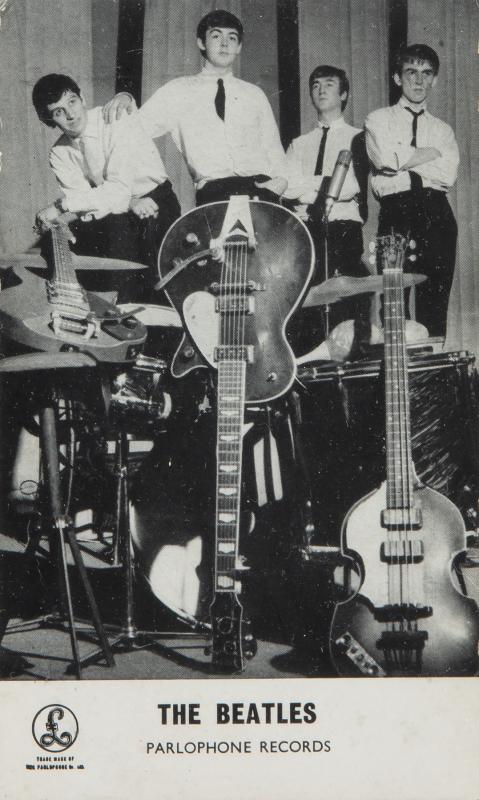 Other items included The Beatles drumhead which sold for $200,000 and a script page for the "Hello, Goodbye" music video for $83,200. That item included some handwritten sketches and notes from the Beatles.