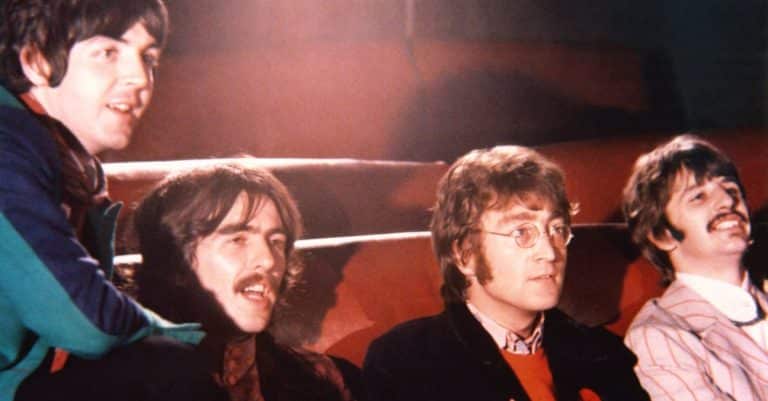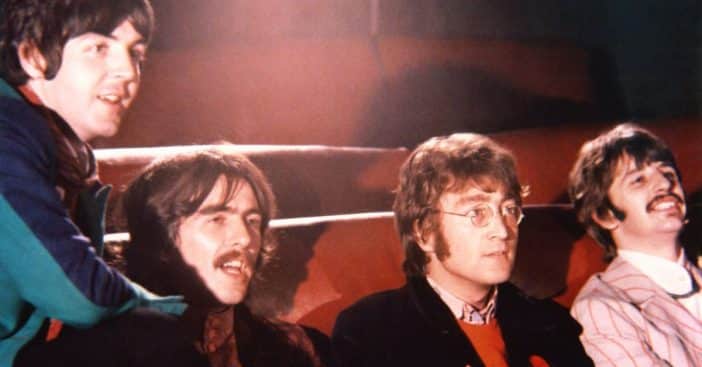 In 1968, the world said hello to "Hey Jude," a single penned by Paul McCartney as part of a partnership between him and Beatles bandmate John Lennon. It quickly rose to the top of the charts around the world but behind that sensational success was instability and creative doubt. McCartney's feelings for the song changed repeatedly, and that was reinforced when he got all sorts of letters about it – even some from cults.
One lyric in particular received a lot of attention from McCartney and the people writing in to him. Specifically, it was the line "the movement you need is on your shoulder." McCartney has admitted to finding it "not entirely logical" and nearly cut the words completely. Just what do people have to say about this line?
"Hey Jude" was a recipe for success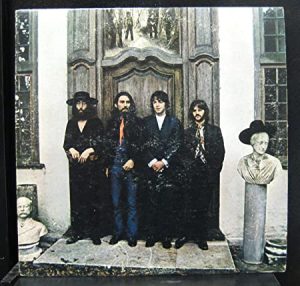 "Hey Jude was designed to bring more happiness than what came before. It is a sort of reimagining of "Hey Jules," this time hopeful, optimistic, and ready to seize the day. The song lived up to its own message and rocketed to the top of the Billboard Hot 100, where it stayed for a record-setting nine weeks; it held this record for a shocking nine years. Even when it fell down a place or two, years after its release, critics would continually list "Hey Jude" as one of the greatest songs of all time.
Similarly, it dominated U.K. charts even when its rerelease, peaking at number two and staying on British charts for 19 weeks. All the while, it was one of the longest songs to achieve this on those overseas charts and inspired other artists to experiment with song length and style. Even with their established success, though, the Beatles might not have imagined what a hit it would be, given what went on in the background.
Behind the scenes tells a different "Hey Jude" story of affairs, McCartney having doubts, and cults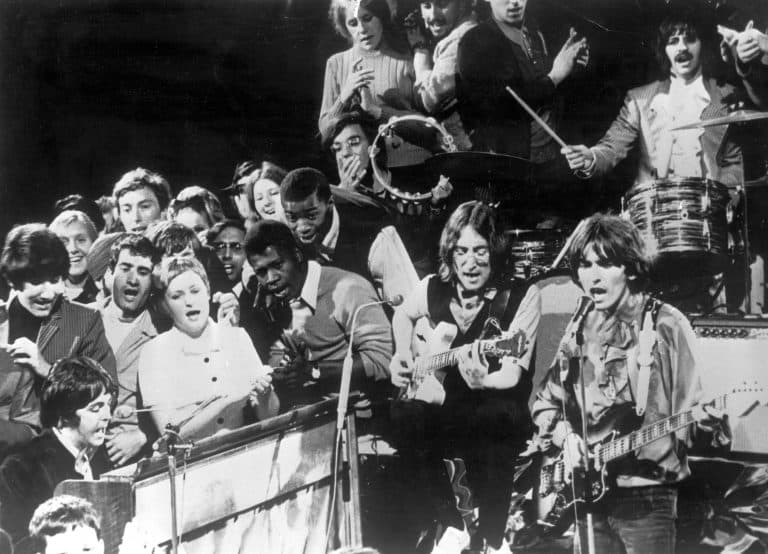 It's easy to look back and think how naturally it was for a song to achieve such fame. Before it was "Hey Jude," the title was "Hey Jules," addressed to John Lennon's song, Julian Lennon. Around that time, Lennon and his wife Cynthia were splitting because of his affair with Yoko Ono; McCartney visited the family to offer comfort. Along the way, he composed the groundwork for the song, encouraging Julian to find strength and continue moving forward despite uncertainty, fear, and hurt.
On top of that, McCartney spent a lot of time unsure of the line "the movement you need is on your shoulder." It was actually Lennon who talked him out of removing the words completely. "So of course, you love that line twice as much because it's a little stray," McCartney admitted, "it's a little mutt that you were about to put down and it was reprieved and so it's more beautiful than ever." He continued, "Of course, I now feel that those are terribly deep words; I've had letters from religious groups and cults saying, 'Paul, you understand what this means, don't you? The wherewithal is there, whatever you want to do.'" Finally, McCartney concluded, "it is a great line, but I was going to change it because it sounded like a parrot or something; not entirely logical. Time lends a little credence to things."