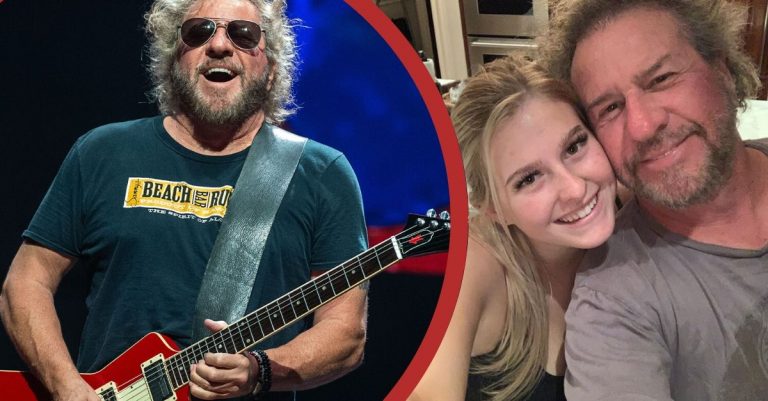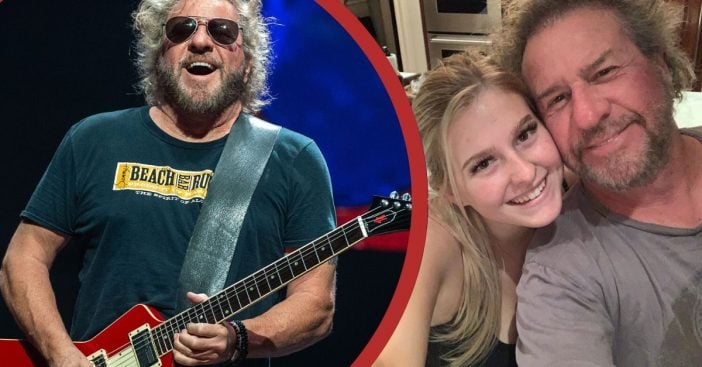 With the spread of the coronavirus, news outlets have provided a steady stream of updates on store closures. Typical days include uncertainty and fear as people wonder how this will affect them and their loved ones. But through all the hardship, many people have shared truly heartwarming statements and moments that help us get through these emotions. Recently, former Van Halen frontman Sammy Hagar gave his first update since the COVID-19 shutdown kept everyone in place.
And, remarkably, it was not a post about a concert delay or cancellation. Nor did the caption talk about postponed meet-and-greets. Those issues still arise, but in this update, Hagar focused his attention elsewhere and took time to appreciate his daughter in a heartwarming way. He credits her with all the success and sanity the family has had while under lockdown.
During quarantine, Sammy Hagar turns to family
https://www.instagram.com/p/B-H8X-HjclQ/?utm_source=ig_web_copy_link
And, likewise, his family turned to him and offered valuable support. A picture is worth a thousand words and the picture of Sammy and Samantha Hagar speaks of a lot of love and caring. Two days ago, Samantha turned 19. While social distancing isn't the most ideal way teenagers want to spend their birthday, according to her father, she's taken the whole thing in stride.
RELATED: A Photo Of David Lee Roth Wearing An Awful 'Elvis' Wig Has Leaked Onto The Internet
"Look who's 19 today happy birthday to my My youngest and namesake daughter Samantha," Sammy Hagar began, before explaining why Samantha is just so special. "Having been locked down for the last 14 days with you has Been such a blast. Mom and I would be going crazy without you being here with us. I love this picture from a couple of days ago and I love you." He ends his note with a heart and cake.
Following the rules will be important
The sooner we follow the guidelines, the sooner we can get back to what we do – ROCK 'N' ROLL! Please take this seriously. 🤘🧼🤲#CoronaVirus #ByTheRules #StaySafe #14DayLockDown pic.twitter.com/LDjZUfHmYQ

— Sammy Hagar (@sammyhagar) March 21, 2020
The Red Rocker is going to be home for a bit. After states everywhere began issuing lockdown orders, people have had to stay in place and venture out as little as possible. All this is to "flatten the curve" of the virus' spread. Sammy Hagar, despite the wild reputation as a rockstar, is calling for everyone to heed all the advice.

"For once, as rockers, you've gotta go by the rules," he advised in a video. All this, he added, will help the rockers get back to rocking. In terms of having to stay in one place for a while, that won't be too hard. His social media updates show that clearly this is a household with a lot of support to offer. When things calm down, Hagar already has plans in place to continue production of his Rock & Roll Road Trip With Sammy Hagar. The fifth season resumes in April, though further production requires coronavirus-related restrictions to ease.