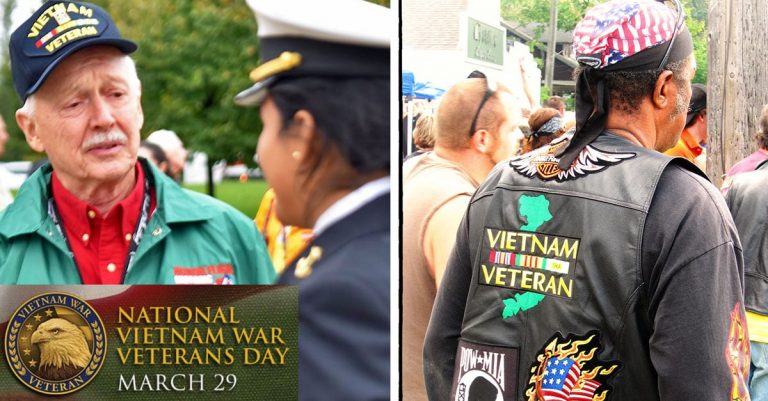 March 29 marks National Vietnam War Veterans Day. This specific day, observed at the end of every March, honors Vietnam War veterans and their families. Additionally, it serves as a way to thank those who served and sacrificed. But with the coronavirus and need for social distancing, many events have had to be canceled or reworked.
However, veterans have other ways to participate in these patriotic events from the safety of their homes. The U.S. Department of Veterans Affairs has outlined ways for veterans to feel engaged and connected. These methods include virtual tours, photo submissions, and more.
National Vietnam War Veterans Day will still acknowledge those who served
A lot of routine events have changed because of COVID-19. From simple outings to the grocery store to grand ceremonies, everything is now done with social distancing in mind. Staying away from crowds greatly aids in combatting the virus. But people are already feeling the effects of isolation. Fortunately, there are many ways to still engage. Usually, a grand ceremony accompanies giving out the Vietnam Veteran Lapel Pin. This pin goes to anyone who served between November 1, 1955, to May 15, 1975. With the pandemic, the Vietnam War Commemoration instead encourages veterans to submit a form requesting one. Though there won't be a ceremony, they can still receive what is rightful theirs through the mail. They will still be acknowledged.
RELATED: Dolly Parton Performs Tribute Song To U.S. Army Special Forces With "Ballad Of The Green Berets"
Digitally, veterans can witness other yearly routines conducted with honor and reverence as well. For instance, the Vietnam Veterans Memorial Fund shall host a live webcast that will include messages of thanks. The video goes live on March 29 at 1 pm EST. Veterans can also upload a video of their own by Friday, March 27 and leave a written message here. Those wishing to get active while under lockdown can participate in the Vietnam War Veterans Day Workout of the Day (WOD), hosted by Team RWB. Team RWB encourages participants to put all their efforts into the squats, push-ups, and more, all while also thinking of those who served.
Veterans can connect with other veterans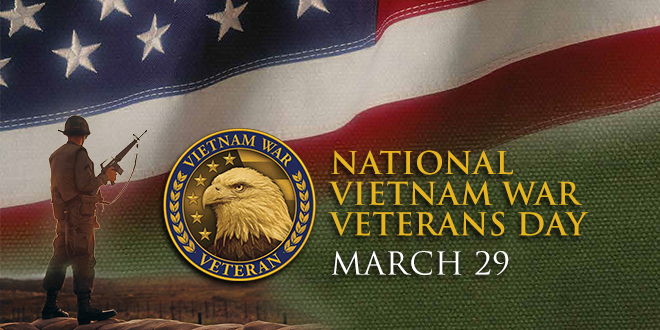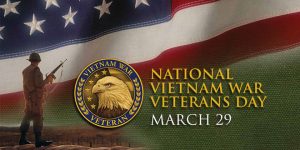 In addition to reverence and thanks, these virtual events for National Vietnam War Veterans Day also offer levity. This comes in the form of some lighthearted competitions done entirely online. Those with a Facebook account can share their service photos on the Vietnam Veterans of America's Facebook page. On March 27, they can also share photos, poetry, music, or art, and the comment with the most likes gets a prize from the national office. Prizes also go to whoever gets the most likes for their favorite C-Ration recipe or meal, shared by March 30.
While on social media, everyone can deck out their pages to show off their pride as a veteran or to support those who served. Facebook users can download a photo frame proclaiming them a "Proud Vietnam War Veteran." Family and friends who want to show their own support can get a different frame that reads "I support Vietnam War Veterans." Veterans can also head to the VA's Facebook, Twitter, and Instagram accounts for additional content. Soon, those accounts shall host two new special short videos to commemorate National Vietnam War Veterans Day and those who served. The coronavirus has dramatically changed how we can do various activities we love, but that doesn't mean it has to prevent us from engaging in meaningful activities – just in different but still impactful ways.