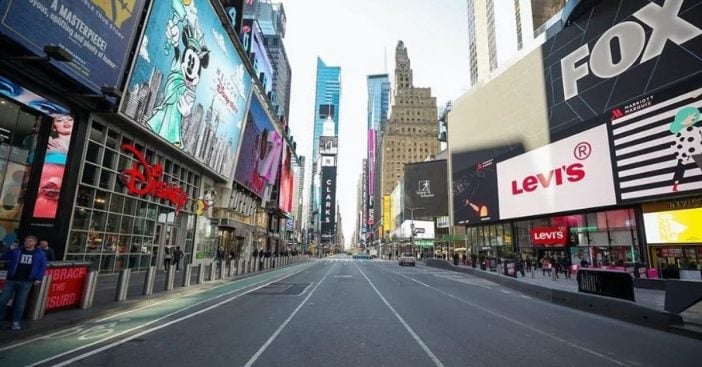 As more and more states and countries are issuing lockdowns due to coronavirus, tourist attractions all over the world are empty. Some brave souls are showing up and taking photos of the places without another soul around. It looks very eerie as most of these places are normally filled with people.
As more people are practicing social distancing or are in quarantine, they are stuck at home for at least three more weeks. Likely, it will be longer. Many of these places have not been this empty ever. For instance, take a look and see what we mean.
Times Square in New York City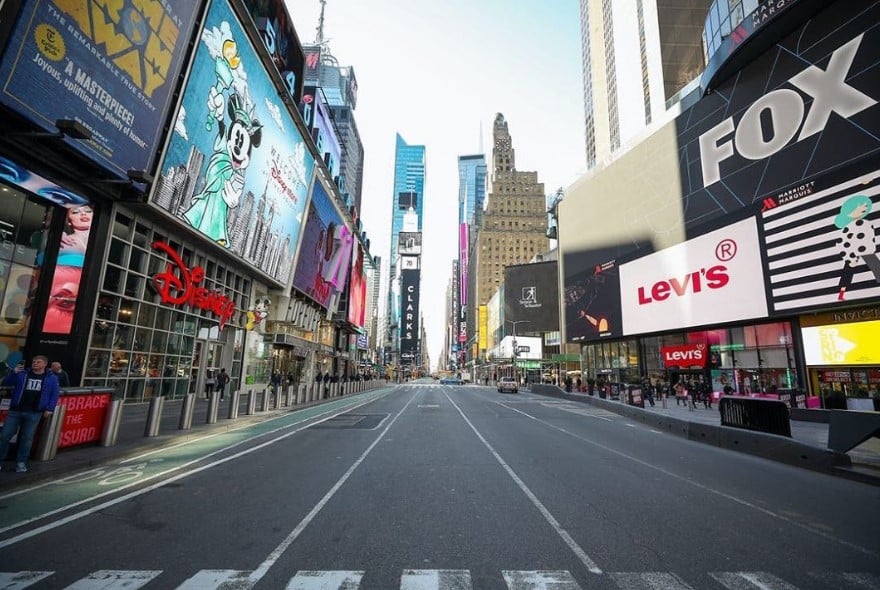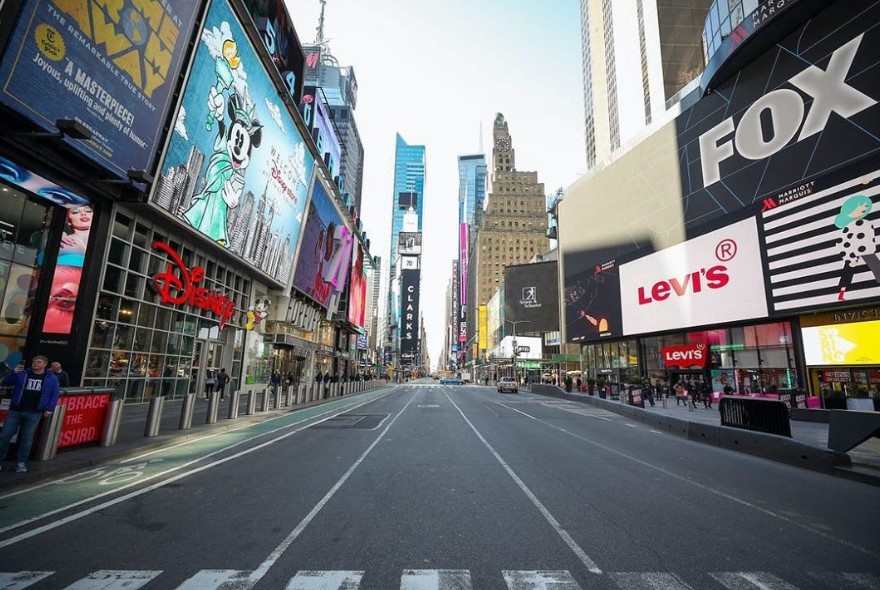 This section of New York City is always bustling with people, sounds, and lights. Now, the lights are the only thing left on. In addition, it is so strange to see the road with no cars on it, as it is usually filled with cabs, cars, and people walking about.
RELATED: During Coronavirus Fears, People Are Putting Christmas Lights Back Up
Trevi Fountain in Italy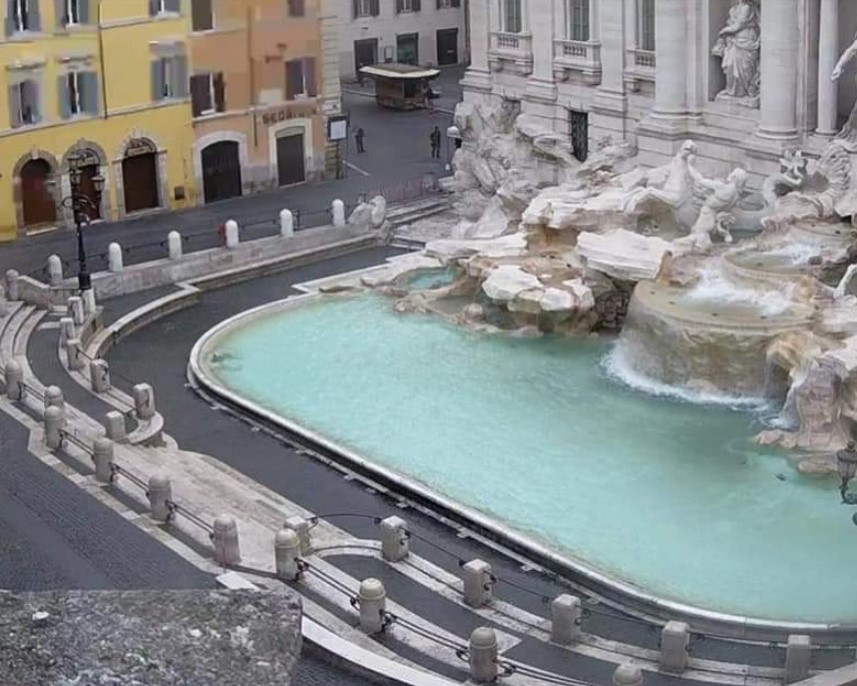 The Trevi Fountain is a popular tourist attraction in Italy and has been featured in many films. Now that Italy is also on lockdown and experiencing high rates of coronavirus, the popular place is empty. Spooky right?
The Lincoln Memorial in Washington D.C.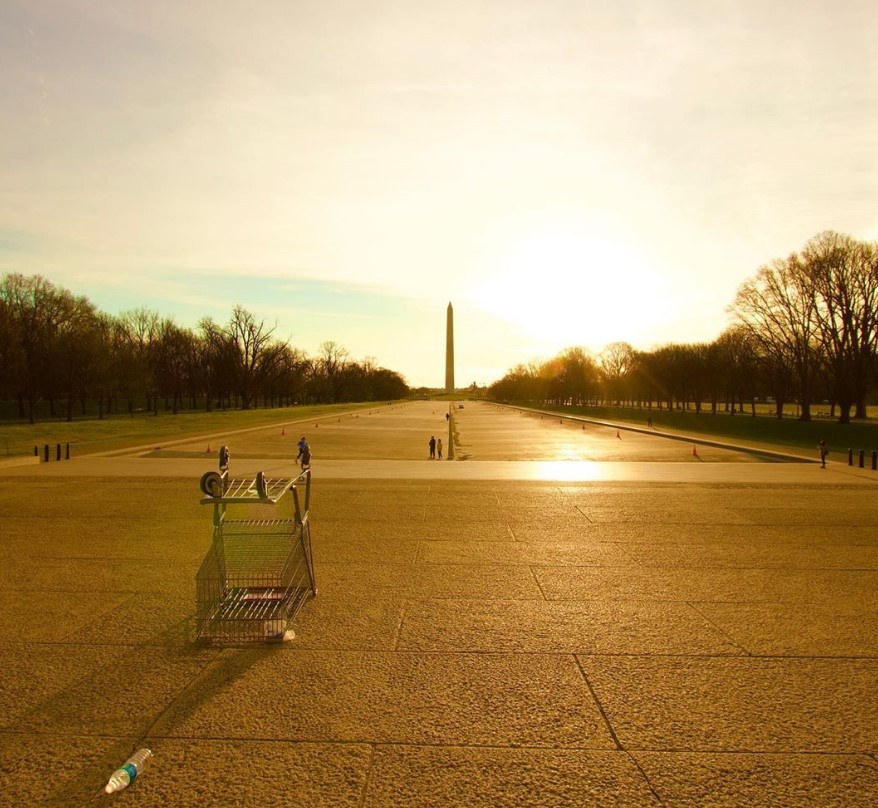 Even though you can see a few people milling around, that overturned shopping cart really gives off an apocalyptic feel.
Las Vegas strip
Another bustling city is now empty. Las Vegas is generally filled with people day and night, going to different casinos and attractions. Now, just look at the strip. You can't see hardly any people or cars going by! In the photo, you can also see a hotel's sign that says, "We look forward to welcoming you back soon."
Disneyland in California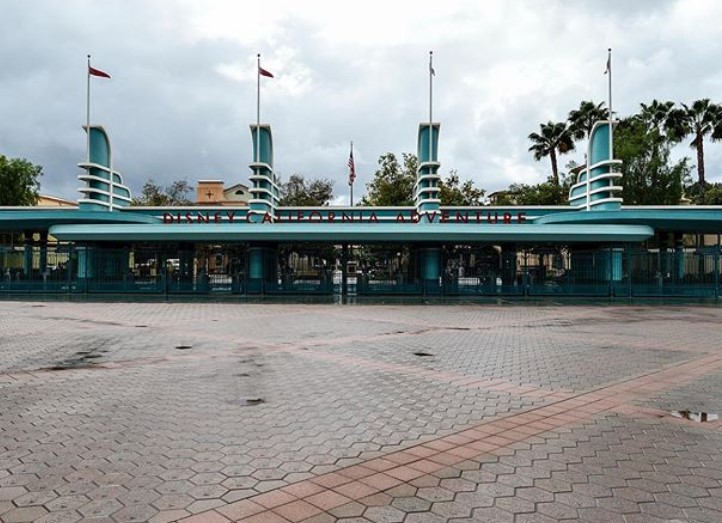 As all theme parks are closed for the time being, they are all deserted. Take a look at the entrance of Disneyland in California. Every day it is filled with people waiting to go in… now it is completely empty.
Read onto the NEXT page for more eerie photos!