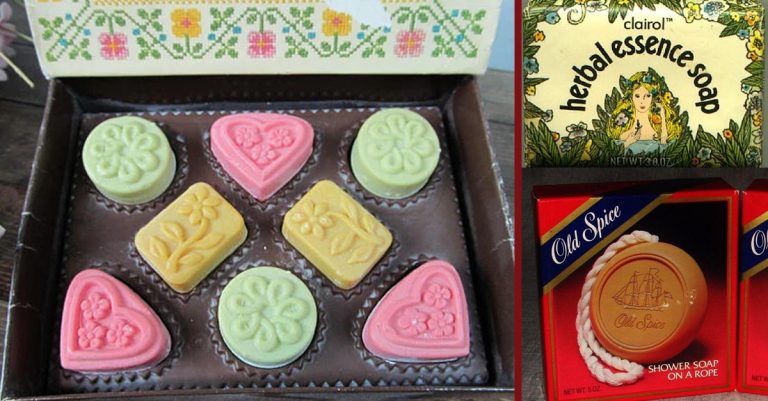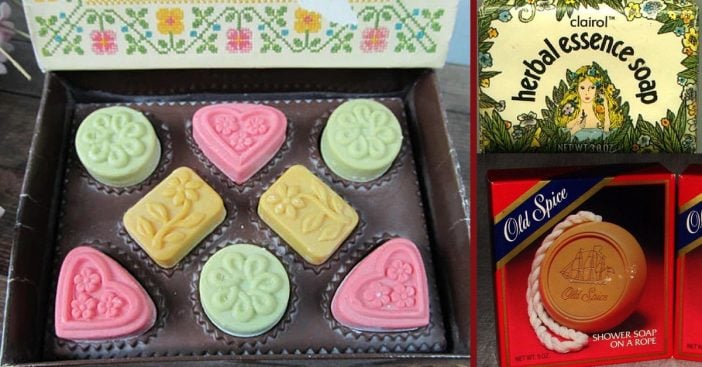 Hygiene is always important, but it's gotten a lot of attention in recent months. People are rushing into stores to grab all sorts of sanitizing products for home and travel. We know plenty of the big names today for keeping ourselves clean. Purell bottles, Clorox wipes, and the like have vanished from shelves recently. But there are other soap brands, these from the '60s and '70s, that are gone as well.
Not everyone even remembers some of these names that used to be so famous and beloved. The soap field has really changed over the years, with bath bombs creating colorful sudsy explosions in tubs…as well as a ring along the edge, if not cleaned quickly. But soaps from the '60s and '70s boasted some unique appeals, which makes it all the more a shame they've almost totally vanished. Do you remember using these?
Avon decorative soaps were the bath bombs of the '60s and '70s
As mentioned before, today, we have bath bombs. Those bursts of color fill a tub with a rainbow of suds. But the Avon decorative soaps of the '60s and '70s offered a more humble way of decorating a bathroom and with a bit less of a mess.
RELATED: Do You Have Any Of These Vintage PEZ Dispensers That Are Worth Tons Of Money?
These enjoyed popularity during those particular decades and came in all colors of the rainbow. These days, such soaps sell as "vintage," as people remember when putting these together was actually an art form.
Not just a shampoo manufacturer, Herbal Essence made some of our favorite soaps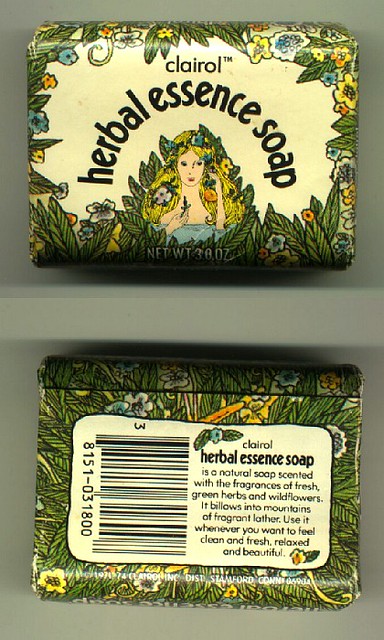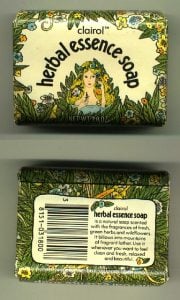 By the 1970s, Herbal Essence shampoo became a household favorite. Users loved the nourishing effects the brand had on hair. The product line by Procter & Gamble had only just started in 1971 but had done all the right things to promote and sustain growth. Part of this success came with the presentation. The label, shampoo itself, and ads all got consumers hooked.
So, with all this prestige as a reliable shampoo, naturally, Herbal Essence wanted to expand into soaps. Unfortunately, according to MeTV, these soaps aren't around anymore. That is a shame because they did smell pretty great.
Only '60s and '70s kids appreciate the greatness of Fuzzy Wuzzy soap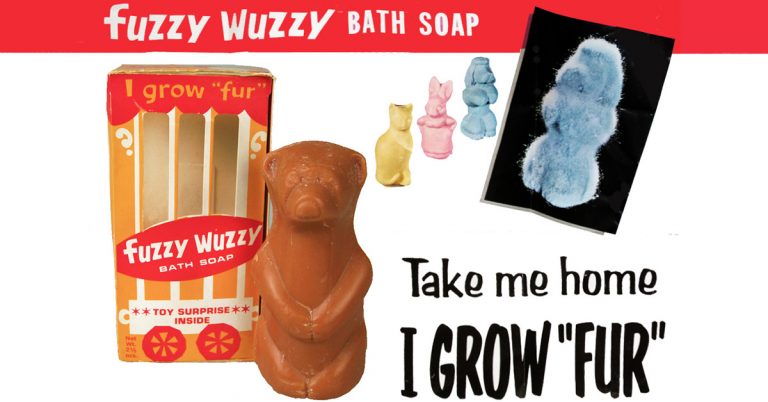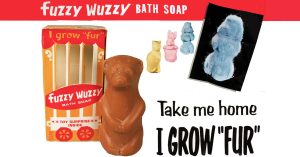 Humanity has come up with some pretty clever ideas for all sorts of daily activities. Foaming hand soap provides a satisfying puff of fluff when we want to get clean. But in the '60s and '70s, a different soap had that market covered: Fuzzy Wuzzy. This soap stands unique among all others for several fun reasons.
The first reason comes right from the name. When used, Fuzzy Wuzzy sprouted hair-like crystals that were always fun to see. Next, using them up was actually pretty rewarding because of the toy hidden inside. That certainly encouraged cleanliness!
But Silly Soap tried its best to dominate as supreme fun soap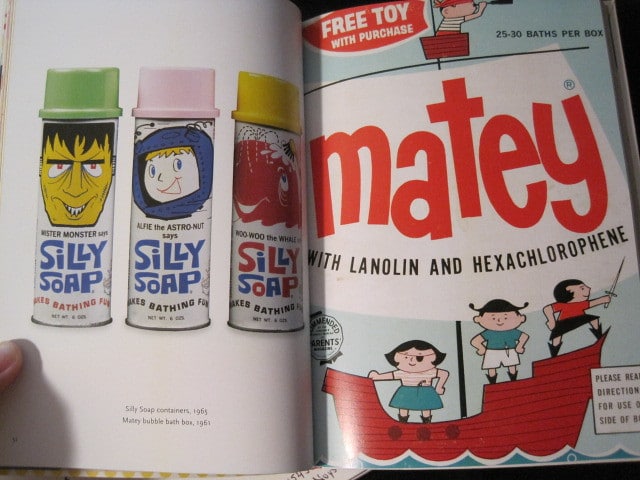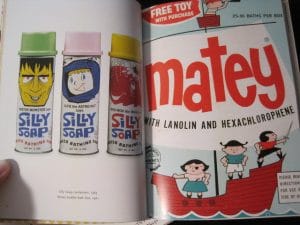 Naturally, certain ideas gain traction and spread. Fuzzy Wuzzy offered a creative way of making showers and baths fun for kids. Silly Soap, meanwhile, spent years presenting another way to keep clean and have fun.
Instead of using the soap traditionally, Silly Soap offered an alternative option. This may have somewhat backfired when it came to encouraging washing, but ultimately it did pretty well enough. In the case of Silly Soap, the user could spray it all over for some very fun effects.
Wee Silly Three entered the fray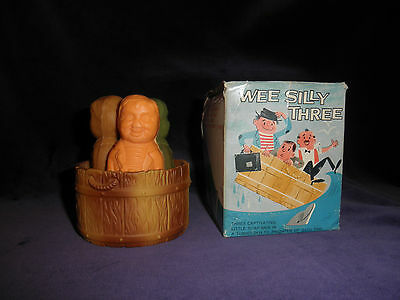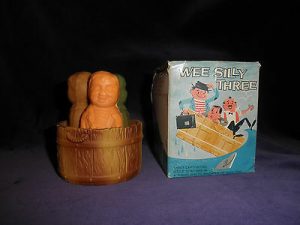 And yet another contender tried to win children's hearts as the fun soap to use. This soap also boasted a fun, unique design. This time, it had three men sitting in a barrel. Produced by Fuller Brush, the packaging really completed the look and added personality to this unique brand.
Through the '60s, these three soapy figures sat in a rubber tub to encourage fun cleanliness in a new way. Sure, they would eventually lose their shape, but until then, kids could see the fun, cartoonish features coupled with the box art, and appreciate the amount of personality this provided.
Read onto the NEXT page for more funky soaps from back in the day…