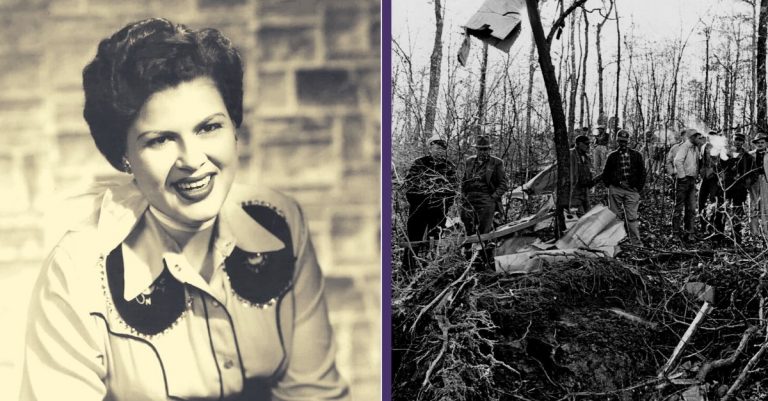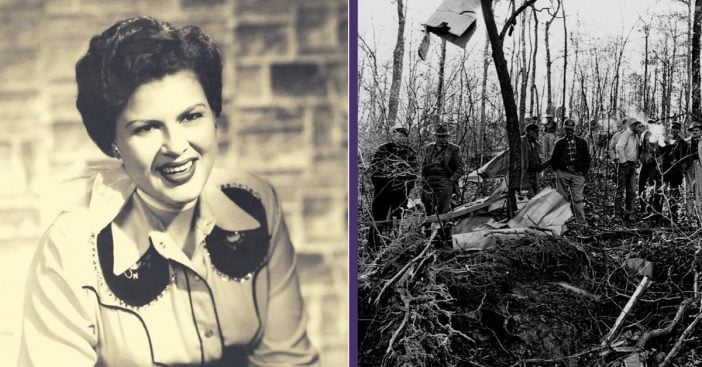 There are a lot of sad days in history, and as March begins to take off, we remember a tragic death in our nation's history. Country singer Patsy Cline died in a horrific plane crash on March 5th, 1963. Also aboard the aircraft were Cowboy Copas and Hawkshaw Hawkins. The aircraft came down in Camden, Tennessee, along with their pilot and Patsy's manager, Randy Hughes. Patsy was just 30 years old.
Eerily enough, when it was suggested that Patsy take a six-hour drive instead of fly due to foggy weather conditions, Patsy replies, "Don't worry about me. When it's my time to go, it's my time." The plane would stop once in Missouri to refuel and then land at Dyersburg Municipal Airport in Dyersburg, Tennessee at 5 p.m. The Dyersburg, Tennessee, airfield manager would then also suggest that the crew spent the night at the airport due to high winds and severe weather.
Patsy Cline and others horrifically die in a plane crash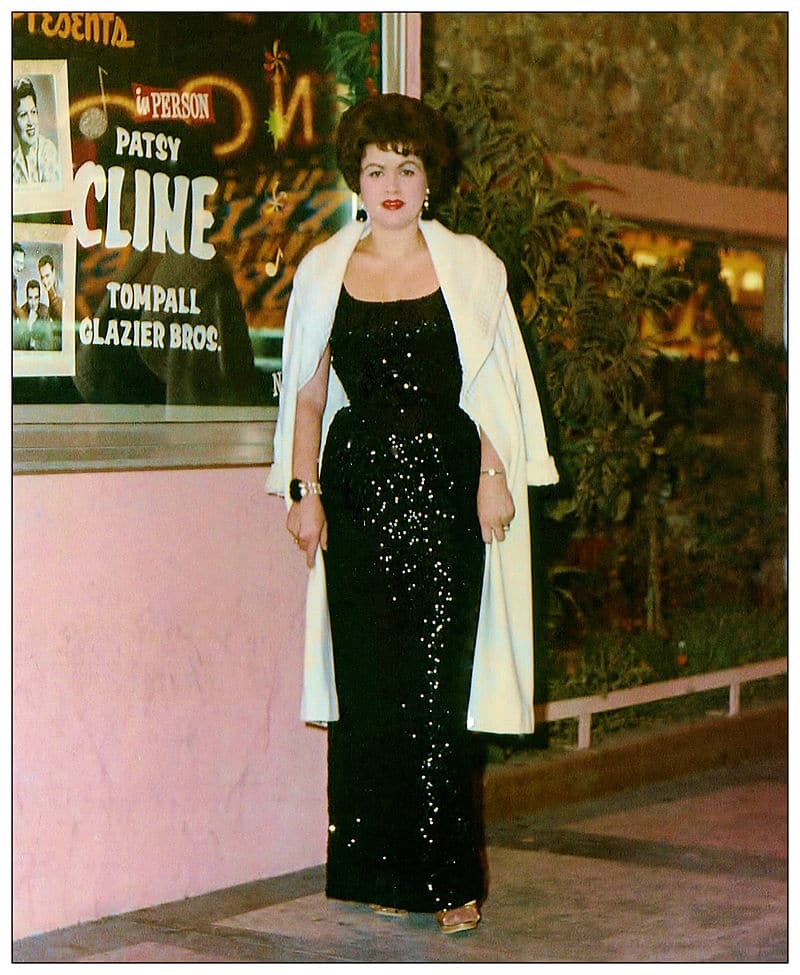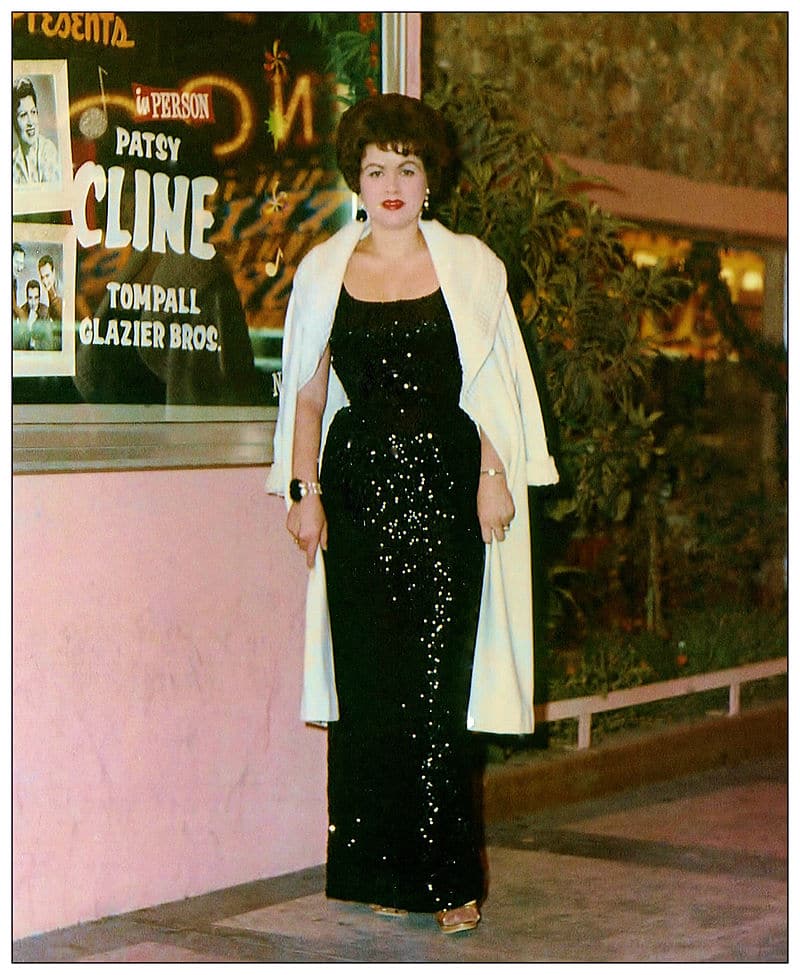 The aircraft would then crash on the evening of March 5th, 1963, due to inclement weather. The plane was found 90 miles (140 km) from its Nashville destination in a forest outside of Camden. Upon forensic examination, they were able to find that everyone aboard the flight was killed instantly. However, the deaths of the flight passengers had not been reported on the radio until the next day.
RELATED: Patsy Cline's Daughter Opens Up About Her Famous Mom
Singer-songwriter Roger Miller and a friend would go out searching for them. "As fast as I could, I ran through the woods screaming their names–through the brush and the trees–and I came up over this little rise, oh, my God, there they were. It was ghastly. The plane had crashed nose down," he recalls.
Posthumous success to follow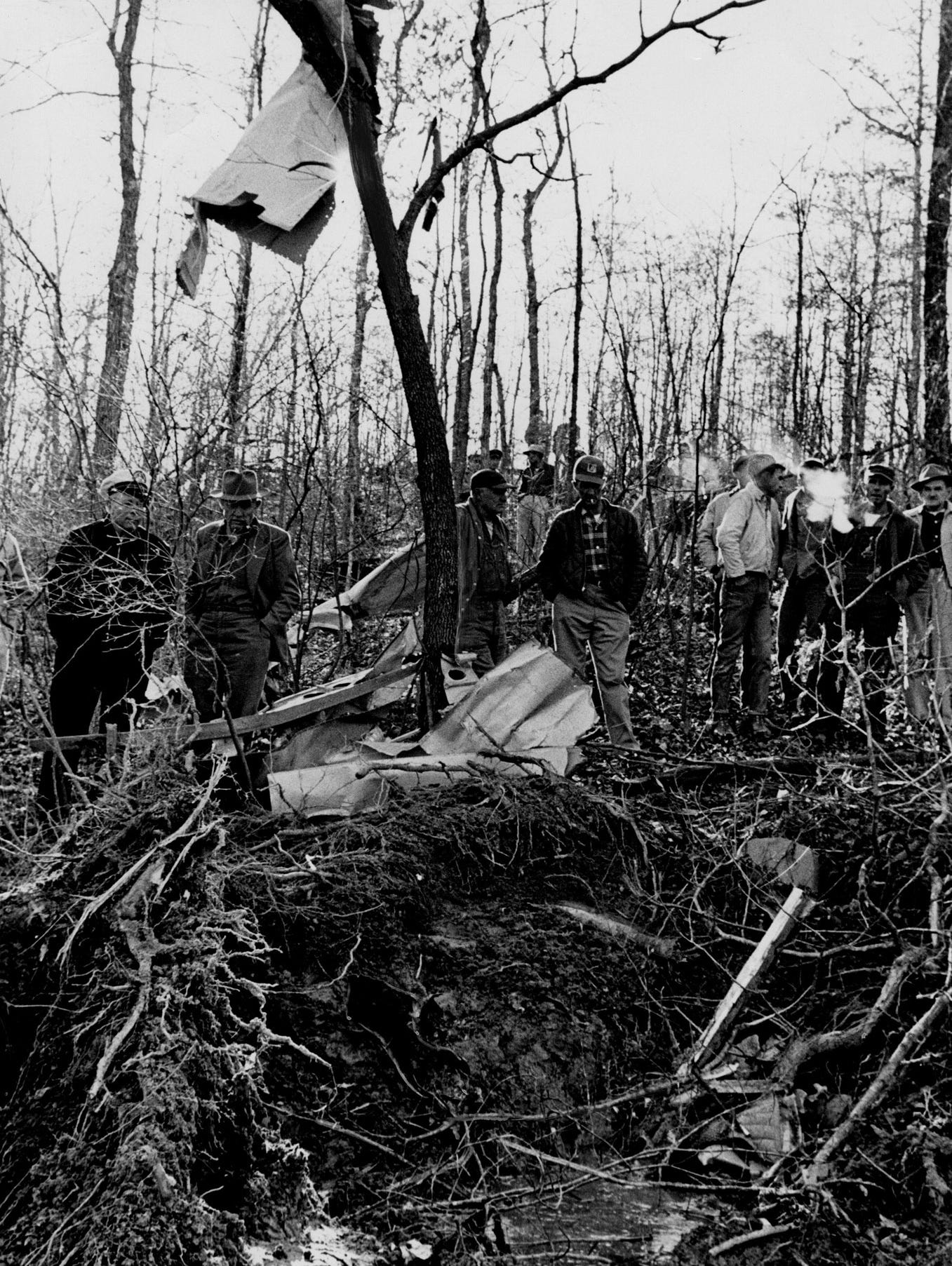 As per Patsy's previous wishes, her body was sent home for a memorial service. Thousands attended the service in her honor. Patsy would end up being buried at Shenandoah Memorial Park in her hometown of Winchester, Virginia. Her headstone reads, "Virginia H. Dick ('Patsy Cline' is noted under her name) 'Death Cannot Kill What Never Dies: Love'." Additionally, a memorial marks the exact place where the plane went down.
Patsy Cline would go on to become one of music's most celebrated and respected artists. She became the first female performer to be inducted into the Country Music Hall of Fame in 1973. Her posthumous success would continue in the 1980s, including a 1985 biopic and a 1988 musical. Patsy's greatest hits album would also go on to sell over 10 million copies in 2005. Long live Patsy Cline, a tremendous and always-remembered musical artist.