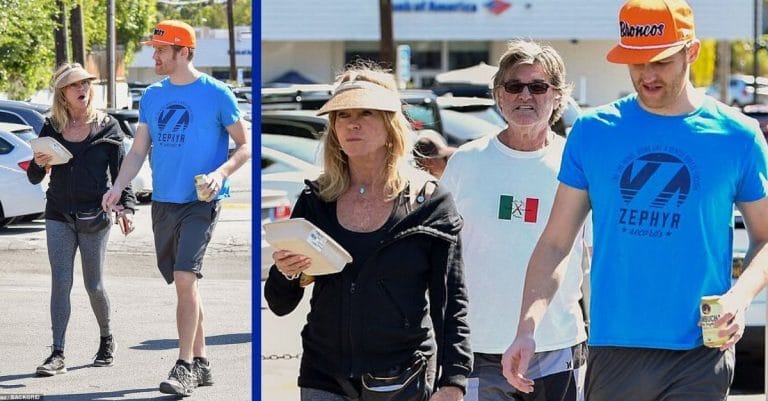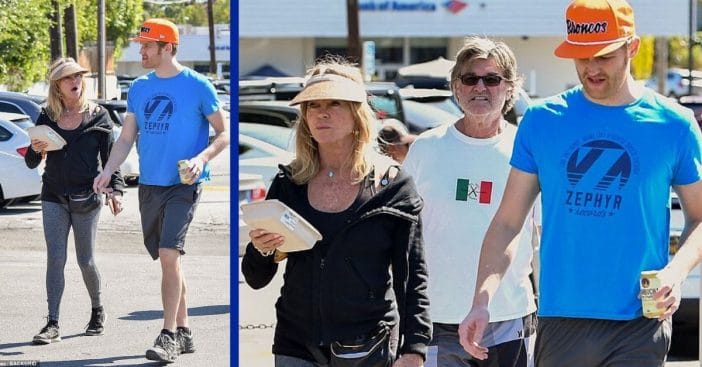 Goldie Hawn and her long-time partner Kurt Russell were seen at Brentwood Country Mart in Los Angeles. They were casually dressed down for lunch with their son Wyatt. Goldie was sporting grey leggings with a black hoodie, tank top, and sneakers. This past Valentine's Day marked the couple's 37th year of love. They can both be seen in this year's upcoming sequel to Netflix's The Christmas Chronicles.
Hawn and Russell originally met in 1967 on the set of Disney musical, The One and Only, Genuine, Original Family Band. They own homes together in Vancouver, Snowmass, Manhattan, Brentwood, and Palm Desert.
Goldie Hawn and Kurt Russell spend time with their son Wyatt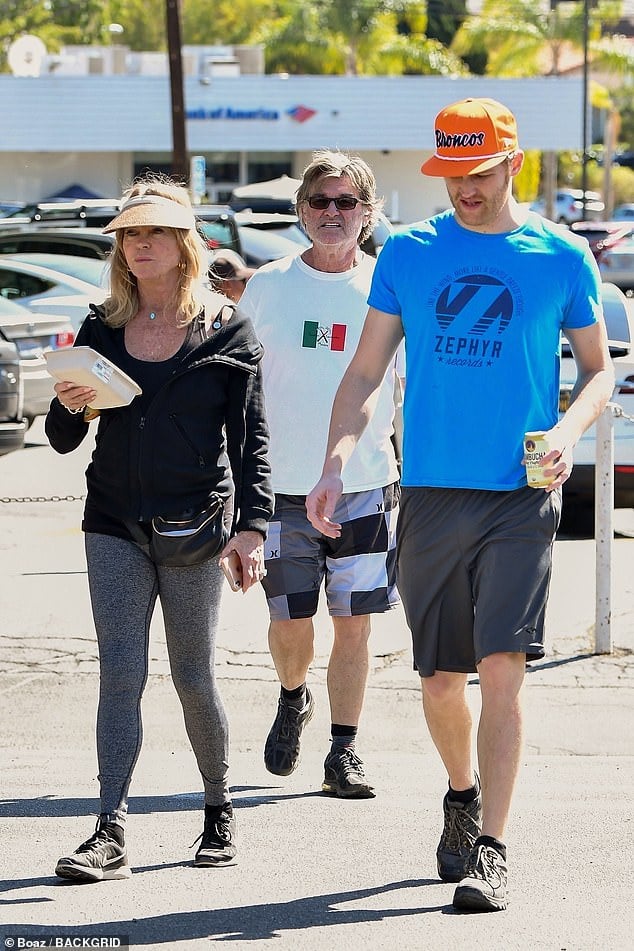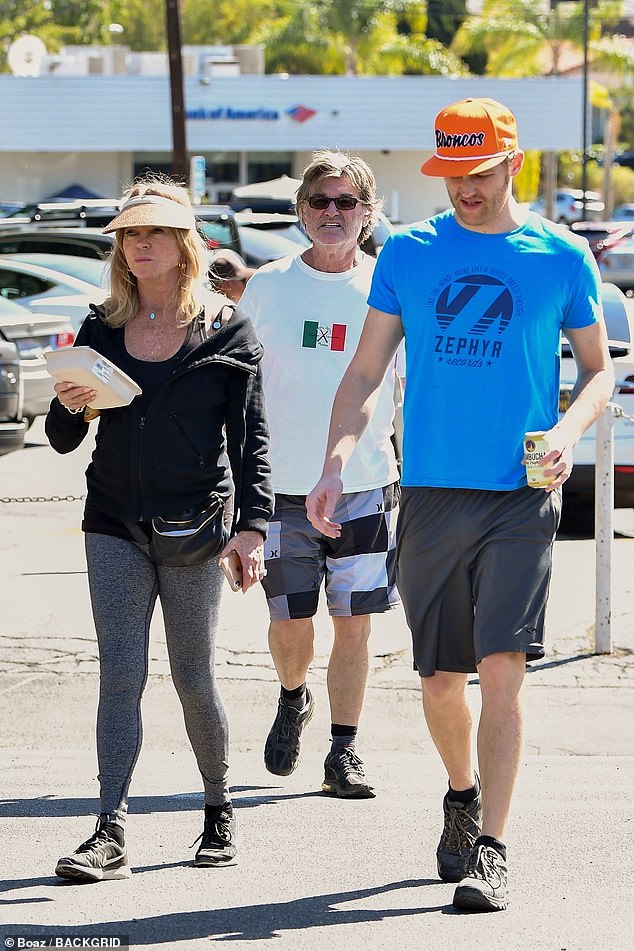 Although the couple does not share Kate Hudson, the 40-year-old often says that Russell is like the father she never had. Bill Hudson is the birth father of Kate Hudson, but Hudson often says that he was only a father to her by blood, not by true fatherhood. "[Bill Hudson] doesn't know me from a hole in the wall. But I don't care. I have a dad [Russell]," Hudson says to Shared.
RELATED: Kate Hudson Remembers Sweet Moment From Kurt Russell And Goldie Hawn's Early Relationship
She continues, "The bottom line is, you call your kids on their […] birthday. I'm glad I had a dad who was there on my birthday." Bill has commented on the situation as well, saying, "At first it was okay when everybody was getting along, but there were certain things I didn't like. I didn't like that Goldie wanted the kids to call Kurt 'pa.'" Hawn and Hudson also share 43-year-old Oliver Hudson.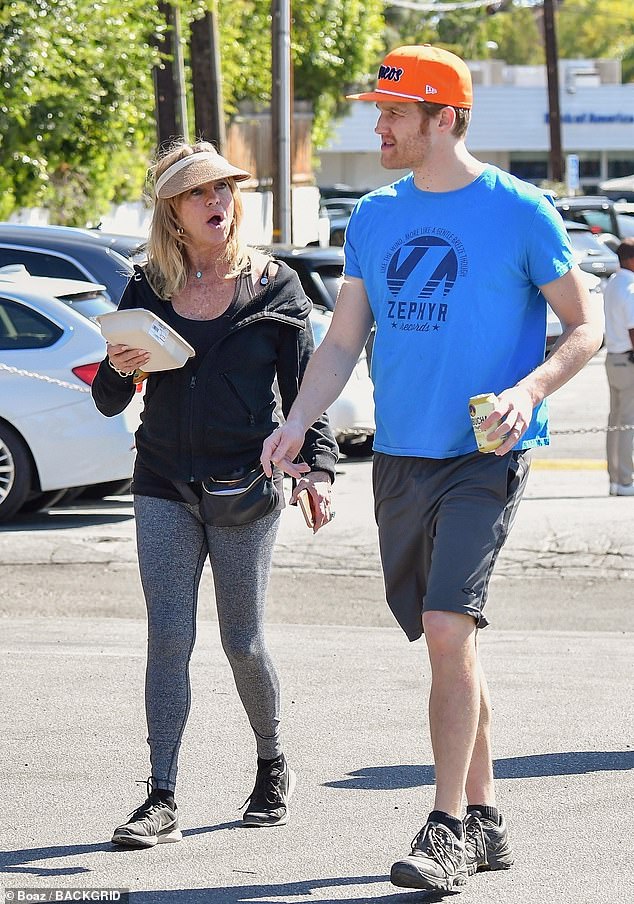 Despite any bad blood within the family lines, everything seems to be in a good place for Hawn, Russell, and everyone in between now. Kate Hudson appeared on The Howard Stern Show to discuss her personal relationship with her birth father and Russell. Watch the interview clip below!