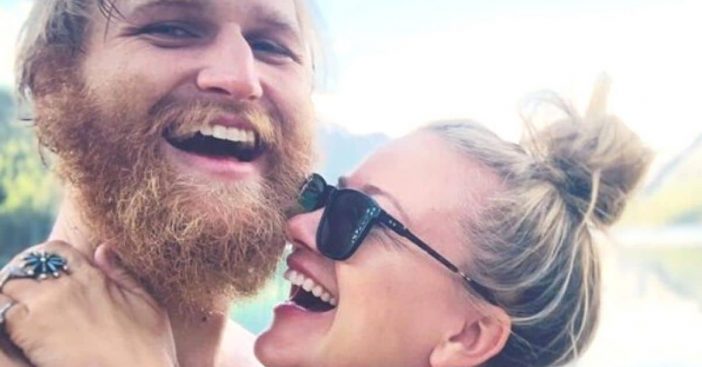 Goldie Hawn and Kurt Russell have something to celebrate! Their son, Wyatt Russell is expecting his first baby with his wife Meredith Hagner. They got married in August 2019 and recently announced their pregnancy. Goldie, Kurt, and Wyatt's siblings are all very excited about the baby news!
Wyatt's half-sister, actress Kate Hudson shared the news on her Instagram page. She shared a photo of herself and Meredith, with a clear baby bump. She wrote, "Celebrating our next family member today First for my bro Wy and @merediththeweasel We are over the moon and can't wait!!!! "
Wyatt Russell and his wife are expecting their first child
View this post on Instagram
Kate has three children herself, and the youngest was born in late 2018. She would definitely have some great advice to give Wyatt and Meredith. Wyatt and Meredith are both actors like Kate. Meredith is best known for her roles in As The World Turns and more recently Search Party. Wyatt is known for his role in Overlord and Lodge 49.
RELATED: Kurt Russell And Goldie Hawn's Son Wyatt Is Getting Married This Weekend
View this post on Instagram
Wyatt seems ready to be a dad because he is already a great uncle to his six nieces and nephews. According to the photo that Kate posted, it looks like they are having a boy because there are blue balloons, but nothing has been confirmed. Either way, a big congrats to the entire family!
In conclusion, listen to Wyatt talk about his famous family below: