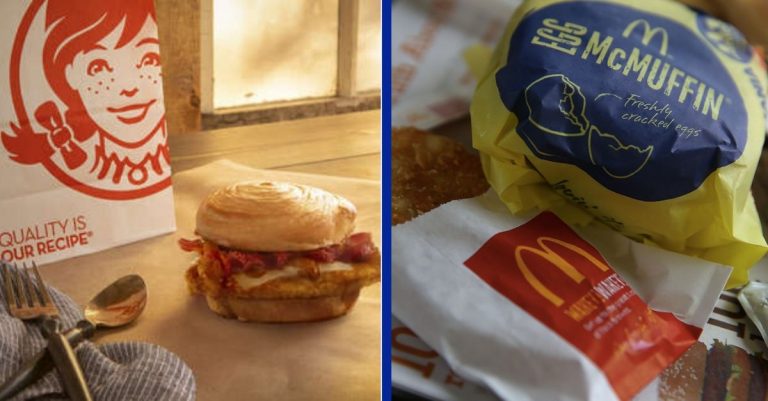 McDonald's is offering free McMuffins for today only as Wendy's launches their new breakfast menu.

Competition in the fast-food industry is heating up, especially during breakfast hours.

Here's how to get your free McMuffin today!
Wendy's is officially launching its breakfast menu today, which means other fast-foods chains are gearing up for the impending competition. As a result, McDonald's is giving away free McMuffins this Monday, deeming it "National Egg McMuffin Day." The chain additionally says in a press release that they are celebrating 50 years of the "best" fast food breakfast sandwich.
This offer is only valid today, Monday, March 2nd, from 6 am to 10:30 am local time in US restaurants. In order to get the free McMuffin, customers must order it through the McDonald's app. The company is continuing to push the usage of their app so it can offer personalized offers and promotions.
Get your free McMuffins from McDonald's today only… or head on over to Wendy's on their first day selling breakfast!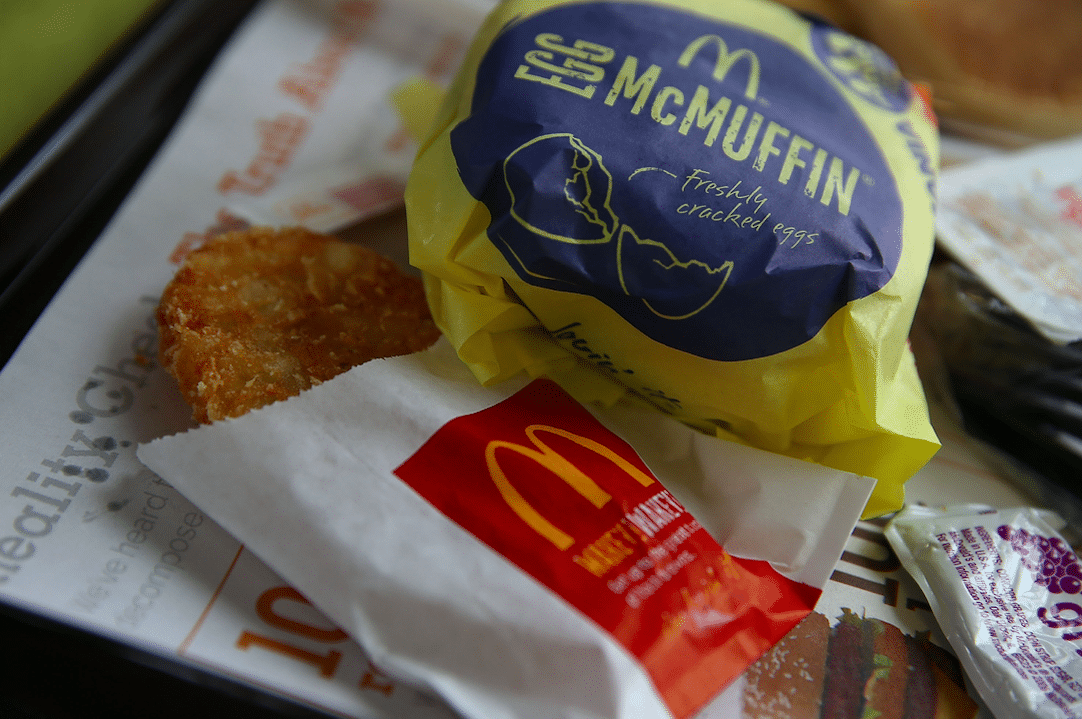 Morningstar analyst R.J. Hottovy says that McDonald's increasing the usage of its app is "key" for their success. This is in large part due to today's promotion resulting in increased customer loyalty. Additionally, Hottovy says that giving away free McMuffins today will keep the chain "top of mind" as Wendy's is spending upwards of $80 million this year to promote their new breakfast menu.
RELATED: Nostalgic McDonald's Menu Items That Are Likely Gone Forever
"It's more of a defensive move rather than an offensive move," he says about McDonald's promotion. This isn't the first breakfast-based promotion that McDonald's has done either. As breakfast-time sales continue to increase, they have also offered two breakfast sandwiches for $4 for a limited time.
Increase in fast-food competition
McDonald's began serving breakfast all day back in 2015. Linda VanGosen, vice president of menu innovation at McDonald's says that McDonald's "wins at breakfast." She continues, "We're frequently innovating and adding new breakfast offerings." This makes them a powerful force in the fast-food industry.
Wendy's breakfast menu includes a chicken biscuit sandwich, along with a selection of nine other breakfast sandwiches. There's also a morning version of its famous Baconator. Regardless of any impending competition, Hottovy believes that Wendy's still has a chance to "stick" this time. "This is a case where Wendy's being in the market will lift everybody," he says.