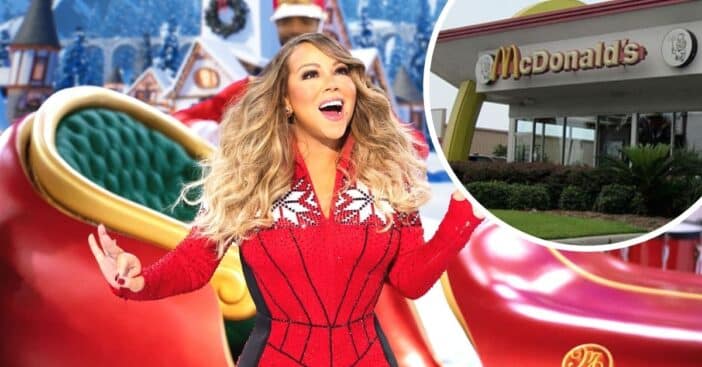 McDonald's and Mariah Carey are helping you celebrate 12 Days of Christmas this year! Mariah said that she has been a fan of McDonald's since she was a kid, so it was a dream to team up with them to create a special promotion.
She said, "Some of my favorite memories with my kids are our family trips to McDonald's, and of course, each of us has our go-to order. Mine is the Cheeseburger, and I get it with extra pickles. Bringing together some of our favorite food from McDonald's with my all-time favorite season is a holiday wish come true."
Mariah Carey is teaming up with McDonald's to celebrate Christmas with free food
View this post on Instagram
The promotion, called the Mariah Menu, will run for 12 days starting on Dec. 13. Each day, a special menu item will be free with any $1 purchase through the McDonald's app. Make sure you download the app to see which item is free each day.
McDonald's also said that each free item will come in festive packaging to get you in the holiday spirit! According to a McDonald's photo, it looks like the free items will be burgers, chicken nuggets, cookies, drinks, and more.
In addition to teaming up with McDonald's, Mariah recently launched her own cookie business. Mariah's Cookies is a delivery-only cookie brand with flavors such as White Chocolate Cranberry and Chocolate Chunk. Yum! If you're interested in checking out her cookies, click here.
Will you be stopping by McDonald's this month to get some free food? Don't forget to use the app!