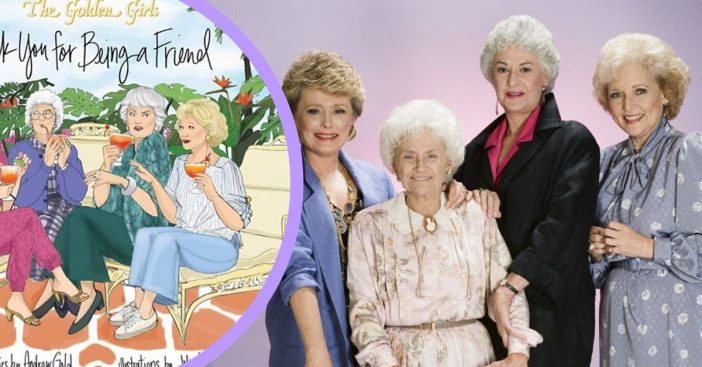 The Golden Girls theme says it all, and so does the show's newest book. The theme song, "Thank You for Being a Friend," has millions of hits on YouTube. Fans admit to singing along when they revisit the show, including those over on Yahoo. The lyrics express a loving, grateful sentiment that many can relate to. Now, a new illustrated book provides a very similar message and is perfect for gifting to "a pal and a confidant."
The Golden Girls won viewers over starting on September 14, 1985. It spanned 180 hours, each about thirty minutes long. Its runtime brought in critical acclaim as well as numerous awards, including three Primetime Emmy and Golden Globe Awards. Cynthia Fee's cover of Andrew Gold's "Thank You for Being a Friend" also won fans over. Friendship became a sort of running theme for the show, immortalized by the song. Now, the book continues that fun, heartwarming legacy.
The new Golden Girls book takes you back in time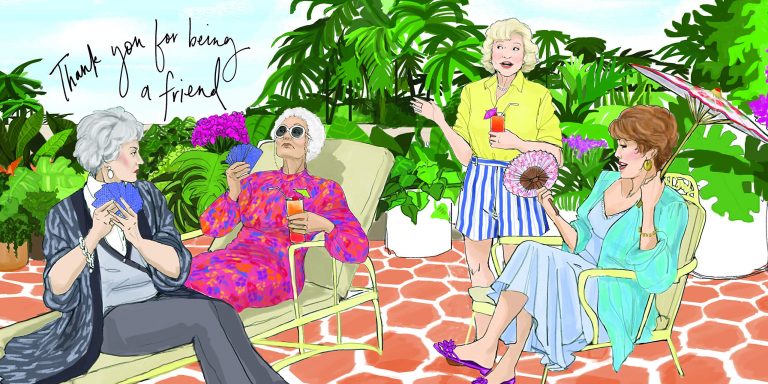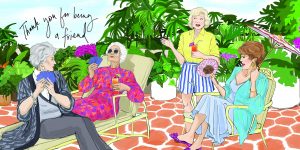 Golden Girls: Thank You For Being A Friend is a book for adults with a colorful style to delight anyone. The item description hopes the book accomplishes a few things. It reads as follows on Amazin: "A grown-up, gift-worthy picture book filled with chic, stylized illustrations of Dorothy, Rose, Blanche, and Sophia, created by Julie Houts' (whom Vogue called 'Instagram's favorite illustrator'), paired with hand-lettered lyrics to the theme song that touched millions of hearts."

RELATED: Some Fun Facts About Betty White As She Turns 98 Today
It further goes on to describe the book itself: "This fun, fabulous book pays homage to The Golden Girls, one of the most beloved shows in TV history. Thank You For Being a Friend is a perfect gift for Golden Girl enthusiasts of all ages to give to their very own besties."
What better way to appreciate your friends than with a meaningful classic?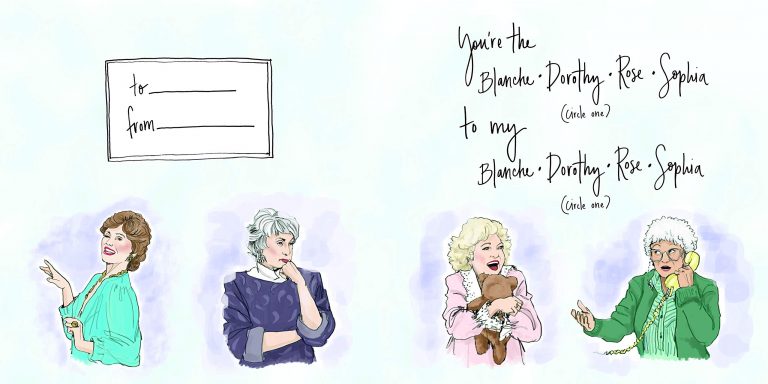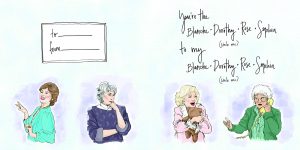 This latest book puts a fun twist on an old favorite. Colorful illustrations cover each page and feature everyone's favorite cast of pals. Additionally, each page helps the reader remember the eternal bond between two friends. All of this with a big splash of humor the Golden Girls cast does best.
You can even address the book to show specifically who it's from and to whom it's meant to go. It provides a fun, personal way to say a lot in one colorful package. if interested in purchasing the book, you can do so here!
Here at DoYouRemember? we ensure our readers receive the best content and products. If you make a purchase through one of our links, we may earn an affiliate commission.