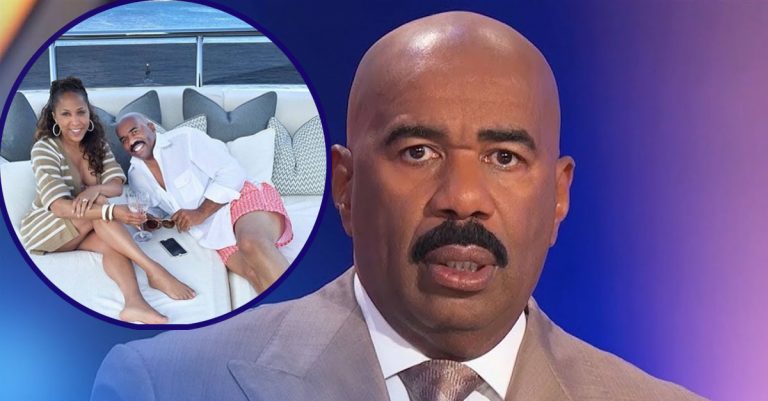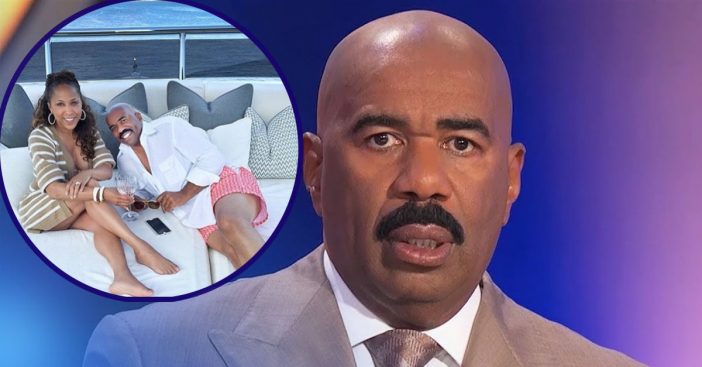 For some relationships, every day is like the first a couple fell in love. Family Feud host Steve Harvey quickly showed us this truth on Instagram. There, he shared pictures from a family trip to the Aspens. The pictures themselves show a charming familial scene, but his messages really showed how Steve Harvey is still so in love with his wife, Marjorie Harvey.
Steve went with Marjorie and their five grandchildren, Benjamin, Elle, Noah, Rose, and Ezra, on a fun trip. Despite the cold temperatures, they stayed warm with sports, layers of clothing, and family love aplenty. Harvey's message warmed our hearts too.
Steve Harvey is still amazed by his wife Marjorie
View this post on Instagram
Despite being married for 12 years, Steve Harvey can't quite get over Marjorie. While watching her with their grandchildren, Harvey found himself overcome with fondness and respect for the love she expressed. This love, no matter who received it, awed the Family Feud host, enough so that he shared his appreciation on Instagram.
RELATED: 'Family Feud ' Contestant Wins $10,000 Worth Of Food From Popeyes For Amusing Answer
"Marjorie is a beast," Harvey wrote, followed by a tearful grin and a heart. "The way she loves is amazing to me.. My grands will definitely cherish these moments for forever." Harvey's followers picked right up on every bit of charm the post had to offer. Comments agreed with Harvey, proclaiming Marjorie "the Queen." Others noted how bright her smile looked, and yet another wanted to know her secret to lining the kids up for a photo so successfully. She certainly has some Super Mom instincts. And has her husband totally head-over-heels to this day.

Marjorie Harvey returns the sentiment
View this post on Instagram
The key thing Steve Harvey noted about Marjorie is her love. She bonds with their grandkids with ease and lets them feel cherished. Meanwhile, she herself never seems to run out of fuel for bringing a smile to everyone's face. Spousal appreciation quickly became a theme this February and Marjorie found herself receiving a loving Valentine's Day gift from her husband, who she dubbed amazing with the tag, "#besthusbandever."
Steve and Marjorie Harvey first met in 1990. Their blended family includes seven children and five grandchildren. Their relationship began with a bold statement, as Harvey saw her arriving late to one of his performances. Dumbfounded, instead of chastising Marjorie, he instead proclaimed to the room at large, "I'm sorry, I don't know who this is, but I'm going to marry her." Together, they endured a lot of trials and tribulations, some related to combining two separate families into one. They each had different approaches, with Harvey's being more blunt, according to People. They also faced rumors of cheating and divorce, all to land them where they are today, happy and united.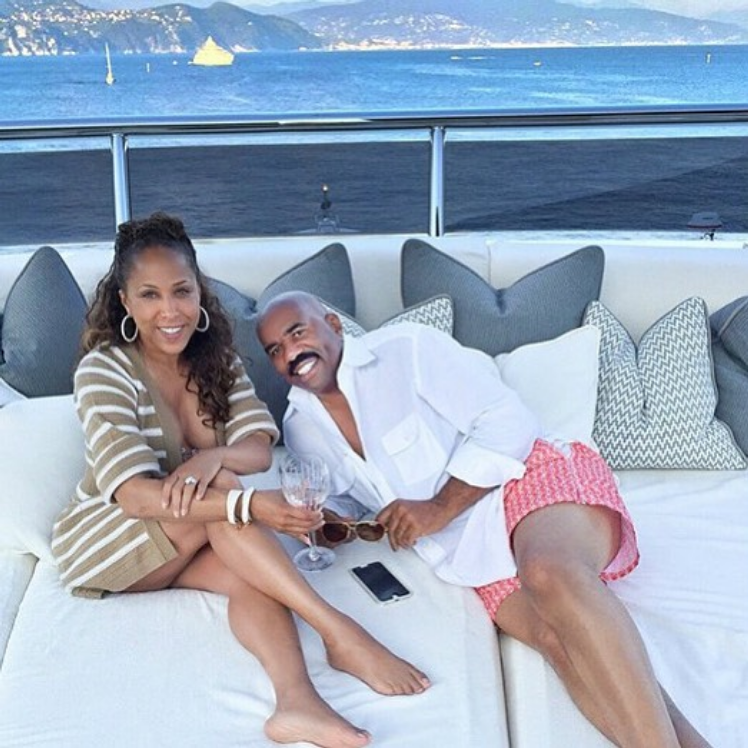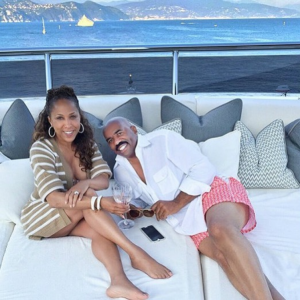 RELATED: The Hendersons Becomes World's Oldest Living Couple, Married For 80 Years