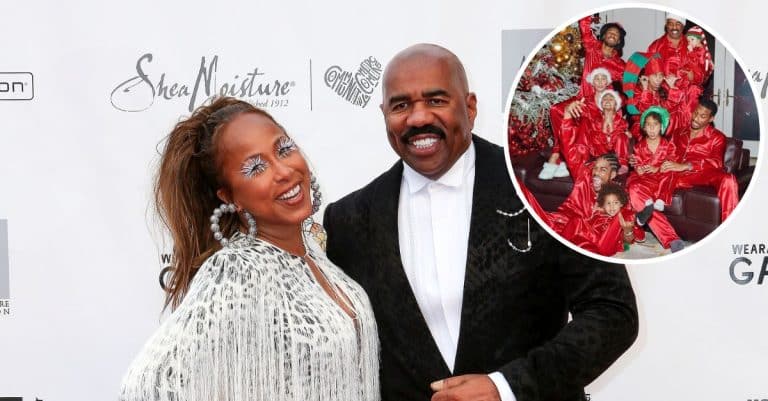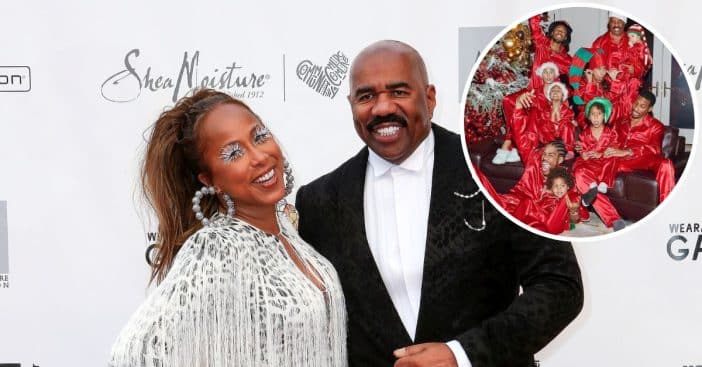 Renowned comedian, TV show host, and actor Steve Harvey has a large mixed family of seven children — three from current wife Marjorie's previous marriage, and four from his past wives. Steve is also a grandfather to Jason, Morgan, and Karli. In 2016, the TV host and his wife shared what their experience has been like.
"When you're dealing with a blended family, everyone is coming from a place of broken. We knew this was right," Marjorie said. "I just told them, 'Everyone is included. Everyone has access to their parents. Whatever you didn't have before, don't let that interfere with what you can have now.'"
Steve And His Daughter, Lori, Share The Same Birth Month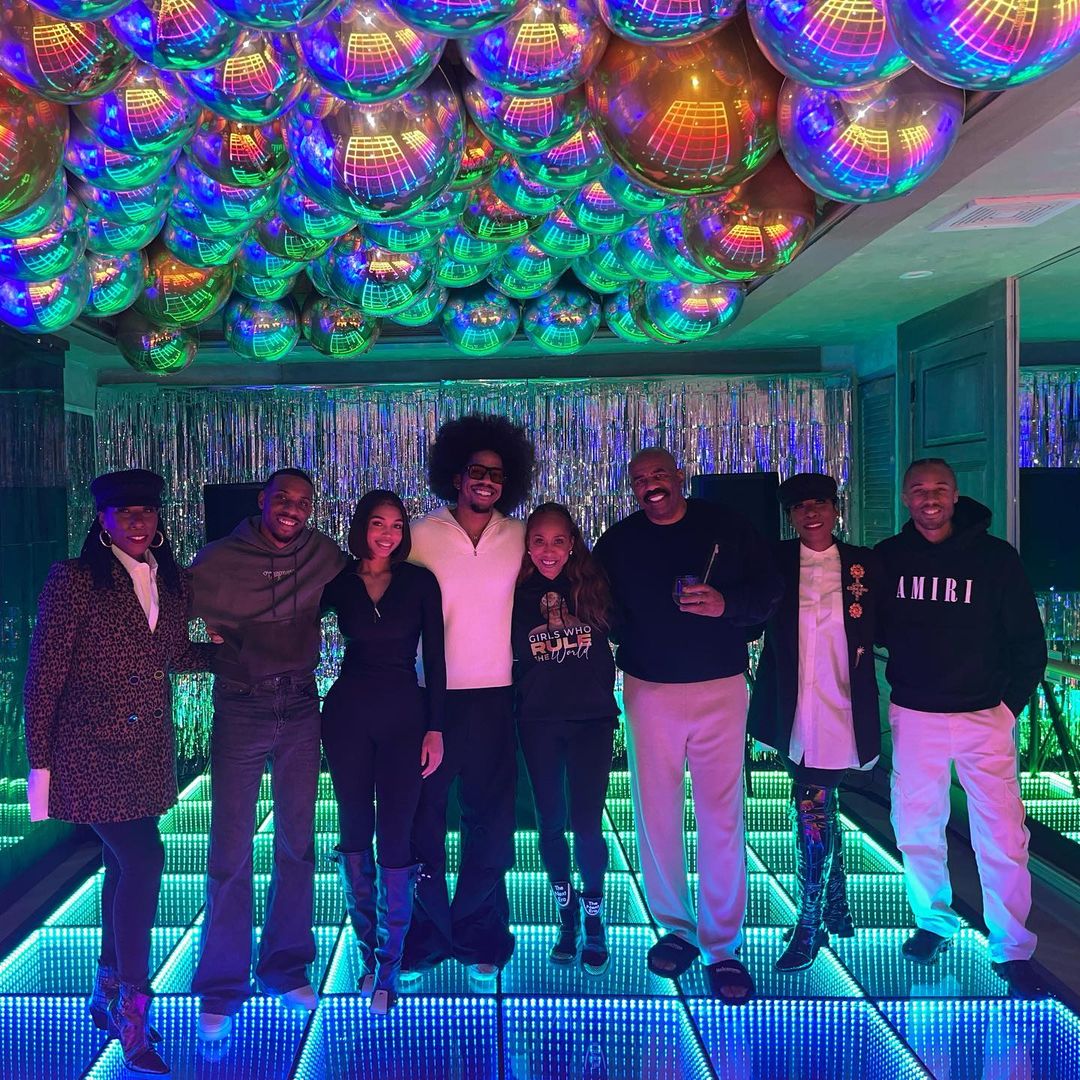 Marjorie took to Instagram to celebrate her husband and their daughter Lori with a photo of most of their children. "Happy Birthday to my Baby, Lori Harvey, and husband Steve Harvey," Marjorie captioned the photo.
The Harveys On Family Feud
View this post on Instagram
In 2017, the Harveys got on Family Feud, splitting as the "Harvey Boys" and the "Harvey Girls." Steve announced it ahead on his Instagram page, with the caption, "My beautiful family joins me this Sunday for an all new @familyfeudabc! #TheHarveyBoys go up against #TheHarveyGirls, it's going to be one for the books. Are you ready? #CelebrityFamilyFeud."
A Very Harvey Christmas
Steve and his family wore matching pajamas last Christmas and shared the joy on social media. Steve, Marjorie, their sons Broderick, Wynton, and Jason with his wife Amanda, and their kids Rose, Ezra, Noah, and Joey posed for the photo with a big Christmas tree in the backdrop.
Dinner With The Grandkids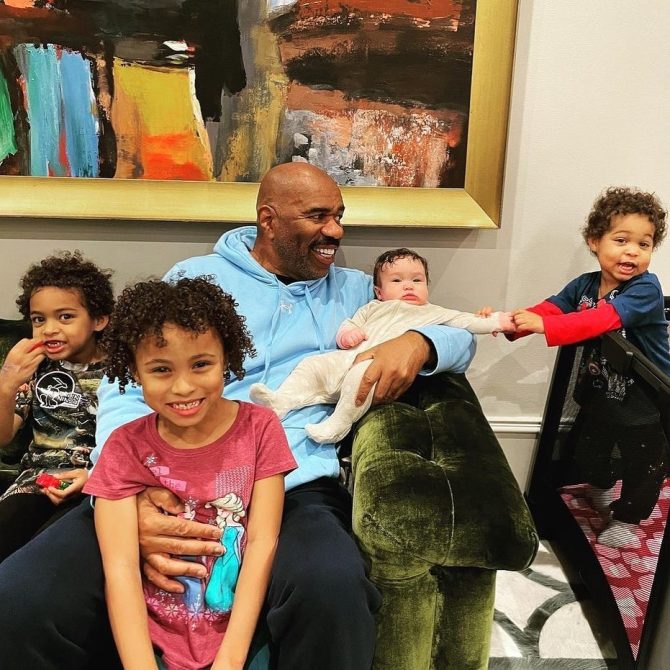 Steve was surrounded by his grandchildren, Rose, Ezra, Noah, and Joey, for dinner. Their mother, Amanda, posted the pictures on Instagram with the caption: "Paw Paw brought us pizza." Steve reposted the photos on his Instagram with over ten million followers.
Snow Trip To Aspen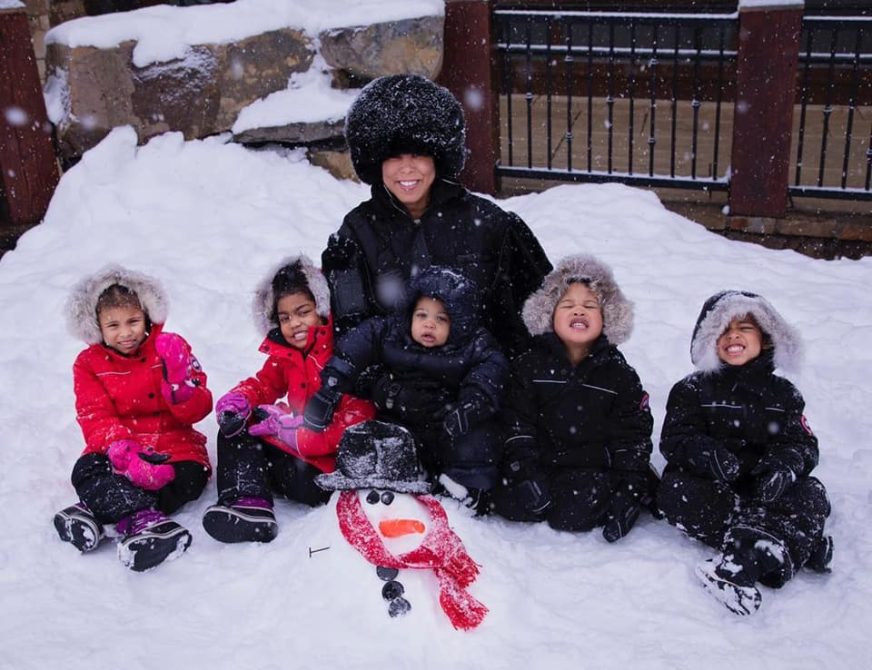 Marjorie and the grandkids were out in the snow in 2020. They made a sculpture inspired by Steve, and Marjorie captured the moment on her Instagram, taking a poke at Steve with the caption, "PawPaw the snowman!"
Mother's Day 2016
Marjorie shared a black and white family photo on her Instagram page for 2016 Mother's Day with the caption "Mommy and daughter 😍"