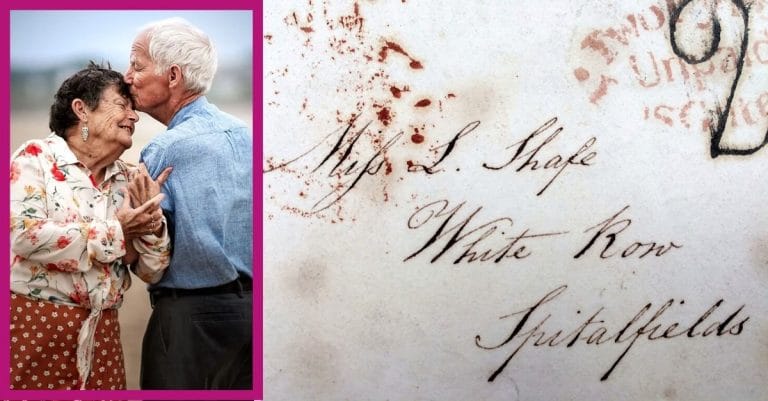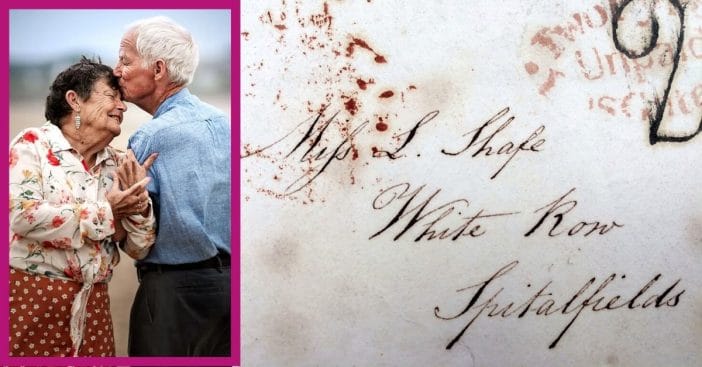 Valentine's Day has an intriguing history. We celebrate in our own unique ways, but some traditions overlap. Some exchange candy, others put together bouquets, and so on. All of these, usually, include a card. This card offers the gift-giver a chance to express their emotions in a way that stagefright or spontaneity makes difficult. Cards have been around for a while and now people can look at an old Valentine's Day card from 1818.
This card has it all. Not only is the base card itself lovely but the words written on it melt the heart. Lately, recent trends have decorators drifting towards vintage and old-timey. This card offers that quaint, almost rustic feel in part because of its age. Indeed, that age also provides some context for the tender words so earnestly written.
Every part of this old 1818 Valentine's Day card is beautiful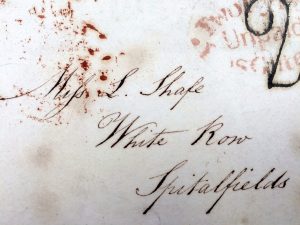 For however enthusiastic people are about old, rustic aesthetics, technology is skewing some of that. eCards give the romantic a digital way to express their feelings. It's conveniently fast and easy but can lack some of the personalized, artistic charm traditional cards provide. That's in no shortage with this old Valentine's Day card from 1818. Gavin Littaur purchased the card 20 years ago And talked about it with South West News Agency (SWNS).
RELATED: Barry Williams Is Creating Fan Shoutout Videos For Valentine's Day
The card came with a hefty price tag because of its age. But as a history and romance enthusiast, Littaur couldn't pass this up. "I'm a bit of a romantic and just talking about this Valentine rekindles my love for it," he explained. He isn't sure how much that hefty price tag came up to, "but it was expensive at the time. George III would have been on the throne when this embossed letter was made by Dobbs of London more than 200 years ago. It's one of the earliest postally-used Valentines in existence."
The writer expressed his emotions with complete abandon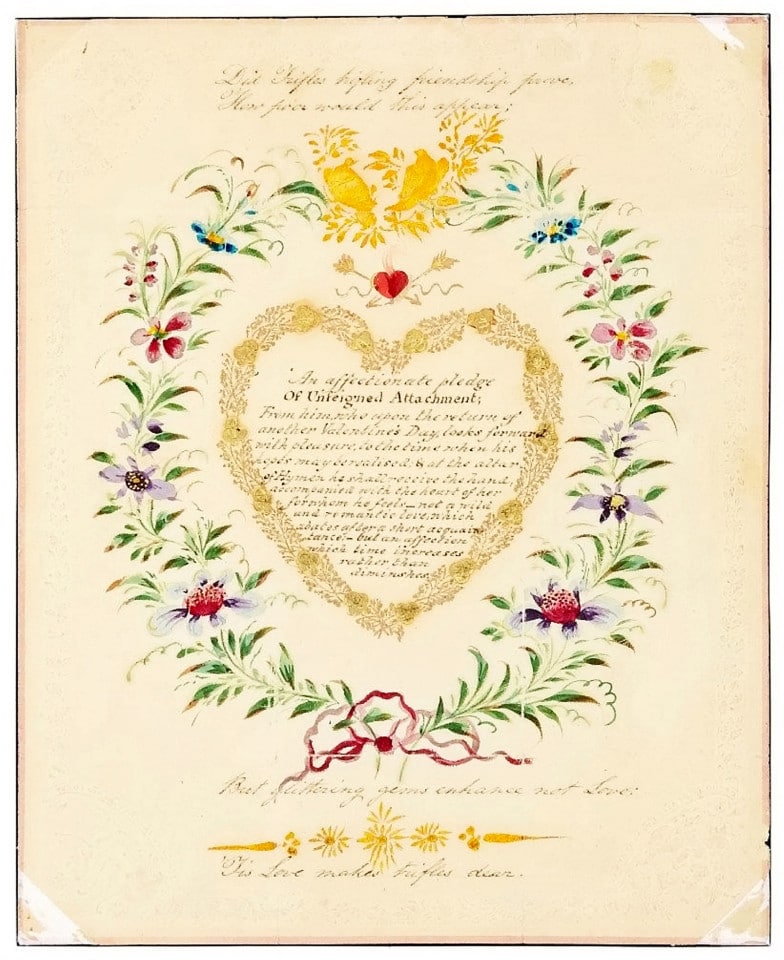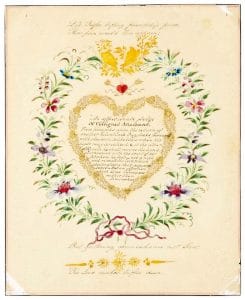 If a card isn't digital, it's sometimes witty. Everyone can appreciate a good pun; even if they roll their eyes, inside they're laughing. But this is a far cry from cartoonish designs that emphasize the comedy in romantic-comedy. The romantic card reads as follows:
"From him who upon the return of another Valentine's Day, looks forward with pleasure to the time when his hopes may be realized; & at the altar of Hymen [Greek god of love] he shall receive the hand accompanied with the heart of her for whom he feels — not a wild and romantic love, which abates after a short acquaintance — but an affection which time increases rather than diminishes." If that has your heart craving romance this Valentine's Day, take a walk through history to learn more about this holiday's evolution.
Watch the latest video at foxnews.com