Chuck Yeager, a record-breaking pilot, turned 97 this February 13. The celebrated pilot made history in the '50s. But even after making history, Yeager also kept himself busy as a pilot in other ways. Throughout his life, Yeager commanded respect. His journey began even before he became a decorated fighter pilot in World War II. No, his real start began with his training.
Said training began after he graduated from Hamlin High School in West Virginia as part of the Class of 1941. After graduation, he joined the U.S. Army. There, he was assigned to the Army Air Corps. Initially, nothing suggested the great feats Yeager would achieve. But everything changed that December, for Yeager and for America.
War altered the course of Chuck Yeager's life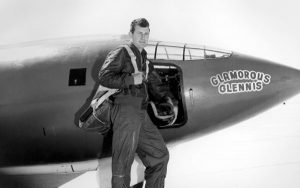 On December 7, 1941, the Japanese bombed Pearl Harbor. Many died and those who survived lived with emotional and physical scars. But it also set many on a course to aid their country however possible. Chuck Yeager was one such person. Even before that fateful day, he wanted to serve. Yeager's age and lack of training prohibited him from fighting, so he served as a private and mechanic at George Air Base. But after Pearl Harbor, his excellent eyesight of 20/10 coupled with lowered eligibility requirements to help Yeager serve in a different way.
RELATED: Navy Names Aircraft Carrier After Pearl Harbor Hero Doris Miller
And so Chuck Yeager entered the flight program. His time as a fighter pilot brought him to England. There, he flew his aircraft, named Glamorous Glen after his girlfriend Glennis. In 1945, that same Glennis became his wife, after her namesake worked beside him at an RAF base in Leiston. Disaster followed triumph with these two. While flying over France, Yeager claimed his first big aerial victory only to be shot down. In occupied France, Yeager might have been discovered by the Germans, had it not been for the underground resistance. This network helped pilots like him escape so they could continue fighting.
Still, Yeager wanted to serve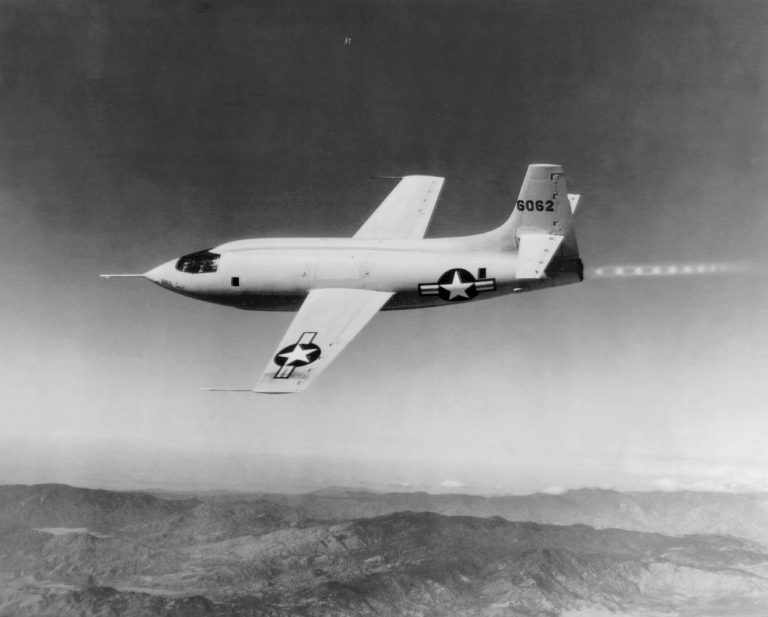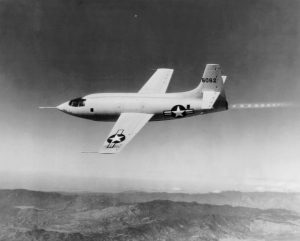 Eventually, Yeager broke an impressive flight speed record. But before this, he already displayed award-winning bravery. After escaping, he did receive a Bronze Star for helping "Pat" Patterson, a B-24 navigator, escape via the Pyrenees. But after capture, most pilots could not serve. However, Chuck Yeager persuaded none other than General Eisenhower himself to let him continue. Yeager did indeed go on to fly again during World War II. In fact, he flew 61 missions, which involved shooting down almost a dozen German aircraft.
By the end of the war, Yeager had established a reputation for himself. For this reason, he test-flew the X-1, an experimental aircraft. The X-1 flight involved a lot of variables for studying, but when he flew it, Chuck Yeager became the first human to break the sound barrier. Eventually, a Navy flight broke his record, so Yeager immediately wanted to set yet another. And so he did, setting a world speed record of 1,650 mph. Despite all this success and fame, outlets such as SOFREP report he is a very humble man. All the while, he has no qualms revisiting history and the impact he left, according to stories by CNN. And this February, we celebrate his 97th birthday.
RELATED: Frank Losonsky, Last Flying Tiger Of World War II, Dies At 99