Michigan woman Ronica Froese is hoping that the U.S. Department of Transportation (DOT) will consider not banning certain service animals on flights. She recently brought her mini service horse on an American Airlines flight and had a very positive experience. So, with that said, she's hoping that this flight won't be their last together.
The DOT has already proposed a ban on service and emotional support animals on flights. It would restrict them to only service dogs. Froese actually runs the animal-assisted therapy nonprofit Little Horses Big Smiles Inc. She says that their trip, in addition to the journey home, were both perfectly smooth sailing.
This mini service horse had a very smooth flight!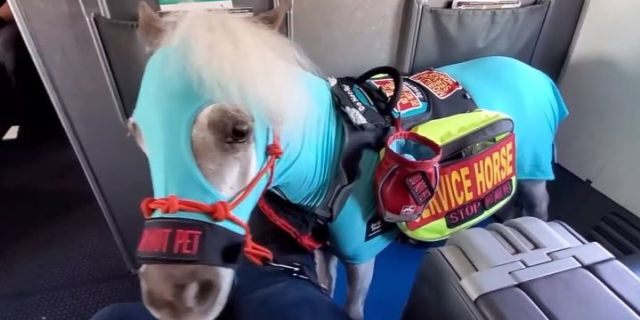 "All of the airplane employees and airport employees were incredibly kind. It was so wonderful, even every pilot wanted a picture [with Fred]!" Froese tells Fox News. "I purchased two first-class seats in bulkhead seating, I paid an arm and a leg for tickets but I did so because it was Fred's first time and I wanted him to be comfortable. I wanted him to have the most room."
RELATED: A New Potential Bill May Cover The Cost Of Service Dogs For Veterans With PTSD
She continues, "Everyone was sweet as pie, TSA was amazing. The experience was way better than I actually anticipated." Froese made a post on Facebook thereafter, thanking all pilots, copilots, and flight attendants for their kindness on the trip.
A flight to remember for the owner as well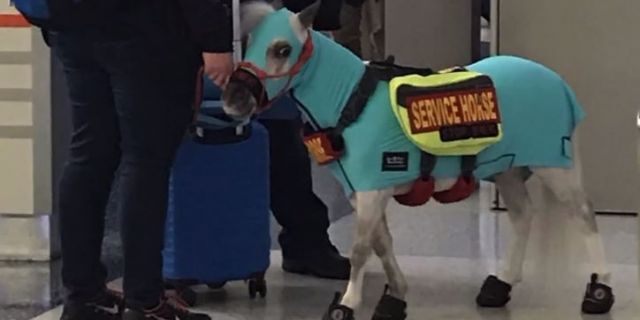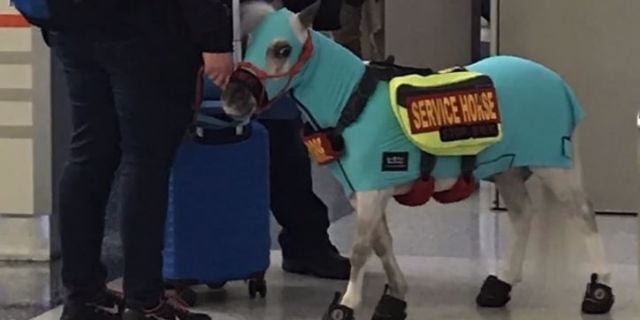 Froese spent a lot of time in advance making proper accommodations. This was to ensure her mini service horse was comfortable. It was a bonus that everyone else was also so accommodating, encouraging, and kind. "Their excitement to have a legit service horse on board, and in first-class, no less, was a breath of fresh air. Their kindness and comments about how well behaved Fred was made me the proudest Mommy, handler, and trainer EVER," Froese writes on Facebook.
"They were all super respectful and I think if they all commented on the coming changes the DOT is trying to [implement], it could help our very small community of miniature service horse handlers keep our right to fly with our horses."
Proposal from the DOT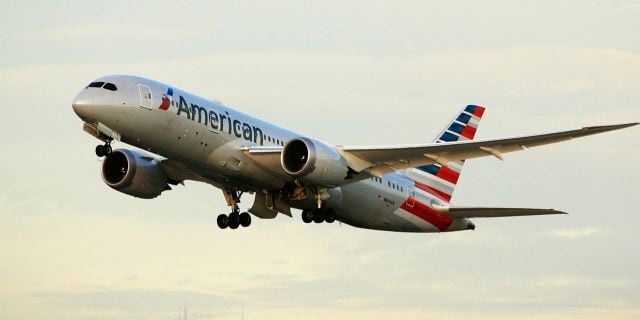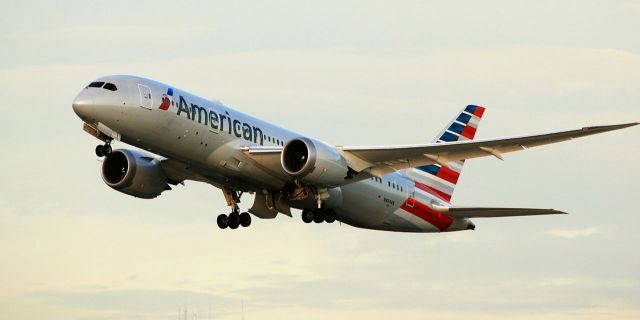 The DOT originally announced the proposal for a ban on all service animals (other than dogs) after noticing an increase in them accompanying owners during flights. They want to ensure that "our air transportation system is safe for the traveling public and accessible to individuals with disabilities." Under the new guidelines, emotional support animals would not be deemed "service animals."
What do you think about the DOT's proposal? Should all service animals except trained service dogs be banned from flights?