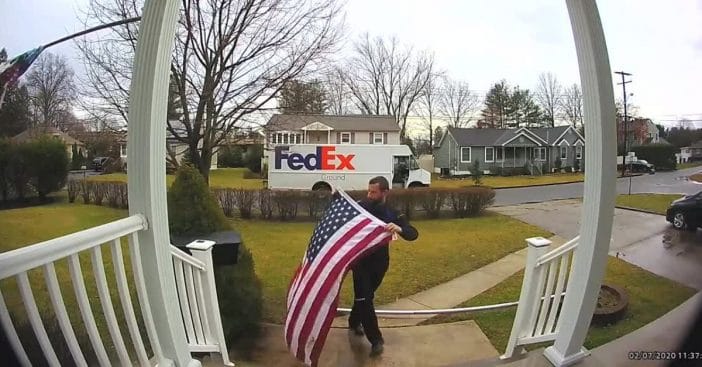 A FedEx driver was on his way delivering packages to homes when he stopped to pick up and fold an American flag. The flag had been laying on the ground due to the weather and wind. He took it upon himself to fold it up nicely and place it back on the porch of the household it belonged to. It was all caught on camera by way of security footage.
The video has been shared on social media and people can't help but comment positive things. "Nice gesture, if ONLY every one could be as patriotic & aware of the fact that OUR FLAG US PRECIOUS, it carries the blood of slain patriots who gave their lives to protect our freedom," someone writes. Another says, "He folded the flag professionally, must have serviced in the military before."
FedEx driver stops mid-route to fold an American flag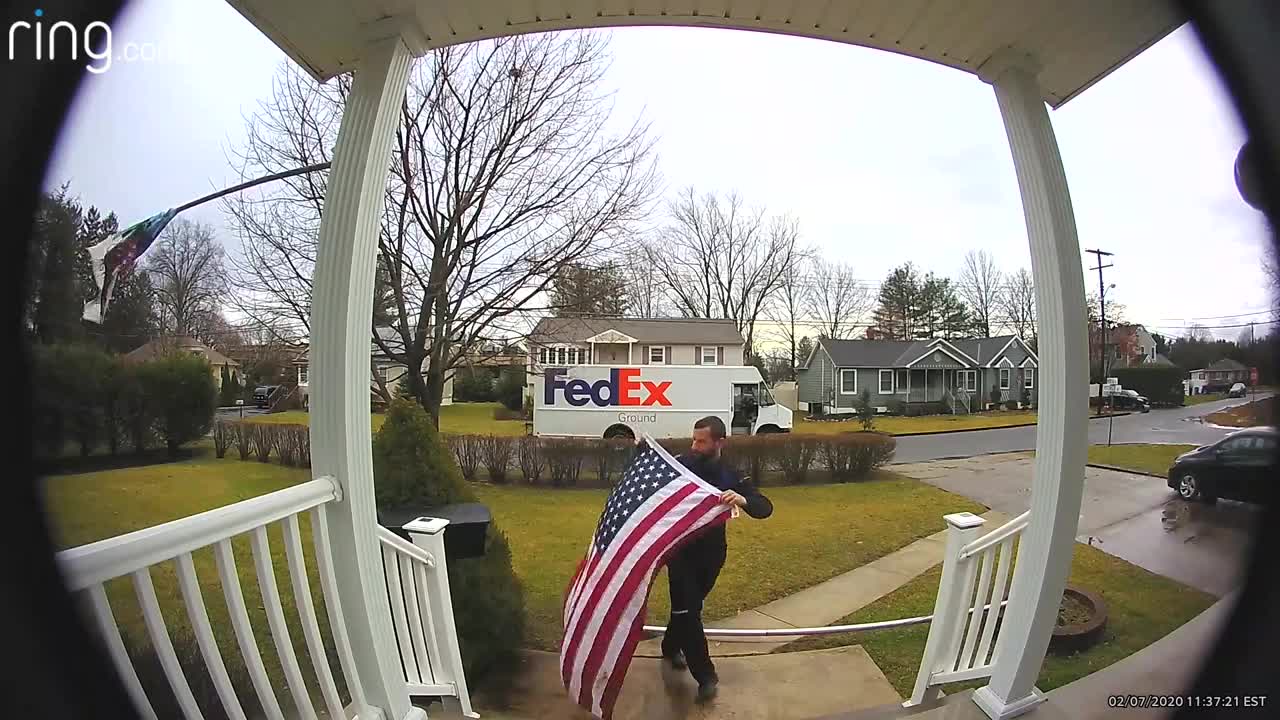 According to FOX 35 News, the flag belonged to the home of Rick Guerino Jr. He received an alert from his Ring doorbell that someone was at his front door. "I saw a FedEx worker and I didn't remember ordering anything," Rick recalls. "I really appreciated what he did, his patriotism. You don't see things like that anymore."
RELATED: Color-Blind Firefighter Tears Up Seeing American Flag In Color
Rick says he put that flag up after 9/11 and was completely overwhelmed by this driver's act of kindness. Rick has since been able to get in contact with the driver, whose name is Chris Oslovitch. He says the two plan on having dinner together soon! Life has an interesting way of bringing people together.
This FedEx driver stopped to pick up and fold an American flag. pic.twitter.com/9E1FIHXgmE

— USA TODAY (@USATODAY) February 17, 2020