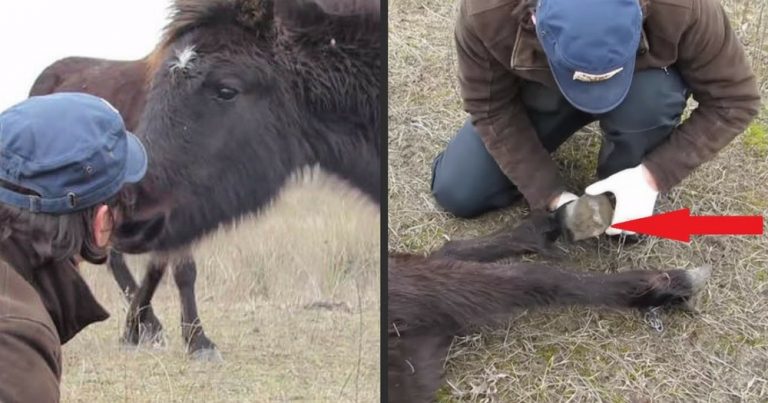 Horses are incredibly majestic creatures, filled with compassion and beauty. But sadly, not all people treat them as such. Although most people are great with these beautiful creatures, in parts of the world, it's common practice to join a horses front or hind legs hindering the horses from escaping. Can you imagine the suffering a powerful wild horse would feel to be chained like this?
In Romania, this veterinarian saw one horse was chained so tightly that the bonds were starting to cut through the flesh of the horse. The vet knew he had to set the horse free before the damage became permanent.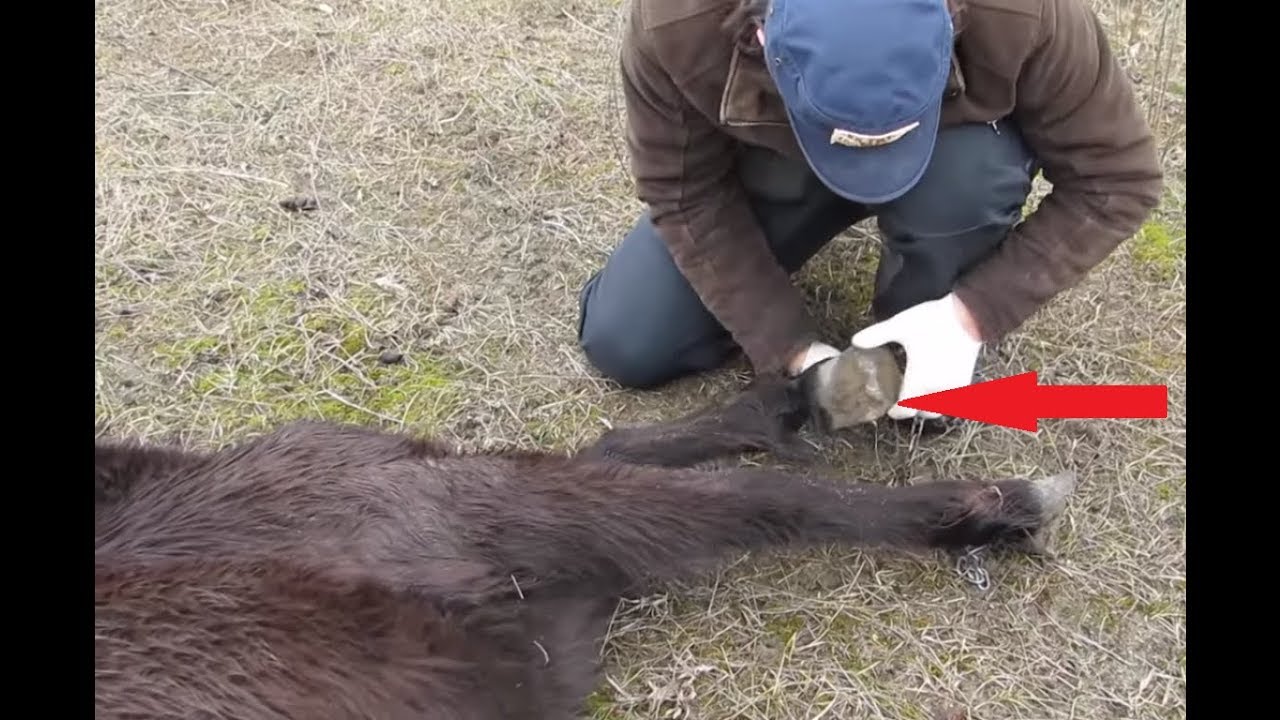 In Romania, it's common practice to bind a horse's front feet with chains to prevent them from running away, The Four Paws Organization, an animal rescue group, explains in a recent video. The bindings force a horse to move in an unnatural hopping motion (shown below).
Ovidiu Rosu, a vet with Four Paws, spotted the horse struggling out in a field in the Letea region, unable to walk with ease in the way his friends did. The horse had apparently managed to run away from his owners with his legs still chained.
Naturally, Rosu knew there was only one thing to do.
After presumably putting the horse down with sedatives, he went straight to work in freeing the horse from his bindings …
… which had cut deep into his flesh.
Once awake, the horse knew to thank his rescuer with the sweetest gesture possible – a nuzzle of gratitude.
Check out the full video of this horse's rescue and his first steps of freedom below:
To help Four Paws International save more animals, you can make a donation:
(Source: The Dodo , Happiest.net and Four Paws Organization)