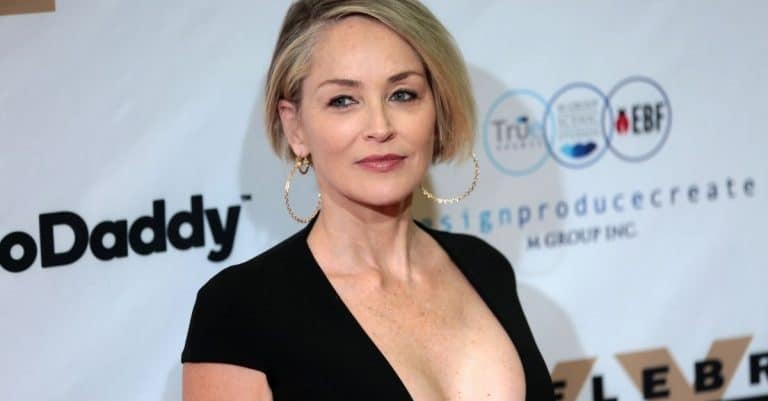 In late 2001, Basic Instinct star Sharon Stone had a stroke that convinced doctors and her that she might die. Indeed, for over a week she then had a cerebral hemorrhage. She recently recounted that physical and emotional turmoil, a hardship that affected herself and loved ones.
Speaking with TODAY Sunday's Willie Geist, Stone recalled feeling sure – as sure as doctors had felt – that she could very well die from that health scare. That prompted her to call her mother and warn her she needed to go to the hospital immediately.
Sharon Stone suffered a stroke years ago


In September 2001, Sharon Stone suffered a stroke at the age of 43. The stroke coupled with the cerebral hemorrhage, which lasted nine days, Stone called her mother, urging her to the hospital quickly. "The room was so silent," she recalled. "When the room is so silent and no one's running around trying to fix you, that's when you realize how near death is and how serious everything is."
RELATED: Sharon Stone Sounds Off On Cancel Culture: "Stupidest Thing I've Ever Seen"
Doctors did not feel certain she would survive, and by extension, neither did Stone. Through it all, Stone recalls a transcendent experience that stayed with her. She explores some of that in her memoir, The Beauty of Living Twice. "You write about the light, the feeling of falling, seeing people who had passed," Geist noted.
Believing in both
View this post on Instagram
"I found out that I wasn't the only one who'd had this kind of experience," Stone explained, recalling the experience of being so near death for so long. "It's so profound. And I know that scientists feel that it's a scientific thing that happens. And spiritualists believe that it's a spiritual thing. Personally," she added, "I'm with (Albert) Einstein, who believed that it's both." The aftermath of the stroke would take Stone seven years to recover from.
All of these events of the past that could have wiped away any possibility of a future have Stone grateful for the present. She emphasized, "I'm in a really grateful place. "When I was a kid, I always wanted to have a house full of kids running and screaming and dogs, and I got it. And I feel very blessed and happy about the life I got. We're happy together, and what's better than that?" She went on, "There's nothing more free than standing centered in yourself. I tell my friends that my new mantra is, 'It's never too late to become yourself.'"