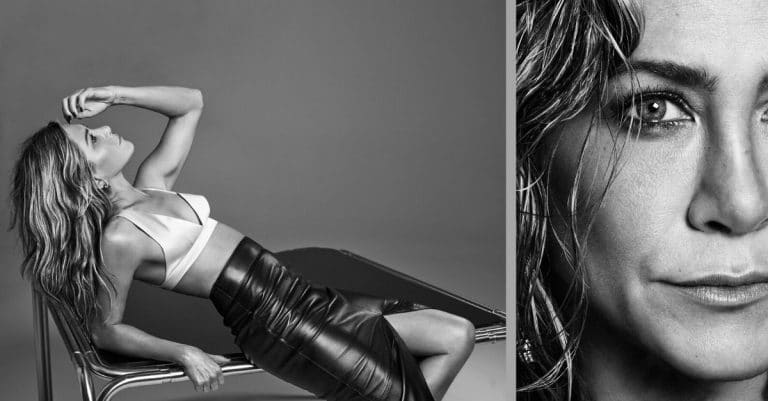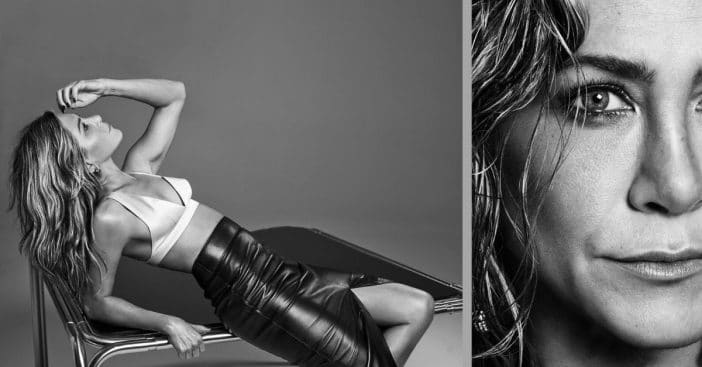 On February 11, 2020, Jennifer Aniston turned 51. She participated in an interview and photoshoot for Interview Magazine. During that session, she showed that she is aging with grace inside and out. Accompanying pictures show Aniston looking stunning in various outfits that show off her figure. Additionally, Sandra Bullock provided some questions that gave Aniston the chance to really open up about her emotions.
Jennifer Aniston was exposed to acting very early on, being the daughter of John Aniston and Nancy Dow. However, a lot of their other contributions ended up leaving Aniston with unpleasant memories. Looking at her positive attitude, however, it can be hard to spot.
Jennifer Aniston promotes positivity inside and out
https://www.instagram.com/p/B8cPQLjBdYY/?utm_source=ig_web_copy_link
It's impossible to not notice Jennifer Aniston's upbeat attitude. Indeed, Sandra Bullock, herself 55, brought it up during the interview. She went on to ask the Friends star how she does it. Aniston explained, "I think that it comes from growing up in a household that was destabilized and felt unsafe, watching adults being unkind to each other, and witnessing certain things about human behavior that made me think: 'I don't want to do that.'" Instead of following their example, Aniston lets their actions be a lesson for how not to behave. "I don't want anyone else that I ever come in contact with ever to feel that." Between the interview and photoshoot, Aniston let everyone see she is still radiant inside and out.
RELATED: HBO Max Working On Bringing Fans A 'Friends' Reunion Special
Aniston next went on to propose two methods to approaching hardships. "You can either be angry or be a martyr, or you can say, 'You've got lemons? Let's make lemonade.'" While the past holds mixed emotions, Aniston has some situations in the future that bring her joy. She has "a little screenshot" of where she wants to be in the future, what she pictures when she imagines her greatest desire. "I hear the ocean, I see the ocean, I hear laughter, I see kids running, I hear ice in a glass, I smell food being cooked. "That's the joyous snapshot in my head."
To get there, she's worked hard for herself and others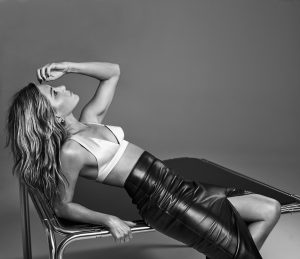 Aniston might not be at exactly the location in her little screenshot yet, but she's well on the path. And while she's heading there, she's helping herself and others. Bullock next brought up Aniston's commitment to helping women in their industry. Aniston responds by explaining that this transparency is new, but it happens in the past in other ways. "… This conversation of women supporting women is new, but I think we have been doing it for a long time," she elaborated. "When I landed in Los Angeles at 20 years old and I fell into those girls who are still sitting around the table today, they were on a different path."
Going from New York to California brought a wave of culture shock, but one she is ultimately grateful for. She found herself around emotionally open and vulnerable and supportive people. It was actually very different. "But I really think it was something that saved me," she admitted. "This is a really tough business that we're in that is not always kind or inclusive or supportive. A lot of the time, it's the opposite." Division such as that is one of the few things that clouds her sunny skies. "When people show greed and bad behavior and a lack of gratitude. It's so hard to put this in an eloquent way. When you see people behaving badly and hurting other people, that makes me very angry. And abuse of animals, obviously."
https://www.instagram.com/p/B8bzkN7BNSv/?utm_source=ig_web_copy_link
RELATED: Here's Why Jennifer Aniston Was Turned Down From Joining 'NCIS' Cast