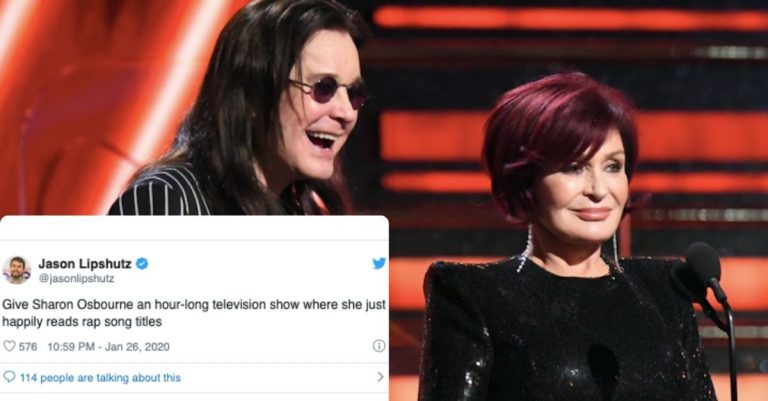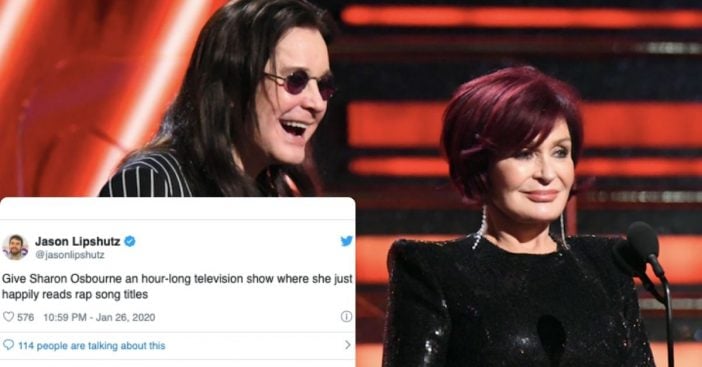 Sharon Osbourne and her husband Ozzy Osbourne were present at the 2020 Grammy Awards to present some awards that night. However, when Sharon began reading out the song titles and the rappers' names, everyone couldn't help but laugh. It's too adorable! Some of the rap titles and rappers' names in mention were "Drip Too Hard" by Lil Baby featuring Gunna. Also included was "Ballin" by Mustard featuring Roddy Ricch. Just imagine Sharon saying that.
Ozzy was clearly entertained and having a ball listening to his wife read off all these song titles and names. It's safe to say that everyone watching at home wants Sharon to be booked for next year's Grammy's to announce the rap titles/names once again.
Sharon Osbourne reading out rap noms was a top highlight of the night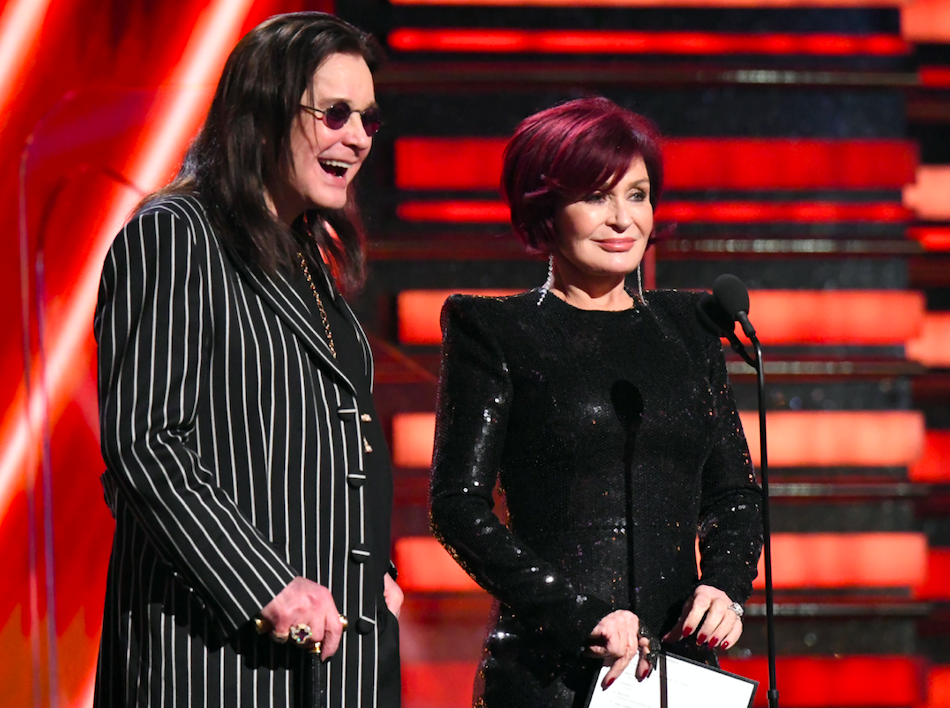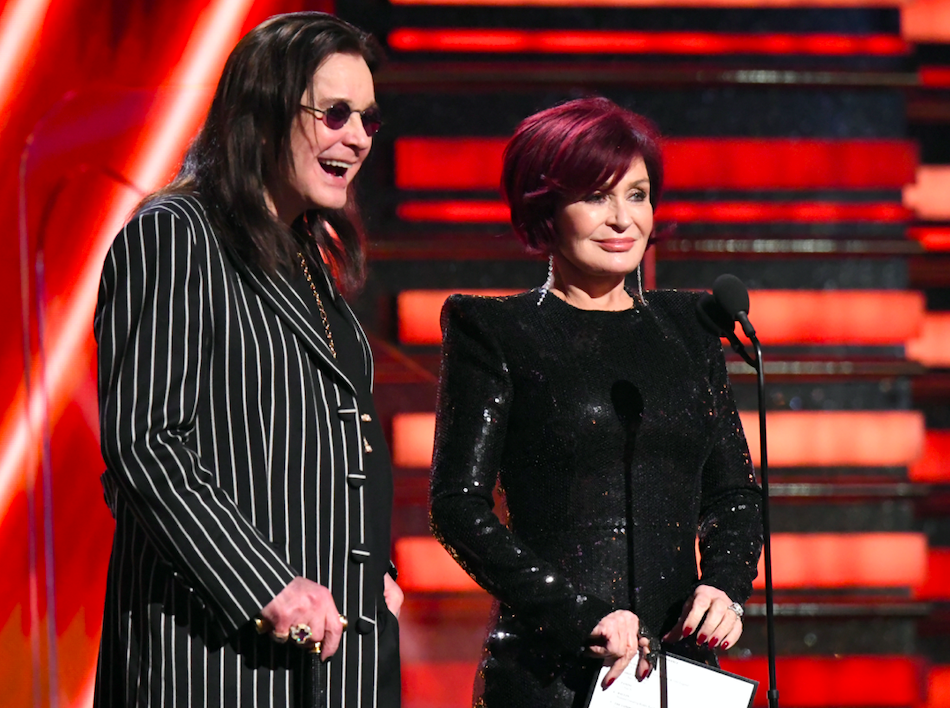 "Hearing Sharon Osbourne say these song and artist names is SENDING ME," a viewer watching at home writes. Another person agrees and responds with, "Sharon Osbourne is only allowed to say rappers name from here on out." Another says, "Ya'll gotta have Sharon Osbourne host the BET Awards I'm [CRYING]." It's safe to say she was the talk of the town last night after her presentation.
RELATED: Aerosmith Talks About Creating "Walk This Way" With Run-DMC After Grammy Honor
Give Sharon Osbourne an hour-long television show where she just happily reads rap song titles

— Jason Lipshutz (@jasonlipshutz) January 27, 2020
Another Twitter user has another proposition: "Whoever made the decision to have Ozzy and Sharon Osbourne to present the best rap performance needs a f*****g raise."
To watch the full clip, take a look at the video below. Sharon sounds too poised and elegant for these song title announcements, but we absolutely love it! The laugh we all needed on such a somber day as the ceremony took place just hours after the announcement of Kobe Bryant's death.