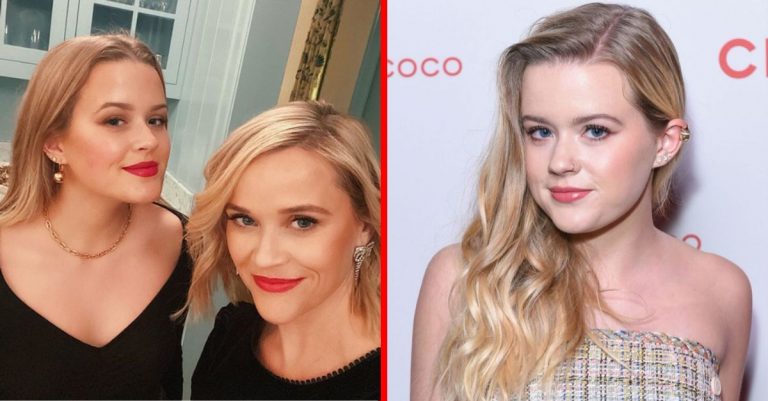 Just in time for the holidays, Reese Witherspoon shared a classy photo of her and her daughter on Instagram. "Holiday mode is ON," the actress's page declares. The picture of Witherspoon and daughter Ava Phillippe certainly has a sophisticated air fit for a holiday party. In it, both women offer confident smiles in matching black tops. Despite some differences, the two look nearly identical.
Additionally, the actress was quick to show her appreciation for Ava. This photo was taken just in time for "Girls night out with my favorite daughter," according to Reese Witherspoon. She added, "ok she's my only daughter but still," before capping it all off with a heart. Declarations like these are some of the sweetest to receive, and their smiles say it all.

Reese Witherspoon's daughter is like her in more ways than one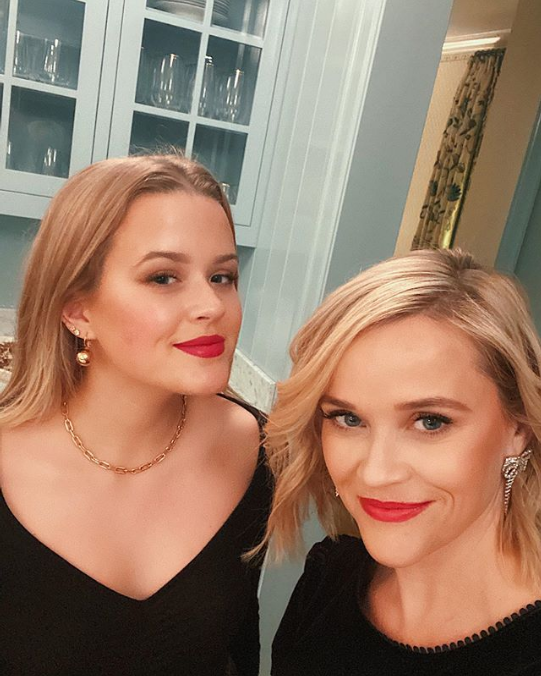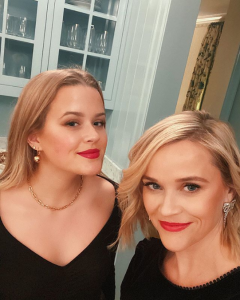 Ava Phillippe certainly looks very similar to her mother. But their likenesses don't stop there. She too is working hard to make a big name and successful career for herself. In particular, she is seen more often on the red carpet and is developing a modeling career. In recent years, she's also taken to associating with other celebrities and their descendants. Last year, she reportedly hung out with Sir Paul McCartney's grandson, Arthur Donald. In London, the two appeared to bond and get along well.
RELATED: Goldie Hawn's Granddaughter, Rio, Looks Just Like Her
Their relationship remained one of friendship. In 2019, she became the girlfriend of Owen Mahoney. Ever one with an eye for photography, she shared a photo of them on her own Instagram. While comparisons between her and her mother seem well-received, Ava showed disapproval at those comparing her boyfriend and father. USA Today reports that after a stream of comparisons, Phillippe responded to those who couldn't see a resemblance with "big thx."
Ava Phillippe takes pride in her roots but draws the line at a particular point
https://www.instagram.com/p/ByfuEzfnBx7/?utm_source=ig_embed
Ava is the daughter of Witherspoon and Witherspoon's ex-husband, Ryan Phillippe. The 45-year-old actor is known for his role as Billy Douglas on the soap opera One Life to Live. His appearances on screen did not stop there, as he has several film credits to his name, including The Lincoln Lawyer (2011). He went back to acting in shows when he starred as Bob Lee Swagger in the USA Network thriller drama Shooter.
He and Reese Witherspoon have two children together, daughter Ava and son Deacon. Their marriage began in June 1999 and ended in 2007. Both went on to have other partners and children.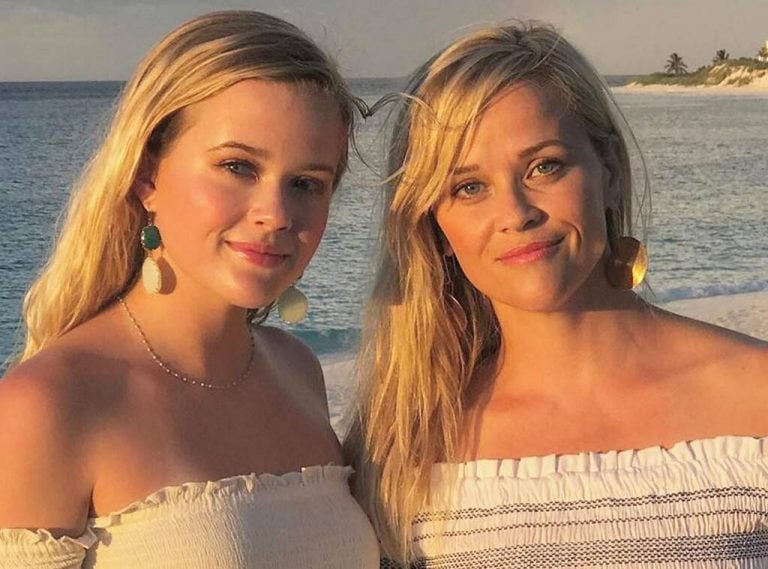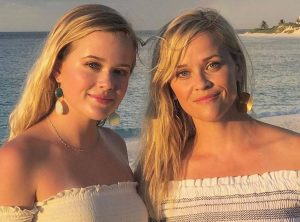 RELATED: Reese Witherspoon Admits She Cried When Her Daughter Left For College