On Saturday morning, Regis Philbin passed away

Sources tell TMZ he died at his New York home from a heart attack

Philbin gained fame and love for his tireless energy as a television host, setting a Guinness World Record for it
Legendary television host Regis Philbin has died at the age of 88. News of his passing, which occurred over the weekend, comes from a statement issued by his family. Philbin passed away on Saturday morning from a heart attack, a source told TMZ, though this news needs confirming. In the past, Philbin did battle cardiac problems, which manifested into getting an angioplasty and triple bypass surgery.
"His family and friends are forever grateful for the time we got to spend with him – for his warmth, his legendary sense of humor, and his singular ability to make every day into something worth talking about," the Philbin family shares with PEOPLE in an exclusive statement.
"His family and friends are forever grateful for the time we got to spend with him – for his warmth, his legendary sense of humor, and his singular ability to make every day into something worth talking about. We thank his fans and admirers for their incredible support over his 60-year career and ask for privacy as we mourn his loss," the Philbin family says.
Sociology, navy, broadcasting
Regis Philbin was a man of many hats. Born on August 25, 1931, grew up in the Bronx area, eventually attending the University of Notre Dame. There, he majored in sociology. After his 1953 graduation, he went on to join the U.S. Navy, where he served as a supply officer. Gradually, he integrated in to the world of radio and television programming. He took on several side jobs related to radio and television and finally got involved with broadcasting.
RELATED: Kathie Lee Gifford Shares The Touching Message Regis Philbin Left Her After Leaving 'TODAY' Show
In 1955, Philbin found himself as a page at The Tonight Show, where he became an announcer in 1962. Today, he's celebrated as one half of the famous Regis and Kelly duo. But before becoming part of this legendary team, he managed The Regis Philbin Show, his first talk show. Throughout his career, Regis Philbin knew how to learn from others. He took his time from The Tonight Show and established a dynamic with Joey Bishop on The Joey Bishop Show. Their relationship deliberately paralleled that of Johnny Carson and Ed McMahon with teasing and accepting in stride. Philbin got involved in just about every type of television program requiring a host, from game shows to talk shows. As of this date, Philbin still holds a Guinness World Record for most hours on television in the U.S.
Regis is survived by his wife of 49 years. He elaborated on their marriage earlier this year.
Regis Philbin and Joy Senese have been together for nearly five decades and continue to keep the spark alive in their marriage. He was actually married to Catherine Faylen between 1955 and 1968 and would welcome two children into the world together. He would tie the knot with Joy, an interior decorator and now TV personality, in 1970. They have two daughters together.
The two have accomplished what many entertainers in the industry fail to do. That is, to stay together and maintain a relationship for many, many years while both are in the entertainment business. The two have discussed their secret to a long and loving marriage for 49 years and counting!
Regis and Joy Philbin's secret to a long-lasting marriage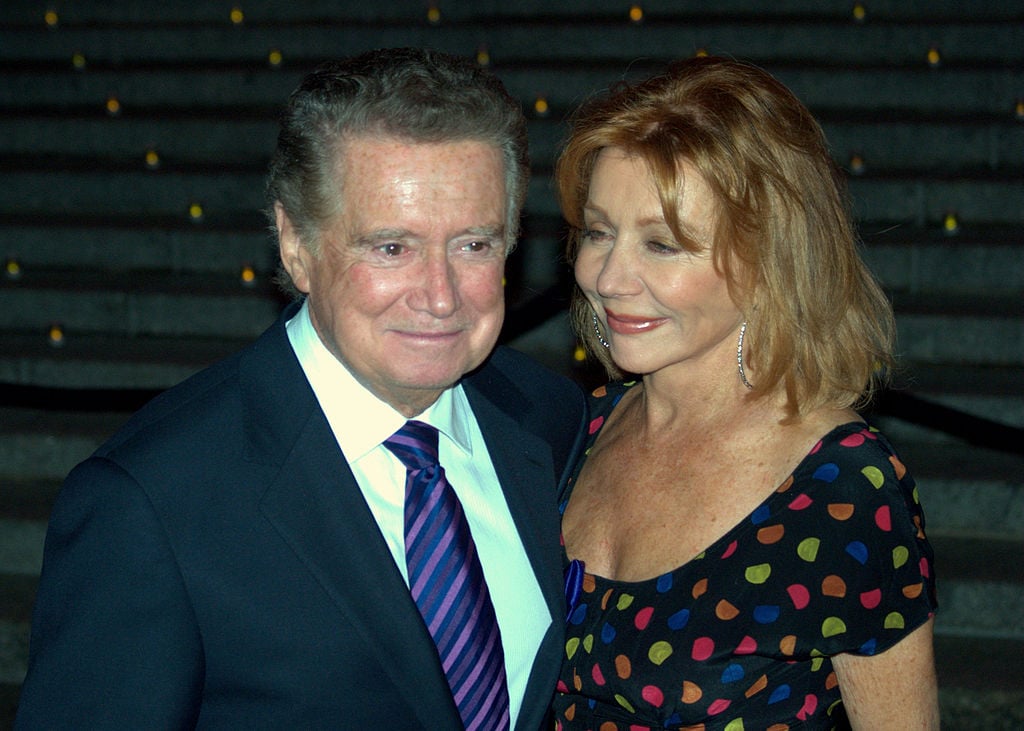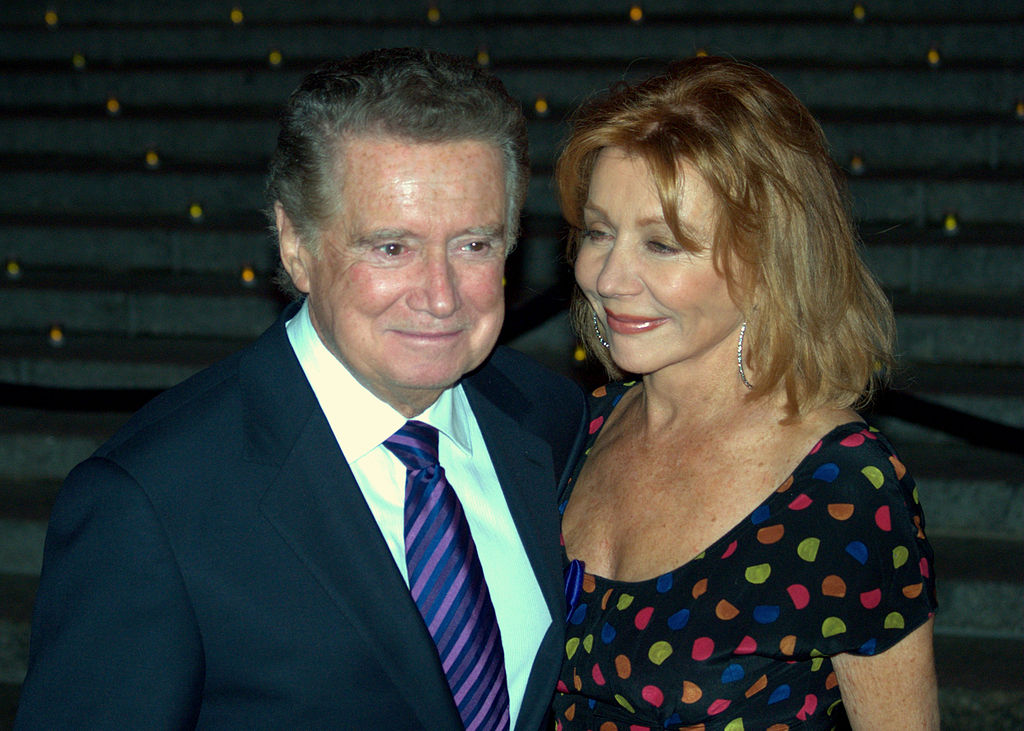 Joy says, jokingly, "He's always wrong, and I'm always right." After smiling at each other after the joke, Regis says that it's a great question and puts in his two cents… and his two cents? That Joy is always right and he's always wrong!
RELATED: Regis Philbin's Kids Are All Grown Up — Here's What They're Up To Today
He later continues on with the joke, saying, "I'm always wrong? In front of my boys here?" Joy adds that he "pretends to be wrong." Regis responds, "don't write that, don't let anybody know what Joy said." So, while their answers may have been in a light-hearted and joking manner, it's safe to say that these two are always laughing and having fun!
Still enjoying their lives together to this day
In a separate interview with Parade, Joy has a much more serious answer and it makes our hearts happy! "There's just something about Regis. There's always something new on the horizon, and it keeps our lives active and fun. I'd rather be with Regis than any other person in the world," Joy says. So sweet!
As of now, 88-year-old TV personality Regis is a recurring co-host on The Rachael Ray Show after years of acting and show hosting. The last TV series Joy appeared in was Hope & Faith in 2006. The two now split their time between their home in Beverly Hills, CA and their home in Greenwich, CT.