Regis Philbin and Joy Senese has been together for nearly five decades and continue to keep the spark alive in their marriage. Regis was actually married to Catherine Faylen between 1955 and 1968 and would welcome two children into the world together. He would tie the knot with Joy, an interior decorator and now TV personality, in 1970. They have two daughters together.
The two have accomplished what many entertainers in the industry fail to do. That is, to stay together and maintain a relationship for many, many years while both are in the entertainment business. The two have discussed their secret to a long and loving marriage for 49 years and counting!
Regis and Joy Philbin's secret to a long-lasting marriage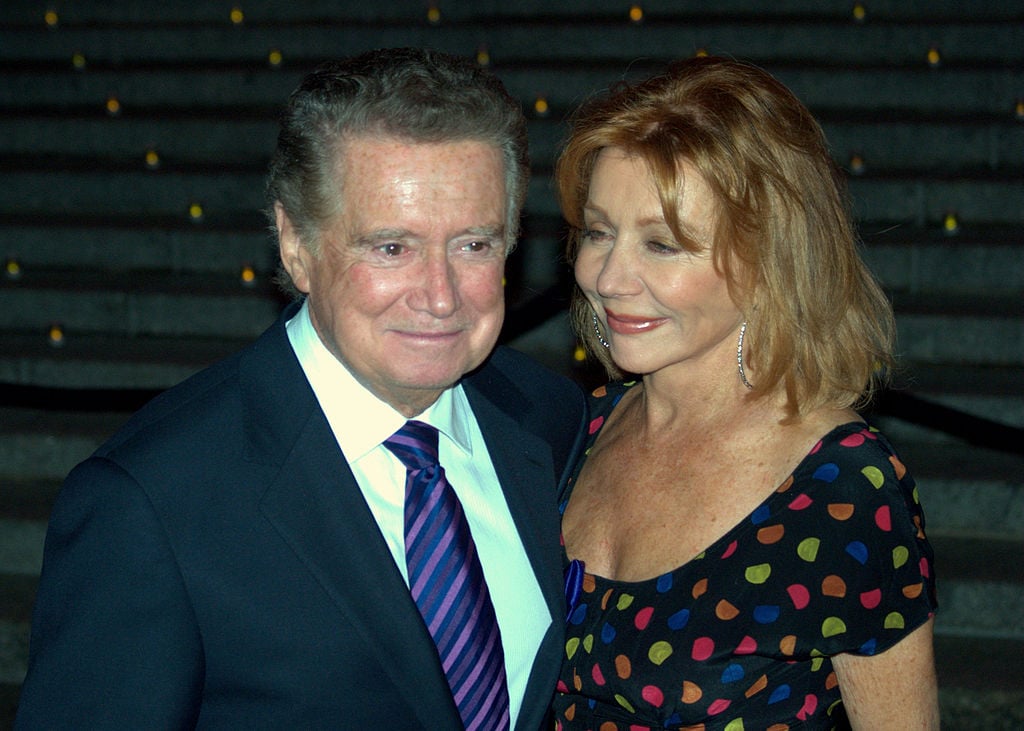 Joy says, jokingly, "He's always wrong, and I'm always right." After smiling at each other after the joke, Regis says that it's a great question and puts in his two cents… and his two cents? That Joy is always right and he's always wrong!
RELATED: Regis Philbin's Kids Are All Grown Up — Here's What They're Up To Today
He later continues on with the joke, saying, "I'm always wrong? In front of my boys here?" Joy adds that he "pretends to be wrong." Regis responds, "don't write that, don't let anybody know what Joy said." So, while their answers may have been in a light-hearted and joking manner, it's safe to say that these two are always laughing and having fun!
Still enjoying their lives together to this day
In a separate interview with Parade, Joy has a much more serious answer and it makes our hearts happy! "There's just something about Regis. There's always something new on the horizon, and it keeps our lives active and fun. I'd rather be with Regis than any other person in the world," Joy says. So sweet!
As of now, 88-year-old TV personality Regis is a recurring co-host on The Rachael Ray Show after years of acting and show hosting. The last TV series Joy appeared in was Hope & Faith in 2006. The two now split their time between their home in Beverly Hills, CA and their home in Greenwich, CT.