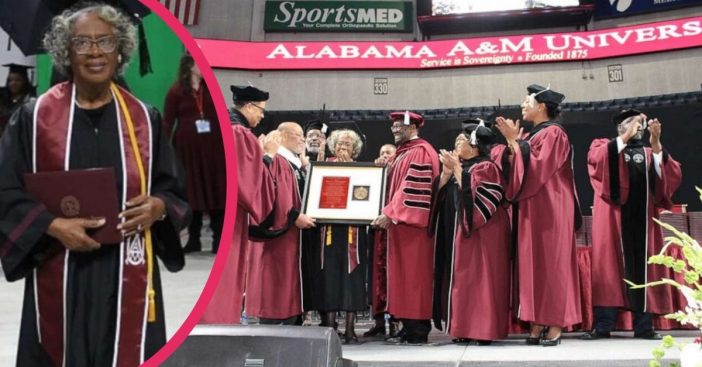 Donzella Washington broke multiple records and set a remarkable example when she graduated from Alabama University. At 80 years old, she is the university's oldest graduate. But her accomplishments do not stop there. She also graduated from the college magna cum laude.
Though she has a lot to feel proud of, Washington expressed humility upon her graduation. She attributes her success – and dedicated it – to her late husband who passed several years ago. Together, the duo represented a power couple in their own rights by helping children in need. Now, she wants to continue learning and improving the world with her new accomplishment.
When you really love doing something, everything else falls into place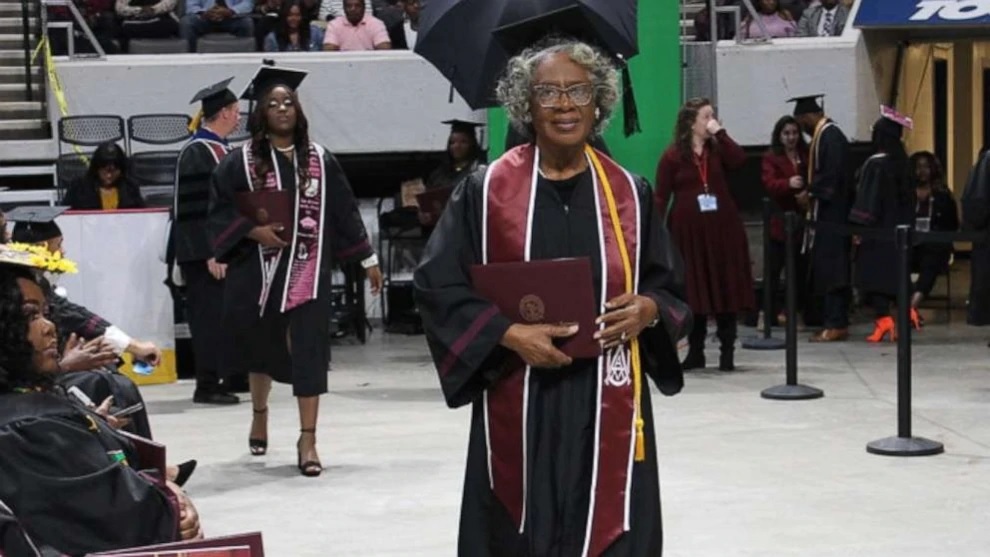 "Learning is just really fun," Donzella Washington said simply. This enthusiasm mixed with sheer willpower to help Washington persevere through the toughest nights. "Even though there was a lot of tears and late-night studying at 1 or 2 o'clock in the morning, I was determined. I never felt like quitting." Ideally, she hopes, others will be encouraged by her actions when considering their own lives. "I want to inspire and motivate others that age is not a barrier," Washington explained. "It's never too late. You have a dream, please finish that dream," she emphasized. "You just have to believe in yourself." And believe she did.
RELATED: Mother Graduates With Criminal Justice Degree Hoping To Solve Daughter's Murder Case
"I wanted to finish in his honor," she further explained. For her, giving up simply wasn't an option, especially when thinking about all she and her husband accomplished together in the past. Together, the two fostered 32 children together at their home in California. She also worked at a police department and bank. This woman knew how to keep herself busy with intense work!
Donzella Washington used that determination to achieve more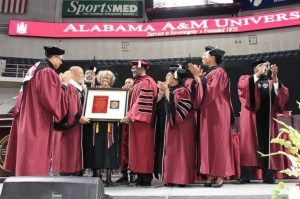 Equipped with the right mindset to move mountains, Washington kept seeking new goals for herself. This became particularly important after her husband, Jeff, passed away in 2011. She moved to Alabama to live with her daughter, Kimberly. There, she started taking courses at Lawson State Community College in 2013. Witnessing such persistence up close, Kimberly felt immediate and lasting respect for her mother, who she sees as an example of "commitment and strength and perseverance and dedication and compassion and passion."
All of those ingredients helped Washington graduate as Alabama University's oldest graduate. After she earned an associate's in 2017, she now has a bachelor's degree in social work and hopes to eventually earn her master's. In the meantime, Washington plans on volunteering in nursing homes to use all her knowledge in a meaningful way. But that's still not all. Washington graduated magna cum laude, which requires consistently good academic performances. Unsurprisingly, Washington displayed just that, with a 3.64 GPA and a 4.0 in her final semester.