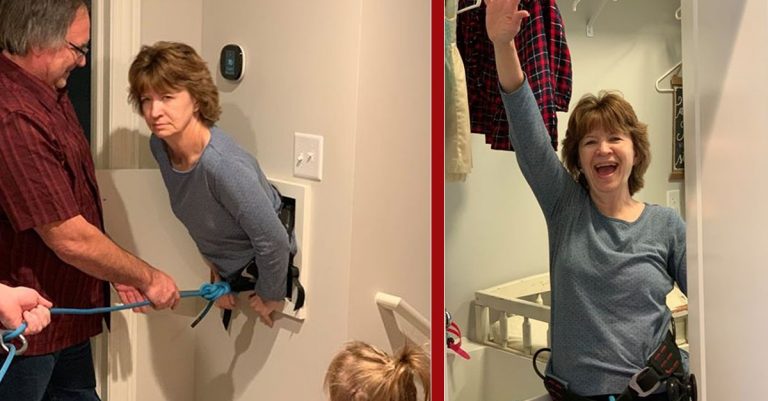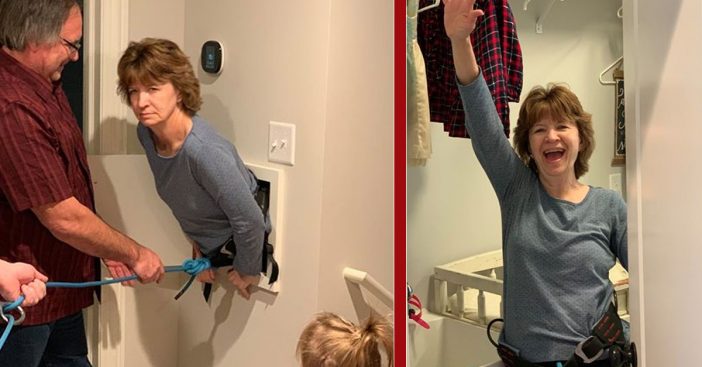 One family used a scene from the popular Christmas movie Home Alone to solve a problem. Their doorknob broke on the door to their laundry room. They were unable to get in! The only way to get to the laundry room was through their laundry chute. However, getting down there using a laundry chute can be dangerous and difficult.
Luckily, they had some family members available to help. A woman in the family was chosen to go down the laundry chute… hopefully she wasn't claustrophobic! They had a harness, so she got attached to the harness for safety. The family decided to share the entire saga through photos on Facebook and they are pretty hilarious.
Woman climbs down laundry chute like in 'Home Alone'
As you go through the photos, you can see the woman putting on the harness, and then being lifted into the laundry chute. She looks a little grumpy as her head is about to go down the chute. Then, she is gone… but the next photo shows 'success!' She was able to get down into the laundry room and get that door open.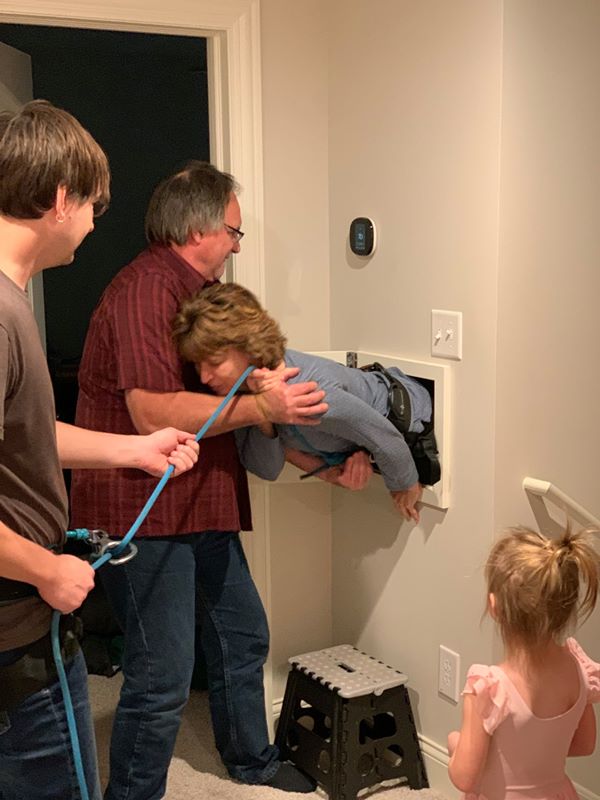 RELATED: Macaulay Culkin Just Recreated A Bunch Of 'Home Alone' Scenes For A Hilarious Commercial
Which led many commenters to ask the question, "Wasn't there another way?" Many said that they could have taken the door off its hinges. Perhaps they didn't think of that, or it wasn't possible. Either way, this is a pretty funny story and a nice nod to Home Alone!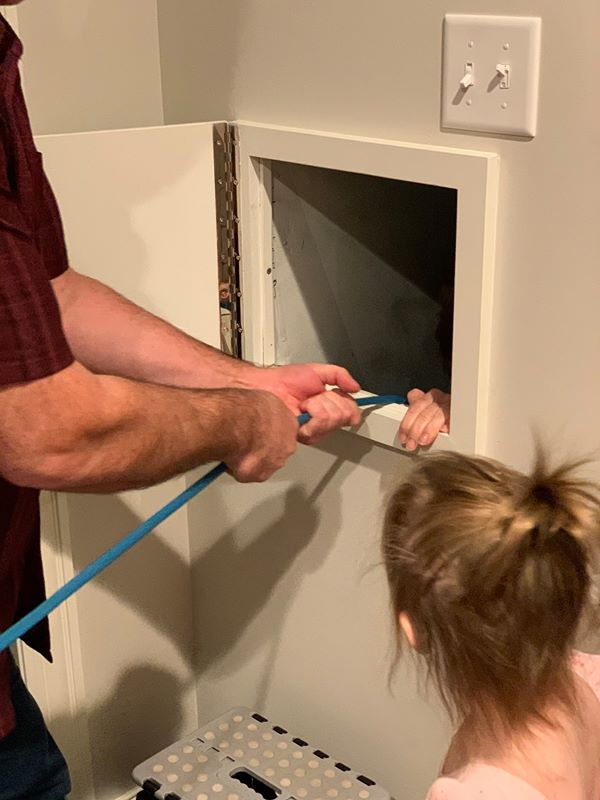 This also reminds us of laundry chutes! They used to be popular in many homes, but newer homes don't seem to have them anymore.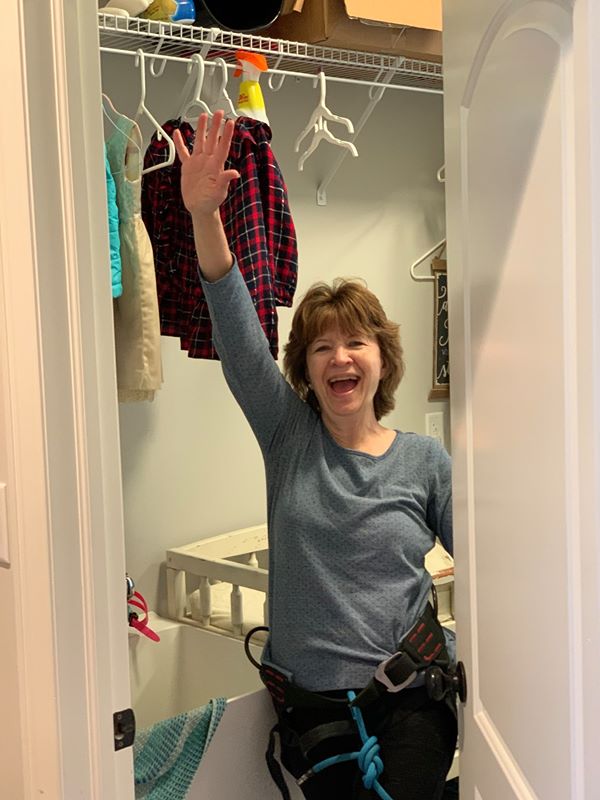 This truly is a Christmastime memory that this family will remember forever. What do you think of the photos?