Roughly 6 million people live with Alzheimer's in America alone. This neurodegenerative disease can have a severe impact on the individual living with it as well as loved ones. Because of the disease's prevalence and potential to cause mental health damage, researchers are constantly looking for ways to combat it. Most recently, a study has found success using ultrasound energy to combat Alzheimer's once and for all. This strategy implements a technique known as focused ultrasound.
Judi Polak, 62, is one of the patients who participated in research with the Rockefeller Neuroscience Institute at the WVU School of Medicine. There, a team worked with her to determine the effectiveness of ultrasound energy against Alzheimer's. They directed beams of the energy at Judi's hippocampus, the brain's center for learning and remembering. Remarkably, both Judi and her husband reported noticing an immediate difference.
Simple-sounding Approach Presented Profound Improvement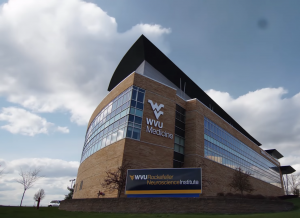 Judi Polak grew used to her keen mind and sharp wits as important tools for her work. She developed a career as a neonatal nurse practitioner at West Virginia University Hospital. Additionally, she taught nursing school there. It took a lot to get to where she ended up and required a lot to stay there.
DYR RELATED: What Really Happens To Your Body When You Eat Sugar
And yet Judi began experiencing the symptoms of Alzheimer's, all of which are devastating for her work. First, it started as simple memory difficulties, problems chasing down the right word or solving basic math. "I just thought I had depression because I was having trouble putting things together," she later admitted. "The Alzheimer's diagnosis slammed me in my face. I kept thinking, 'This can't be happening to me. I'm 58, with no family history.' There was a lot of denial."
Focused ultrasound combats Alzheimer's by targeting important points in the body and brain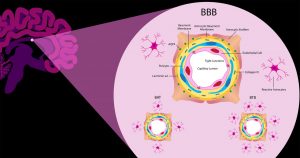 As we learned from AARP, the gear Judi used for her procedure may look like it's from a science fiction show. But it is actually heavily rooted in reality. They performed an MRI on Judi using a helmet with 1,000 tiny probes. All those probes and helmet combined cost some million dollars. But they serve the important purpose of emitting ultrasound to her hippocampus. Ultrasound energy is one of the very few things able to penetrate the blood-brain barrier (BBB). The BBB is usually a protective shield from harmful pathogens; that's why it's so devastating that bacteria like Listeria monocytogenes can go through it and wreak havoc in the nervous system. Found on contaminated foods, outbreaks of L. monocytogenes often lead to recalls. DYR INTERESTING FIND: 12 Important Health Tips For Women of All Ages great article from a site we stumbled on today called WomenWorking.com. Check it out! 
Sometimes, though, we do want things to pass through the BBB. That is the case with the energy from a focused ultrasound. The microparticles from the helmet cracked open a space and, likely, helped clear away harmful proteins contributing to Judi's case of Alzheimer's. Indeed, Alzheimer's disease is linked to proteins known as amyloid precursor proteins. Normally good in particular amounts, these particular proteins act more like plaque on a person's brain, like how tartar is on the gum. Observing how a focused ultrasound worked in animal models shows what is happening for Judi, according to neurosurgeon Ali Rezai, director of the Rockefeller Neuroscience Institute at the WVU School of Medicine. These beams acted in conjunction with microbubbles injected into Judi's bloodstream, flowing to the ultrasound area and breaking past the BBB.
With the focused ultrasound, Judi too is more focused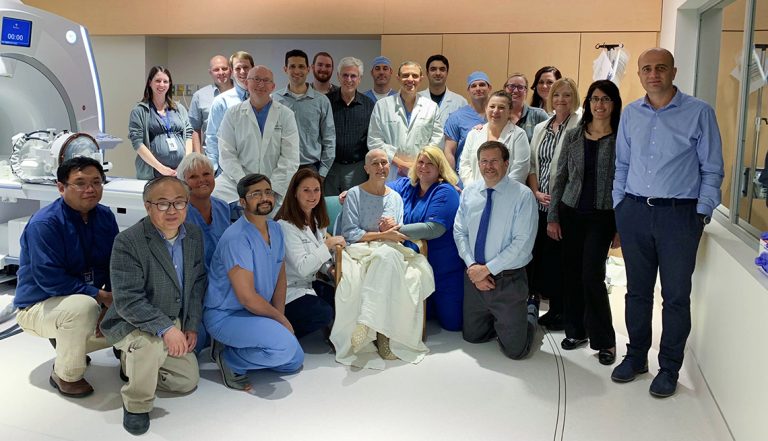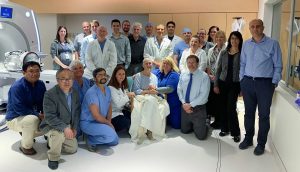 Judi and her husband had not been met with a lot of encouragement before discovering what the institute was working on. Finally, Judi learned about the institute and, ever a fighter, leapt for the chance to feel like herself again. "We opened Judi's attic door and her immune system looked up and saw all these cobwebs and decided to grab some Swiffers and clean them all out," Judi's husband Mark stated. "For years, Judi's eyes had had this dead look, almost a zombie stare, which I attributed to her Alzheimer's," he recalled somberly. "But when she was wheeled out of the MRI machine after the procedure, her eyes were lit back up."
The science supports what Judi and her husband report noticing as well. "We have noticed that the treated areas have a decrease in these plaques, compared to other parts of the brain that we didn't treat," Rezai stated. Though Rezai is cautious in declaring this a blanket win, he feels hope for Judi and others. "It's not just Alzheimer's disease — this technology could open up a whole new window of opportunity to treat other degenerative neurological conditions, like Parkinson's."