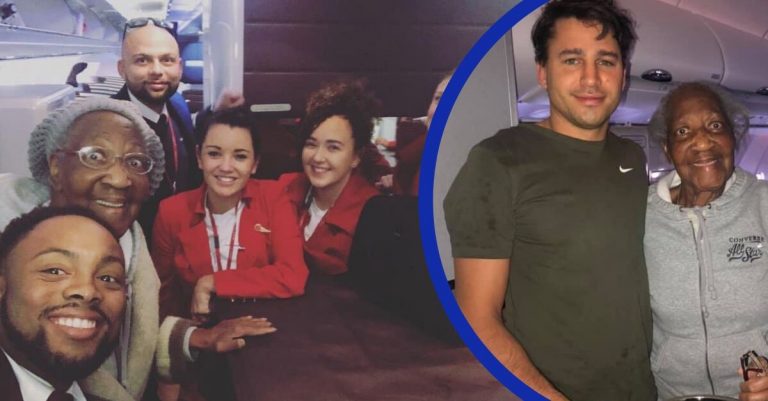 88-year-old Violet went aboard a Virgin Atlantic flight prepared to sit at the back, in her economy seat. This wasn't the plan for long, however, thanks to a stranger named Jack. Jack and Violet met by chance at the airport and their short time together gave Jack all the motivation he needed to make his decision.
Without great ceremony, Jack took Violet's seat and gave her his right at the front, the equivalent of first-class. Flight attendant Leah Amy witnessed the kind gesture as it unfolded and spoke with the two to learn more about their situation. What Amy saw and learned that day touched her heart.
One simple act can totally change a person's life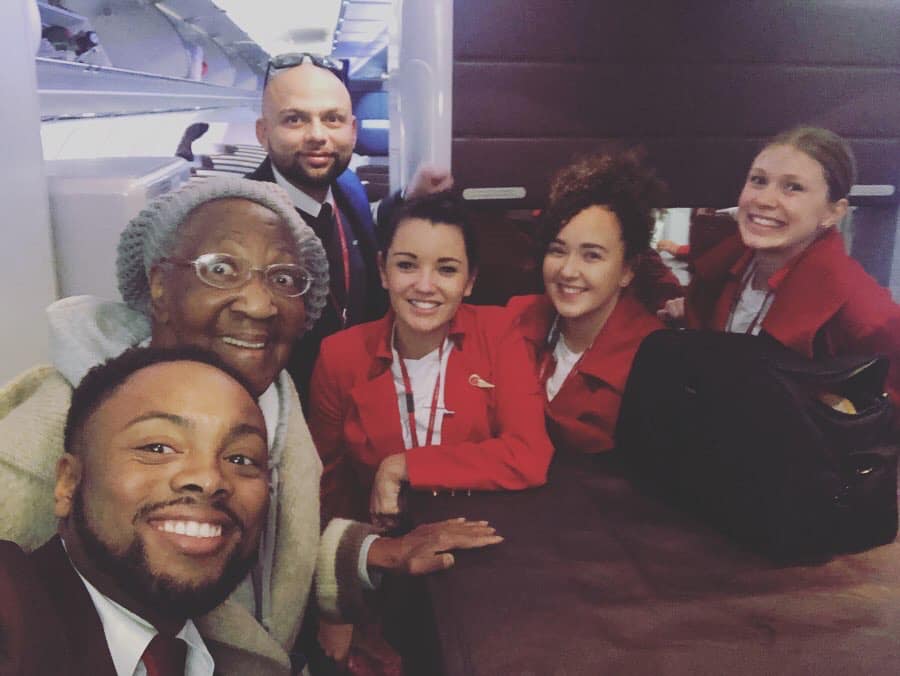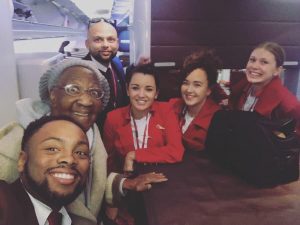 "When he got on board, Jack went and found Violet in economy and swapped seats with her," Amy recalled. "He then sat on the row of seats directly next to the economy toilets and never made a peep or asked for anything the rest of the flight. No fuss, no attention, literally did it out of the kindness of his own heart, no one asked him to."
RELATED: Woman Shares Photos Of Amazing Act Of Kindness Plane Crew Is Really Doing During Delay
This seat placed Jack far from his family, with whom he was traveling on the Virgin Atlantic flight from New York to London. However, he made the switch comfortably and without any complaints. Jack instead found comfort in knowing he had helped make one of Violet's humble dreams come true.
Violet got to achieve one of her goals on a Virgin Atlantic flight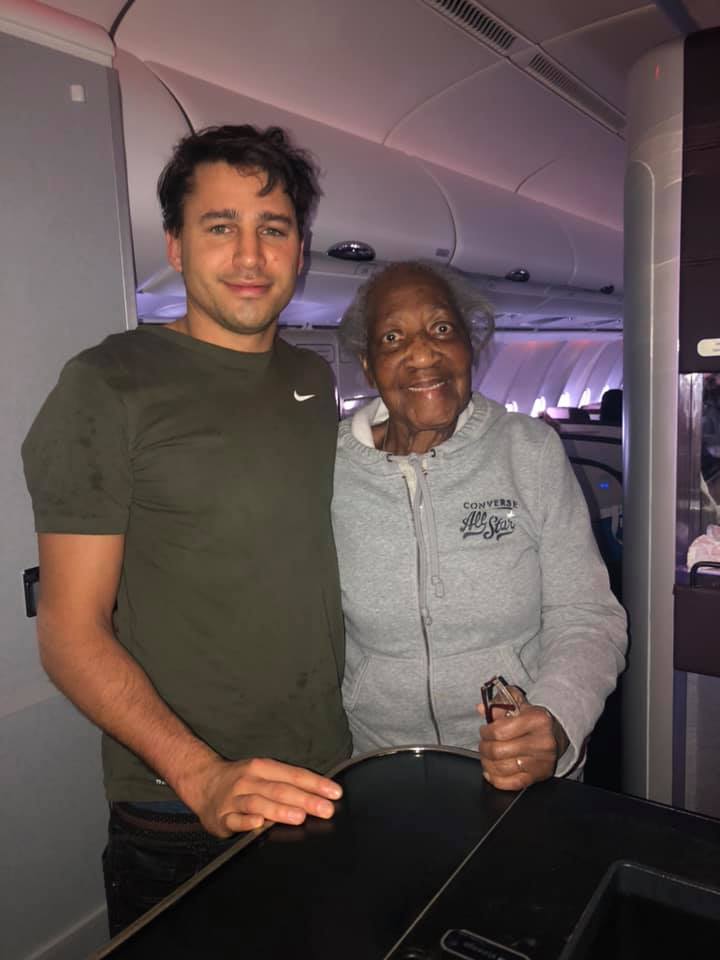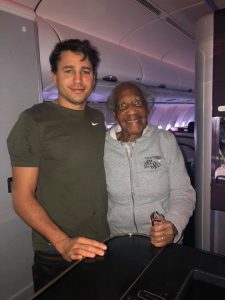 That flight to London allowed Violet to experience sitting right in the front of the plane. "Jack made that come true," Amy elaborated. "You should have seen her face when I tucked her in her bed after supper. She said her daughter won't believe her, and wanted a 'selfie' to prove it, but didn't have a phone or an email address." So, Amy did her part in making Violet's experience everything she'd ever dreamed of. She shared a post on Facebook and took pictures of Violet's proud, happy moment.
"These photos are getting sent in the post tomorrow, can you even cope?" Amy gushed, still aglow from the selfless gesture. At 88, Violet got to experience something she'd always wanted and also witnessed just how kind and selfless people can be. Customer privacy policies prevent Virgin Atlantic from revealing any more details itself, but it did confirm everything that happened as reported from Leah, according to Good Morning America. For all the restrictions and expenses air travel presents, this particular Virgin Atlantic flight ended up presenting a heartwarming moment.
https://www.facebook.com/leah.barry.54/posts/10156839876607205
RELATED: Southwest Airlines Holds Worst Driver's License Photo Contest Amid 2-Hour Flight Delay