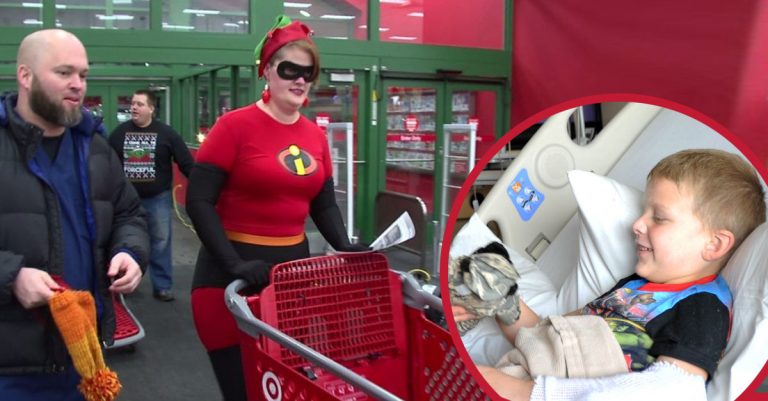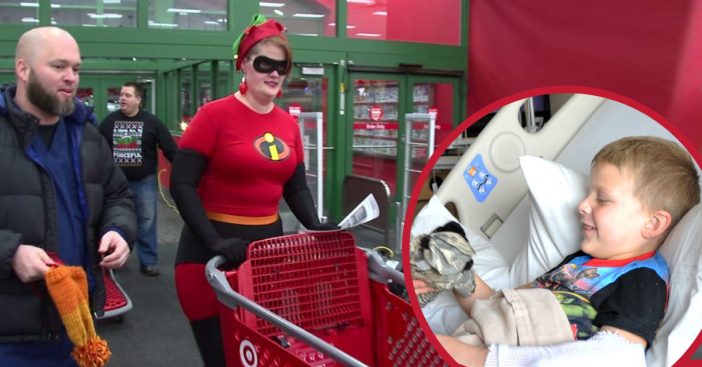 Each holiday season brings new examples of preserving the giving spirit. Not everyone gets to celebrate Christmas the same way, however. Various limitations exist that affect how our most vulnerable – children – get to spend the winter holidays. Fortunately, there is no shortage of people willing to step up and give all kids the chance to fully enjoy Christmas each year. This season, Santa joined various superheroes to spend $20,000 buying toys for children in the hospital.
Toy givers, assemble! Though an ice queen herself, Elsa actually brought a lot of warmth to Children's Mercy Hospital when she, Santa, and an Elite Supergirl emptied the toy aisles. They accumulated a vast collection of toys to give kids spending their holiday at Children's Mercy for various reasons. This act of kindness actually ended up being a gift for everyone.
Santa and the superheroes didn't need costumes; buying those gifts to the hospitalized children was as good as any cape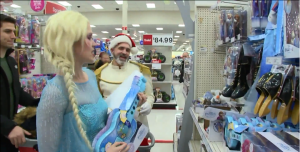 On Monday, this team of ordinary people met up to do a very extraordinary thing. Members of the Elite Comics community went to a nearby Target, where they then spent $20,000 on items for children stuck in the hospital this Christmas. They loaded their haul onto a 24-foot moving truck, which they then drove over to Children's Mercy. This is not new for William Binderup, who runs Elite Comics. Each year sports new ways to raise funds for this exact cause.
RELATED: Anonymous Grandma Knits 75 Hats For Children In Need
"It's from a comic book store. It's not like a car dealership or Arrowhead," Binderup said. "This is just like a bunch of these nerds from the comic shop raising $20,000, and it's kind of cool." Those "nerds" have some worthy idols, and dressed up as them to perform their heroic deed. Though shoppers see these heroes buying goods for the hospitalized children, the kids themselves don't. "The gift comes from their parents," he explained. "Even though it might be cool for Elsa or Supergirl to give you a gift, I think it's better that it takes the stress off the parents. They're under a lot of stress and pressure. Then the kid gets what they want from their folks."
Members of this heroic team want to help everyone facing struggles through such a worrying ordeal during this festive time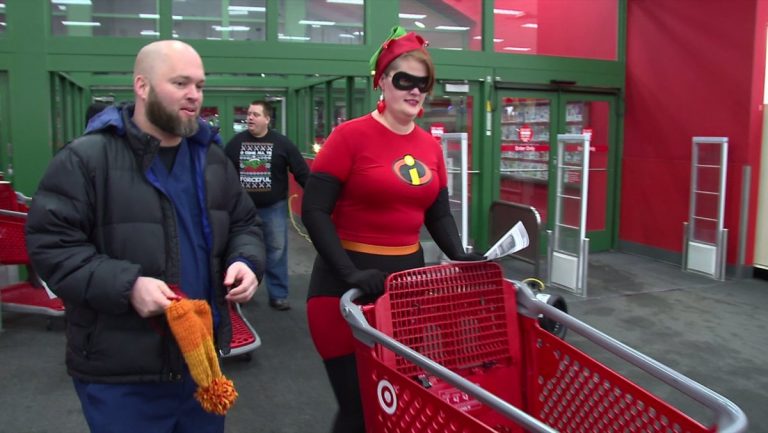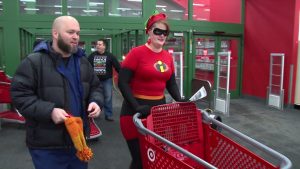 As a result, parents get to hand their children their presents. Binderup explained, "they set up an entire store downstairs at Children's Mercy so parents can just come down, get the thing that their kid wants that's in the hospital. They don't have time to go out. They have a kid in the hospital." Worried loved ones have enough on their plate caring for and supporting their ailing child. What Binderup's team does allows those parents and kids to celebrate Christmas with dignity. Now, they can focus on the familial spirit of the holidays in spite of their situation.
"It's not about charity work," stated Jessica Porter, who dressed as an Elite Supergirl. "It's about the service to your community. If we can take this off your plate and do it for you, then that's the point. You never know the effect of your ripple, so make sure it's a positive one." This compassion, Binderup and his team believe, is the most valuable trait humanity can nurture. "The only important thing in the world is kindness. If you don't have that, everything else is lost," he stated. "You can be rich, you can be beautiful, you can be smart. If you're not kind, it means nothing. This is all these people out of 100% kindness coming down here to give their money and their time and give their effort because they want to do something that matters." The children may not have seen Santa and his team of heroes buying their toys for the hospital, but what matters is the kindness the volunteers brought into the world with their actions.