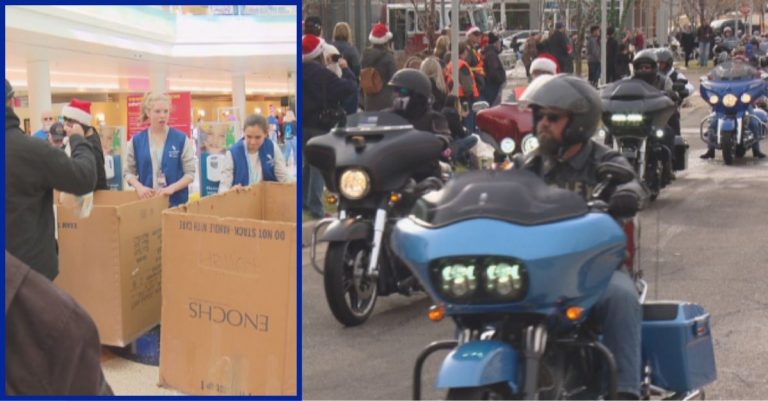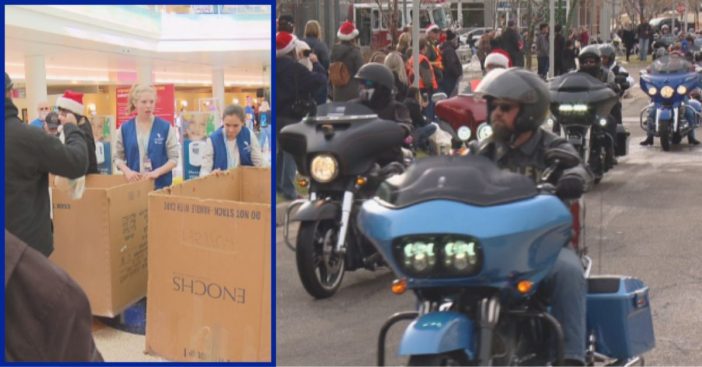 This past weekend, tons of bikers rolled into Children's Hospital Colorado with a massive toy delivery. The hospital will be using those toys in the facility throughout the year! "Got to give to the kids!" one biker exclaims with two arms full of toys ready to be donated. Another rider chimes in, "For the kids, that's what this is about, for kids."
This is apparently an annual tradition where thousands of bikers show up with toys to donate for the sick children in the hospital. Bob Cuculicha, who has been riding in from the start, talks about the annual tradition. "It's such an emotional day because the kids in all the windows up here love seeing the motorcycles rolling up, and we look up and see all the faces in the windows, you just can't help but cry," he says.
Bikers donate toys to sick children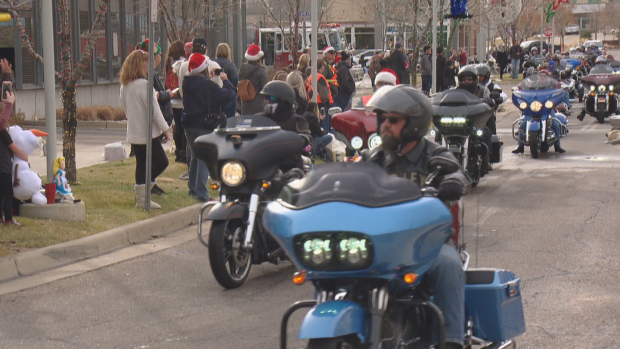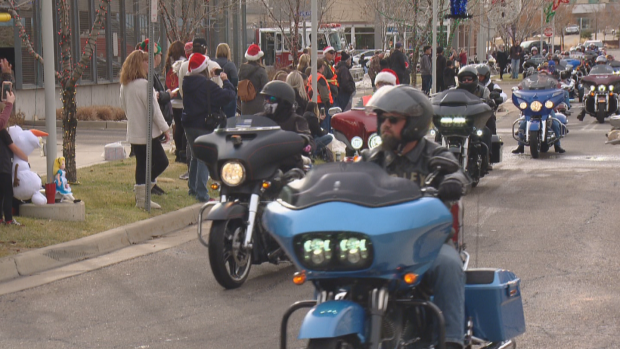 Bob continues, "It started out with just a couple of riders, friends who decided to bring some toys here to the kids, and now 34 years later we have some 2,000 motorcycles rolling up today, loaded with toys for the kids."
RELATED: One Hospital Sends Babies Home In Christmas Stockings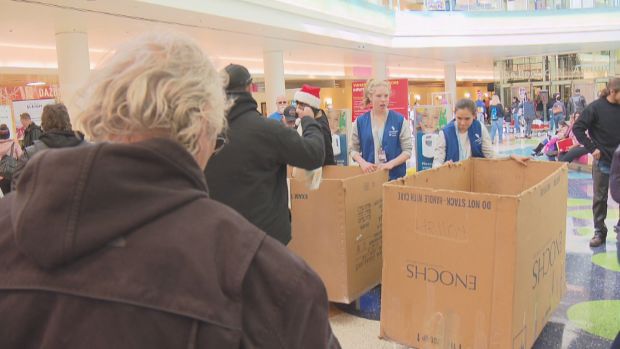 The procession of bikers is led in by Santa Claus who also takes some time to greet the kids who come to see the procession. Youth Volunteer Sarah Hallberg says this is her third year volunteering for the event. "It's a little overwhelming because there's just so much," she says. "It's super fun to be able to see all the toys that are donated and also just know that it's going to a really good cause and helping patients year-round."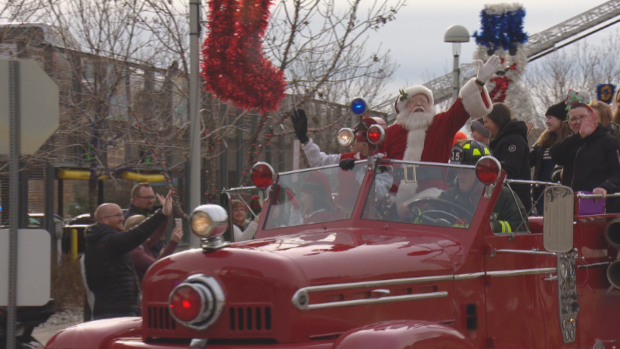 Because the bikers end up donating so many toys, they are often used throughout the year and not just during the holidays. "Thank you so much for helping out, it definitely does make a difference," Sarah says.
One rider says, "We're here for the kids… Merry Christmas!" Check out the incredible footage from the event below!