'Do the Right Thing' star Danny Aiello passed away at the age of 86 Thursday evening.

His family had visited him at a medical facility in New Jersey where he was receiving treatment for an illness.

Aiello was suffering from an infection and passed away later in the evening after his family visited him the same day.
On Thursday, December 12, 86-year-old actor Danny Aiello passed away. Outlets such as PEOPLE report he suffered from an infection related to treatment he was receiving at a medical facility in New Jersey. Initially, he received treatment for a sudden illness. His family had visited him earlier that same Thursday and the actor passed away later that evening after they left.
Danny Aiello received several Oscar nominations and performed in several remarkable movies. These include The Godfather: Part II, Do the Right Thing, Moonstruck, and more. Aiello is survived by his wife Sandy Cohen and three children. His son, Danny Aiello III, passed away in 2010 after battling cancer.
Danny Aiello only needed a few words to leave his mark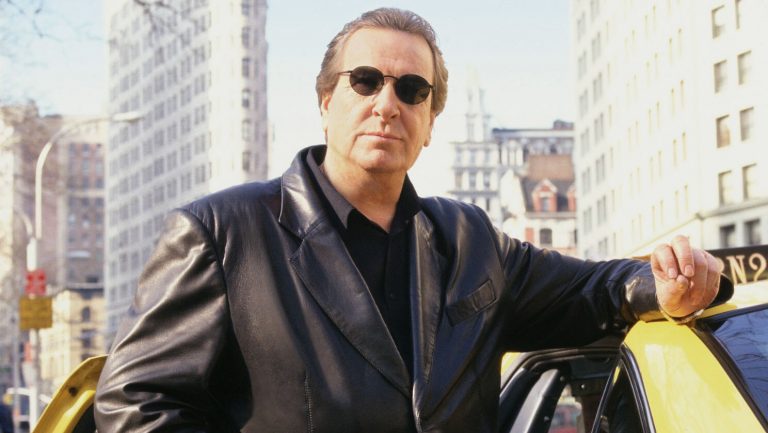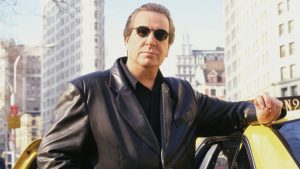 Aiello appeared in several titles that we still love today. When he acted in The Godfather: Part II, with only four words he solidified a powerful moment in the movie and cinematic history: Michael Corleone says hello. Watch his performance below.
RELATED: In Memoriam — The Celebrities We Lost In 2019
In Do the Right Thing, Aiello found himself in a very different setting than the gritty mafia drama of The Godfather: Part II. This big title included its fair share of drama, but also let Aiello and his co-stars explore their acting range a bit more. Even so, his own character brought to light some serious issues that still are very relevant for the times.
Major media icons remember Aiello's impact on the industry and their lives
Goodbye Dear #DannyAiello 💔
Danny was a Great Actor, But a
Genius Comedic Actor.We Laughed so much. Making #Moonstruck ..It was one of the happiest times in my life,& He Was apart of that Happy time.
Goodbye #JohnnyCammareri
💋Loretta

— Cher (@cher) December 13, 2019
Aiello's Moonstruck co-star Cher took to Twitter to express her condolences and remember the actor she worked alongside. As Cher recalls it, she laughed as much as any member of the audience watching Aiello's comedic genius at work.
On Moonstruck, (1987), Aiello portrays Johnny Cammareri, who proposes to Cher's character, Loretta Castorini, before departing on a trip to Sicily. Everything seems fine at first until Johnny introduces his younger brother into the mix. Cher's tweet shows the devoted consideration Loretta just couldn't bring herself to easily feel for Johnny.
His acting career was wide-reaching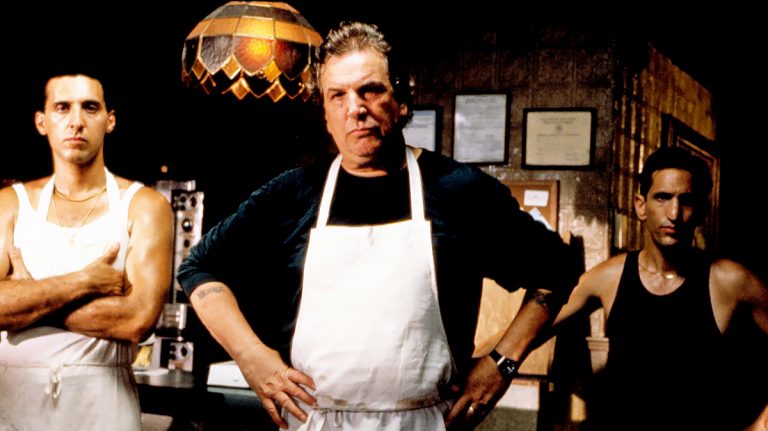 From romantic comedies to crime dramas and everything in between, Danny Aiello has done it all. Not only has he graced the big screen with his keen eye for timing and delivery, but he also acted on stage. Aiello had many stage credits to his name, including Broadway plays such as The House of Blue Leaves, Gemini, and The Floating Light Bulb.
Even with such an impressive resume, Aiello displayed a strong sense of humility early on. He told PEOPLE in 1990, "You know, I've only been in this business 17 years. For actors, that's no time at all. Everything is happening so damn fast. It's like a beautiful dream that never seems to end."
Aiello found success wherever he went
Many of his movies included some other very big stars and brought Aiello some pretty big recognitions. His performance in Do the Right Thing earned him a nomination for an Academy Award for best-supporting actor. There, he worked alongside the likes of Spike Lee, Samuel L. Jackson, Ossie Davis, Ruby Dee, and more. Following his passing, Lee broke the news on his Instagram, mourning the loss of a truly great legend.
This follows his very impressive entry into acting while acting beside Robert De Niro in Bang the Drum Slowly. Though later we got to witness the many genres Aiello was capable of, for the most part we really got to enjoy him as a tough guy New Yorker archetype.