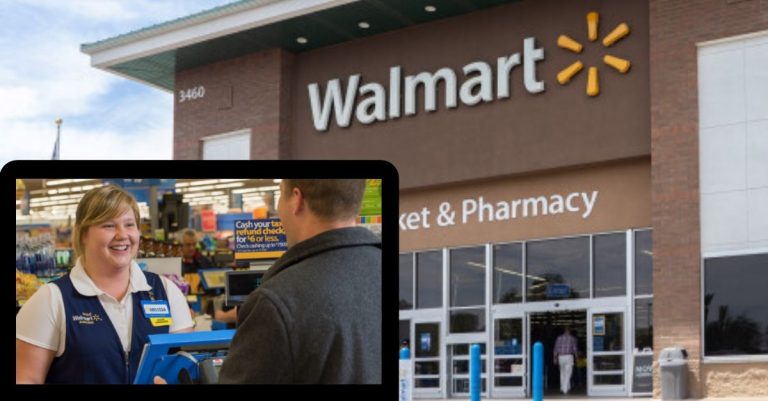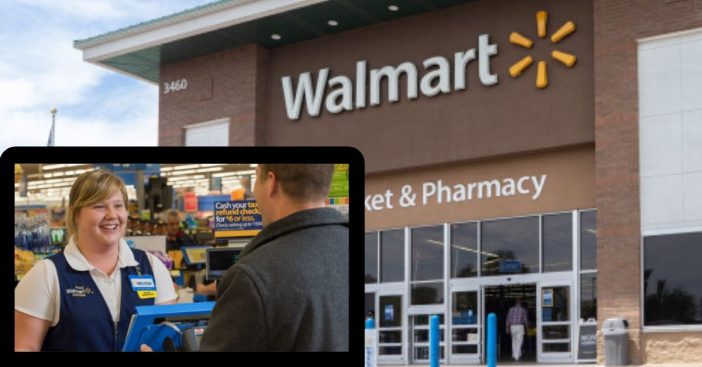 Walmart is now facing a potential boycott after its shoppers found out that the retailer does not pay their employees extra to work on Thanksgiving. Instead of paying them extra, they offer their working employees 10% and 15% discounts that last just two days. A Walmart spokesperson opens up more about the retailer's decision to do this.
"We simplified our paid time-off policies in 2016 to combine vacation, holiday, sick and personal time into one bucket. We did this to give our associates greater flexibility and more choice to use their time off when and how they want to. As part of this change, we no longer pay holiday pay. Associates can now cash out any unused PTO at the end of the year," they say.
Walmart employees are not paid extra on holidays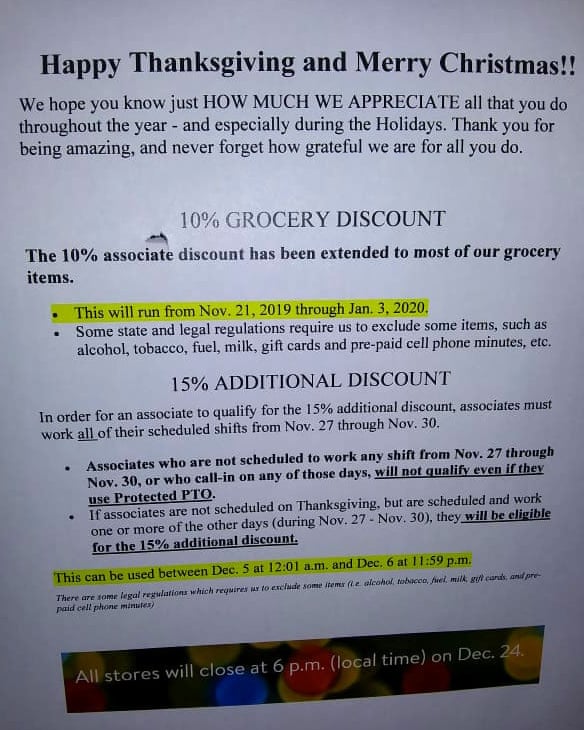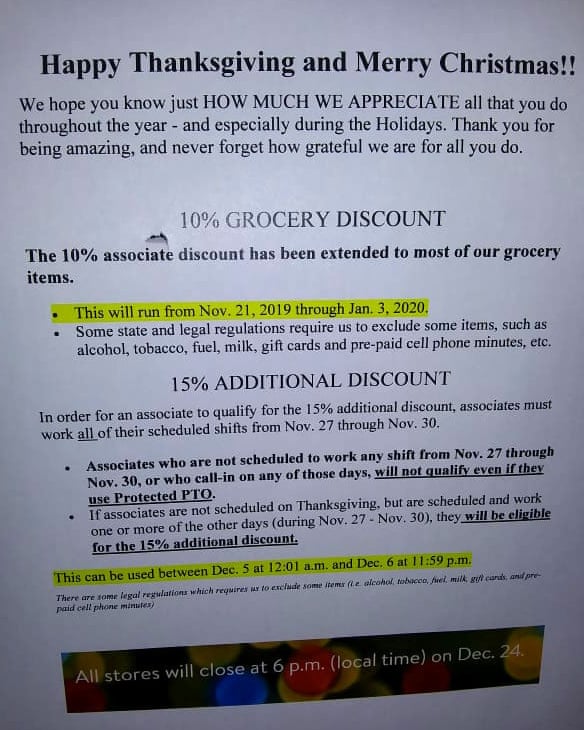 Of course, upon learning of this, shoppers were outraged and took to social media to express their thoughts about it. "Please boycott @Walmart! Instead of paying their employees properly for working on holidays they give them a cheap discount that they have to spend their money at the store to use! This has to be one of the really rotten places to work," one person says.
RELATED: Texas Walmart Bans Woman Who Ate Half A Cake In Store, Then Demanded Half Off The Price
Another says, "Shame on you @Walmart. Taking away Holiday pay from your associates, those driving your bottom line. You should be ashamed of yourselves."
Extra pay is not a requirement by retailers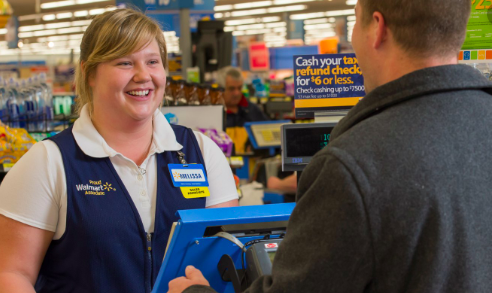 Many retailers across the country often pay their employees time and a half for working on holidays. According to reports, it is not a legal requirement of retailers to pay their employees extra for working holidays. However, some retailers that do this are Target, Macy's, and JCPenney. Walmart would open its doors for the commencement of Black Friday deals at 6 pm on Thanksgiving evening.
It doesn't appear that Walmart has directly responded to the backlash. We're unsure if they will continue the same holiday pay structure for Christmas, but it's very likely.