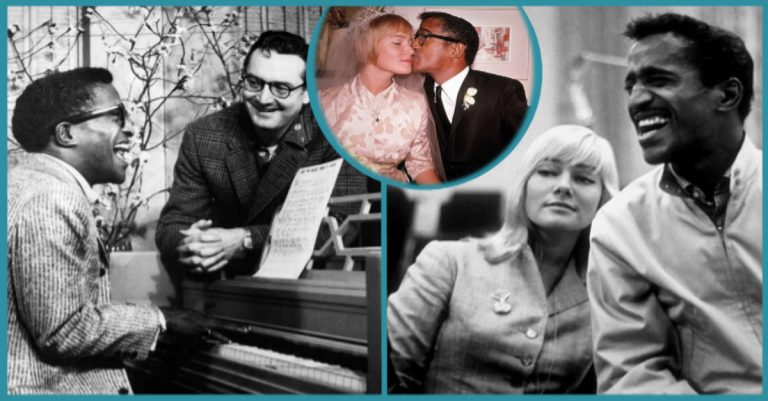 Member of the Rat Pack, Sammy Davis Jr., met his future bride May Britt in 1959. May Britt was fresh off a divorce but that didn't stop the pair from tying their own knot a year later in 1960.
The marriage between the two was more than just a typical wedding. As the pair said 'I do' and solidified their love, Sammy was actually committing a felony in 31 states. Sammy knew the high stakes as he received hate mail prior to the wedding day. However, his love for May would prevail. The photos of the two are a timeless reminder that sometimes the law isn't entirely correct. The love and happiness in the photos, even though the two would eventually divorce 8 years later, proves that sometimes it's best to just follow your heart.
These beautiful photos captured lovely moments of May Britt and Sammy Davis Jr. at their wedding reception at his Hollywood home on November 13, 1960.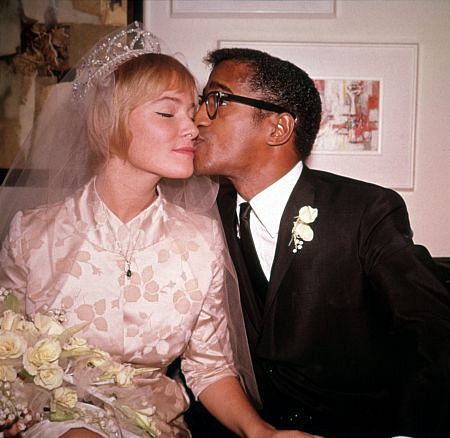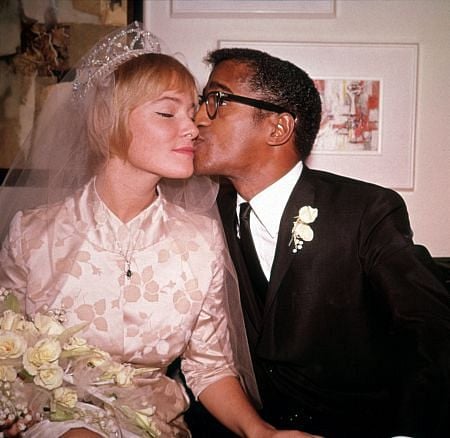 RELATED: Sammy Davis Jr.: "The Candy Man"
May Britt was a Swedish-born white woman which, no doubt, alarmed a lot of people since the year was 1960.
Think of it this way: just a mere five years prior, a 14-year old African-American boy, Emmett Till, was horribly lynched in Mississippi for simply whistling at a white woman. Sammy Davis Jr. was following his heart and not shying away from a host of negative reactions by persons who were reluctant for the much-needed change. We love Sammy Davis Jr. even more for these reasons.
More photos of May Britt and Sammy Davis Jr.'s Wedding Day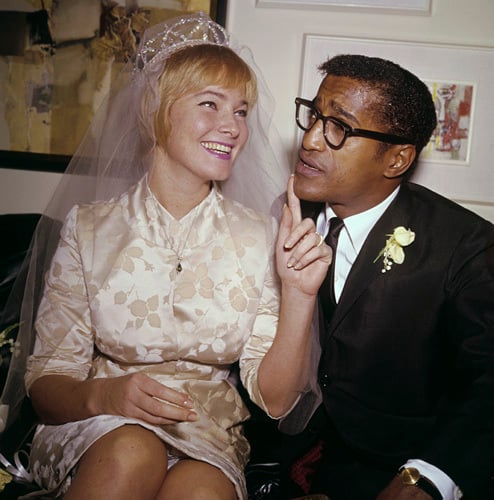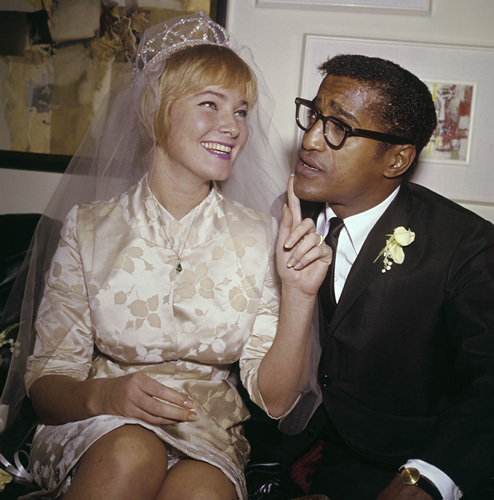 The two had one daughter together named Tracey, and went on to also adopt two sons, Mark and Jeff.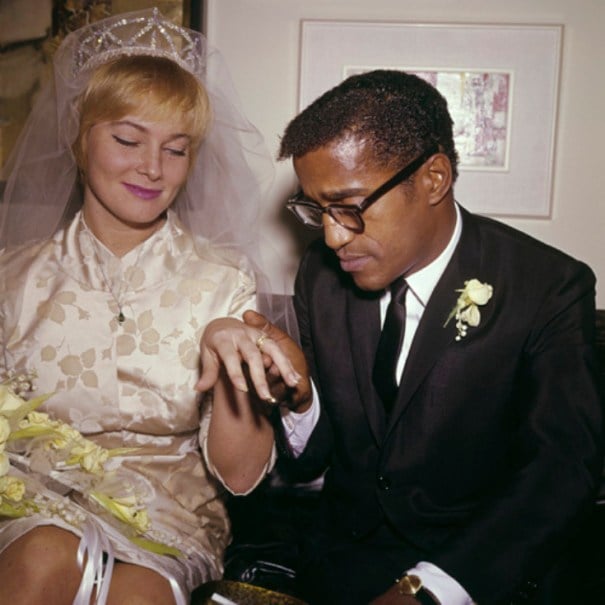 The two's nuptials were seven years ahead of their time. Interracial marriage would not become legal throughout the United States until the 1967 Supreme Court case of Loving v. Virginia.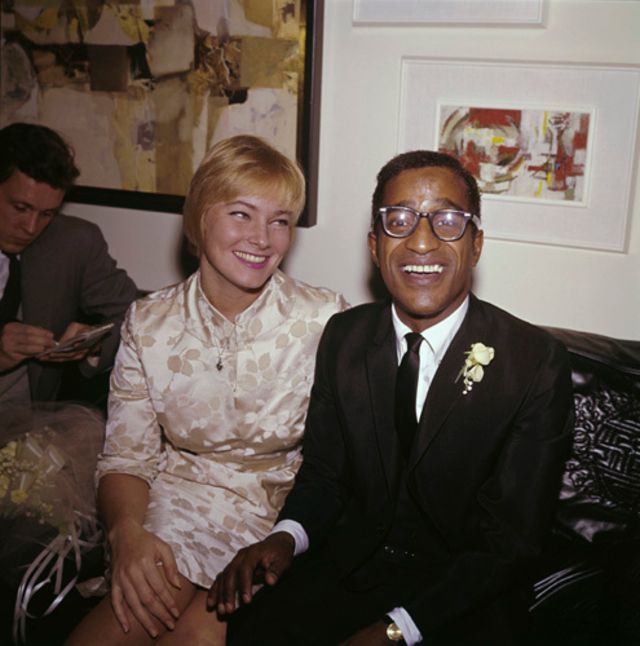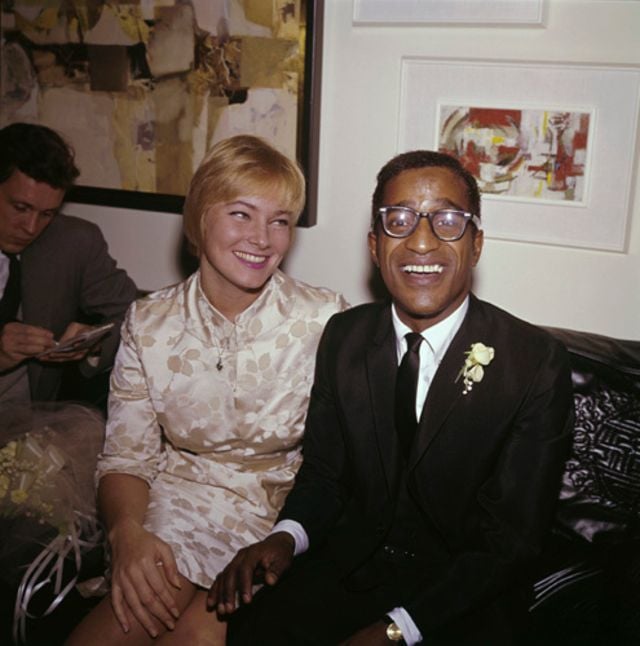 One final shot of the progressive and beautiful wedding of May Britt and Sammy Davis Jr.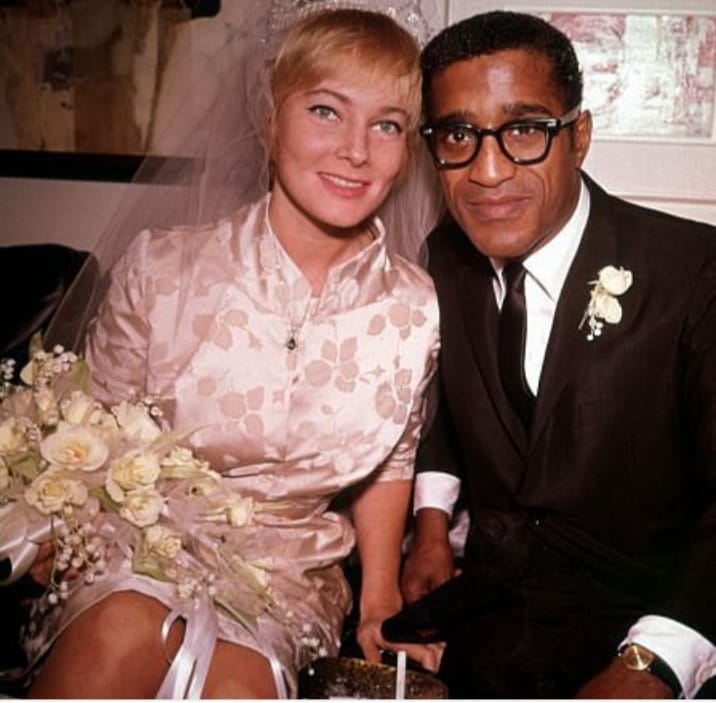 Sadly as we mentioned above, this lovely couple did end up divorcing in 1968 after Davis reportedly had an affair with dancer Lola Falana.
Their daughter, Tracey, would recall: "He was married to his work. He wanted a family. But he didn't know how to prioritize family because work was his passion. I am not saying that he didn't love us, but work was his driving force."
RELATED: The Complicated, Talented Life of Sammy Davis, Jr.