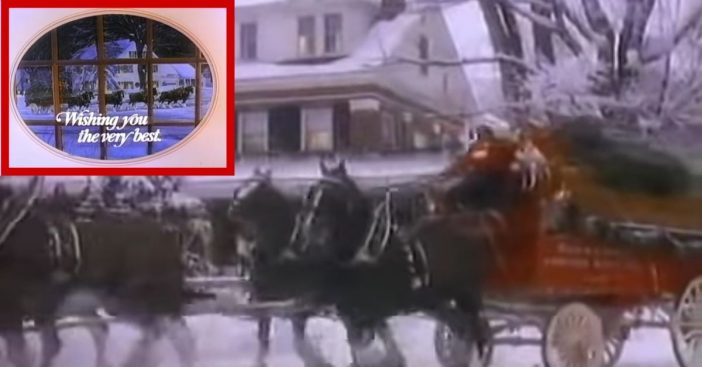 Commercials change their angles throughout the year. If it's Superbowl season, prepare for plenty of advertisements aimed at excited fans. When Valentines Day approaches, expect jewelry vendors to show you how they can help make that special someone feel loved. These timely approaches span decades and transcend industries. As such, we can see a similar strategy employed in the Budweiser Christmas commercial of 1987. Their ad was so impactful that to this day many people recall it with fondness in their hearts.
Marketing and advertising are just as much about psychology as they are about crunching numbers and evaluating statistics. To draw in potential consumers, you need to understand what they want to see and hear. Some study up on persuasive writing to convince consumers that a certain product is just right for them. Others study a certain demographic's needs and present sound research. Others still, such as Budweiser years ago for Christmas, tap into something entirely different yet just as successful.
This Budweiser Christmas commercial touched on the true spirit of Christmas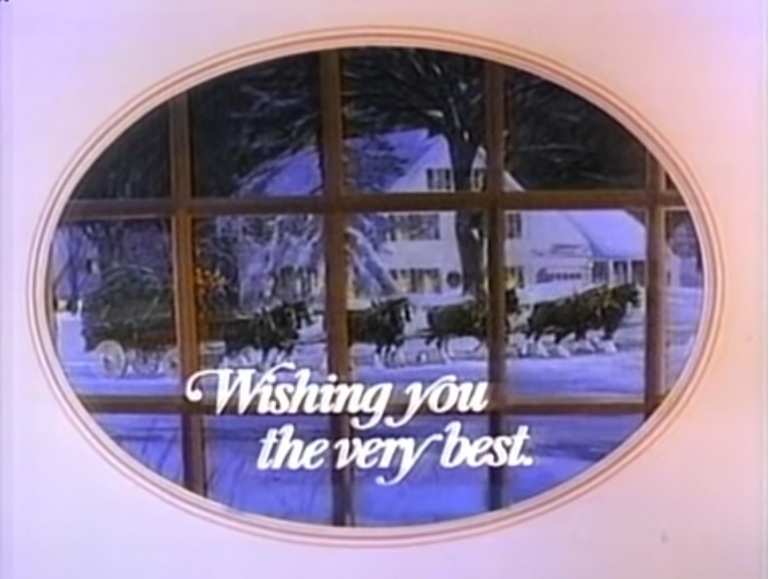 Some people reflect on the holidays and remember rushing to the stores for the latest fad. But others still have yet another memory, one of quieter moments. At its core, Christmas is a time of expressing love for those important to you. It gives us time to break away from life's hectic mayhem and focus on who we hold dear. Freezing winds and chilly snow buffeting against our windows only encourage cuddling close by a fire, huddled against the cold with love as a blanket.
RELATED: All Six 'Brady Bunch' Kids Reuniting For HGTV Christmas Special — With Ree Drummond!
Budweiser took these moments and captured them in a simple but telling clip that showcases all we want Christmas to be: a beautiful occasion to finally breathe and enjoy life and loved ones without stress. No more rushing for holiday shopping and away with fretting over orders. Now is the time to come together and enjoy one another, to do something special, out-of-the-ordinary. Magical.
A clever soundtrack seals the deal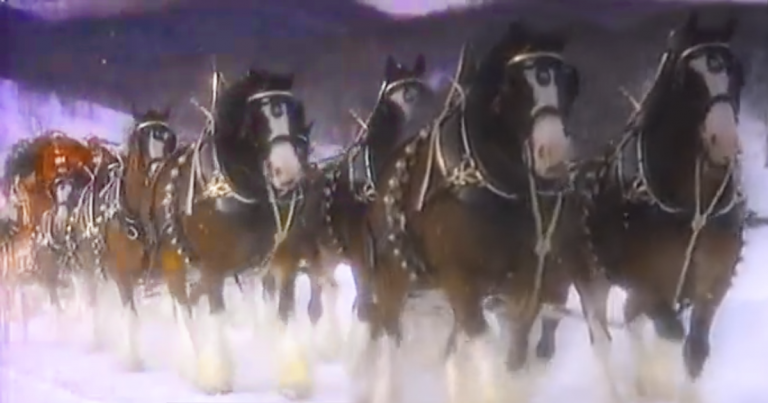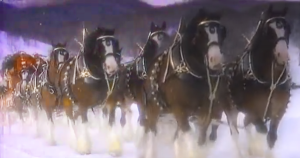 Ultimately, the footage in the Budweiser Christmas commercial itself shrugs off vibrant pageantry and extravagance. It is very simple, showing beautiful, snowy landscapes as viewers follow a sleigh ride with seats bursting with merriness and warmth. Audiences can feel awed by the powerful beauty of the Clydesdale horses trotting through the fluffy whiteness. After, they can sigh contentedly as the sleigh nears a quaint, cozy-looking home that, from the established atmosphere, they know houses a festive Christmas celebration. They get to enter that house as the commercial draws to a close. All throughout this, they are humming along with the music that's played this entire time.
Indeed, they get to really feel like a part of the music, as the score itself is predominantly just humming. When we pause to appreciate Christmas for what it truly is – a simple time to shed all stress and embrace what makes us happy – we understand we don't need more than a catchy tune. Rhythms are enough to make anyone feel festive. Recall the Code of the Elves from Elf: the best way to spread Christmas cheer is singing loud for all to hear. This advertisement does not urge viewers to go out and purchase anything. It does not even list out a whole array of products. They simply engage a viewer's sense of childlike wonder and wish them a very merry Christmas. It's no wonder the commercial has so many views and so many comments reminiscing over how happy it still makes them.