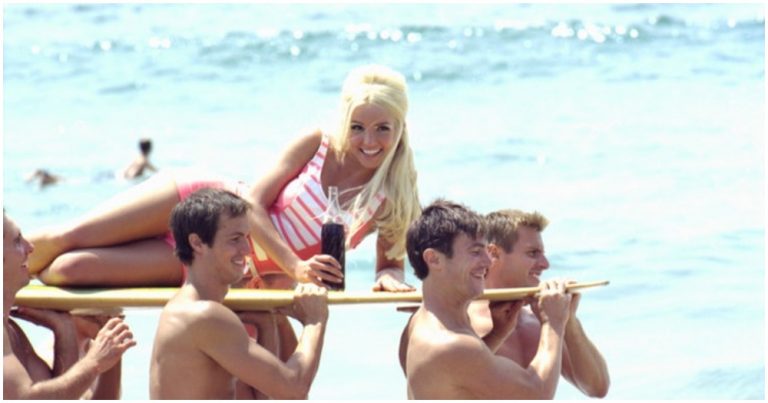 When it comes to Super Bowl commercials, companies don't usually hold back. Once they've dished out the huge money in securing their 30-second ad spot, they also have to invest in producing the commercial that will (hopefully) bring them far more than 30 seconds of fame and fortune. With Super Bowl LIII around the corner, this Sunday, February 3rd we'll take a look at the most expensive Super Bowl commercials ever to air!. Want to check out some of our favorite commercials from the 2019 Super Bowl? Check them out here.
To be frank, our part of the game – the commercials. We put together the top 10 most expensive Super Bowl commercials ever to air! In games over the last year's, companies had to shell at an average of $5.1 million for a half-minute commercial. If that isn't enough to make your stomach turn, factor in that the average Super Bowl commercial costs another $1 million to produce. But through the years, some companies have gone above and beyond, investing obscene amounts of dough (even by Super Bowl LIII standards) in their annual pitch to the masses. Pathetically, research finds that these crazy investments don't necessarily translate into sales. So what were the most expensive super bowl commercials of all time? Take a look… Now if only we could use some of this cash to solve world hunger…
1. Lucasfilm – Solo
According to CNBC: (Lucas Film Commercial)It was watched more than 3 million times online on game day and had the highest digital share of voice at 8.84 percent. It also achieved 64.6 million TV ad impressions, against an estimated ad spend of $7.8 million.cnbc
Note From Editor: Article Updated To Mix In Most Pricy Recent and Classic Super Bowl commercials. After all – we love Nostalgia
2. Chrysler's "Imported from Detroit" (2011) – $12.4 Million
https://youtu.be/SKL254Y_jtc
Here it is – the most expensive Super Bowl commercial of all time! This epic 2-minute ad for the Chrysler 200, features Eminem driving around his hometown of Detroit. It might well have been worth the staggering price tag, not only for Chrysler for but for the 700,000 people who call the city of Detroit home. In Forbes magazine, Rob Siltanen, founder and chief creative officer of ad agency Siltanen & Partners, called the 2011 Super Bowl commercial a "game-changer." Not only have Chrysler's sales improved more than 50% in the years since the commercial was released, but the ad has been credited with re-branding and renewing the city of Detroit and reviving the struggling American auto-industry.
3. Bud Light's "Up for Whatever" (2014) – $12 Million
It's not that hard to imagine how Bud Light was able to rack up such an outrageous price tag for the 2014 super bowl commercial. Even if "regular Joe" Ian Rappaport didn't require a huge paycheck, the 1 minute and 30 seconds as is filled with A-list celebrities, a variety of different locations, elaborate cinematography and more. Bud Light didn't spare a dime when they planned this unforgettable evening of surprises for the unsuspecting Rappaport. From helicopters and llamas to Reggie Watts and Arnold Schwarzenegger, the ad was widely considered one of the best of 2014.
4. Danny Devito Super Bowl Commercial Cost
Here's what SBNation says about this pricey spot: Was this commercial worth the $7.7 million dollars it cost to run it? People love watching Danny DeVito bobbing in the chocolate that will eventually be used to make your M&M's. It was just a theory, but now it's confirmed.
5. Jaguar's "British Villains Rendezvous" (2014) – $8 Million
Leave it to the makers of one of the most expensive cars in the world to create one of the most expensive Super Bowl commercials of all time. They spared nothing in creating this dramatic mini-movie featuring Tom Hiddleston, Sir Ben Kingsley, and Mark Strong. While we usually consider the British refined, the UK-based automaker was totally unrestrained when they approved the budget for this ad. Was it worth it? See for yourself and decide.
6. Kia's "Matrix" (2014) – $8 Million
Creating a parallel reality complete with fireworks, gravitating cars, exploding street lights and Morpheus from the Matrix does not come cheaply. But we're glad the guy in the ad chooses the red key, because this famous 2014 Super Bowl clip was fun to watch and brought us back to that time back in 1999 when we sat in the theater and first saw The Matrix on the big screen.
https://www.youtube.com/watch?v=diPICUxtRdo