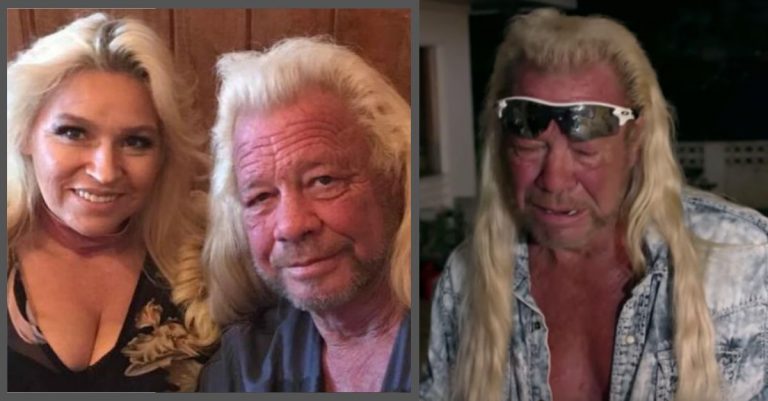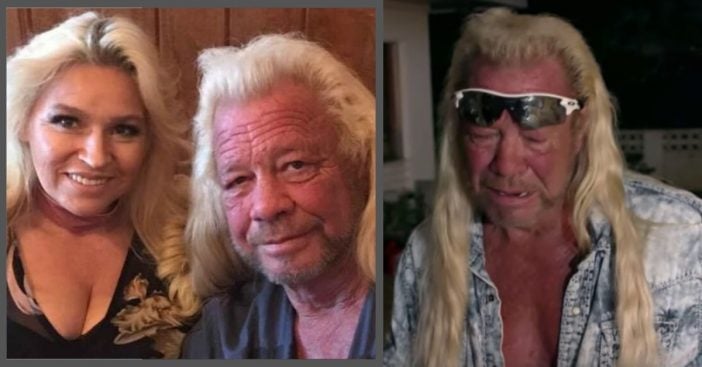 The finale episode of Dog's Most Wanted just aired and it was a lot for the audience to take. In the episode, Dog is completely overcome with grief and sadness at the loss of his wife. So much that he even contemplates committing suicide. "I've only been alone as I showered and I had to run out without a towel, because I can't be alone right now," Dog tells a camera during the final episode.
He continues, "That's when I start thinking about things. And I lay down to take a nap, and I reached over to touch something, and it was the freaking dog. I don't realize yet psychologically that she's gone gone and I'll never, ever see her. I don't realize that."
Dog the Bounty Hunter contemplates suicide in final episode of 'Dog's Most Wanted'
"I just hope that I don't live very much longer without her, because now she made the first step, she's through the gate," Dog adds.  "She paved a way for me. I want to take a g– d— pain pill so bad. I feel like if I did something to myself right now and passed away suicidal and I got to heaven and was like, 'Hi honey,' and would she go, 'You d— a–, why would you do that?' Or would she go, 'Wow, you're here.' I'll be like 'Of course I'm here. You left me. I'm here.' So, am I obligated to do that?"
RELATED: Dr. Oz Reveals Dog The Bounty Hunter's Startling Medical Scans Of His Lungs
Beth was diagnosed with stage 2 throat cancer in 2017. She would lose her long battle with cancer on June 26th at the age of 51. Then, just three months after Beth's death, Dog would be diagnosed with a pulmonary embolism in the heart.
No one knows how to function properly following Beth's death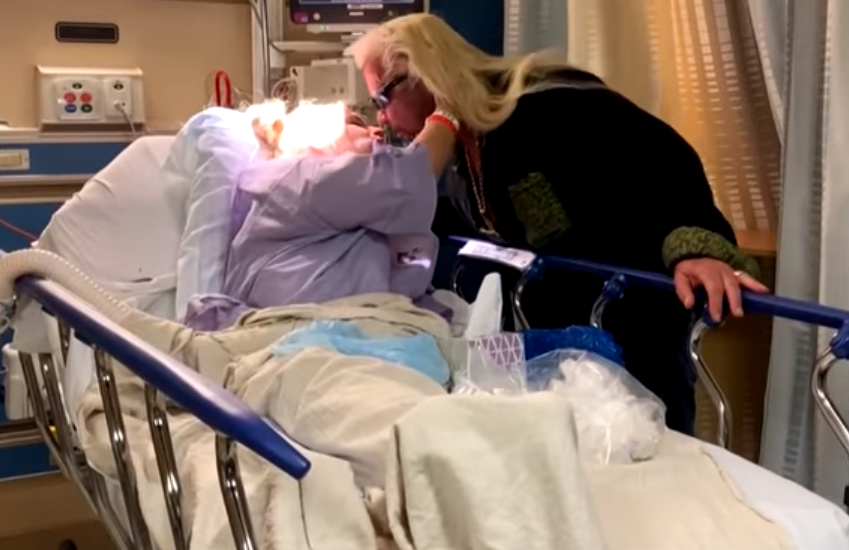 Dog didn't feel that he wanted to go through with treatment for his pulmonary embolism, despite what Dr. Oz had told him. "I hesitated for a minute thinking, I don't want to have to go through this again," Dog says, remembering all the doctors and treatment his late wife had to go through. "I don't want to die right now," he says. Dog adds, "I'm not afraid to die anymore, but I really didn't care for awhile if something would happen. I do care now."
In a home footage clip, we can see his daughters, Lyssa, Bonnie, and Cecily, are just speechless hours after Beth's death. Lyssa says that it feels like it's "not real." Dog responds with the fact that no matter how much you prepare beforehand, nothing can prepare you for the pain of that loss. Watch the promo video for the season finale episode below.