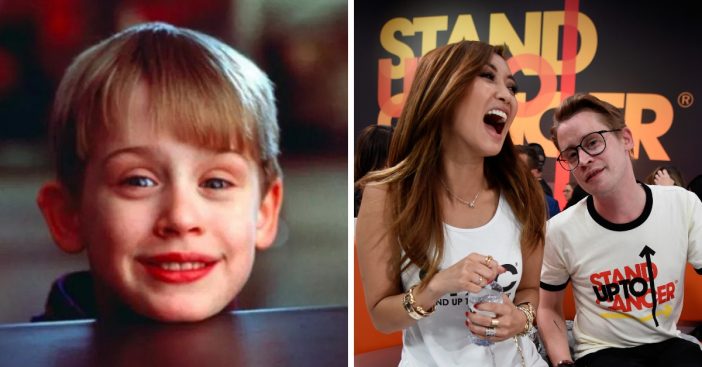 Home Alone star Macaulay Culkin talks about being recognized ten times more during the holidays. The movie Home Alone is generally watched more often during Christmas and stars a young Macaulay as his family forgets him at home during a holiday vacation. Now, Macaulay is 39, but still gets recognized for the iconic film.
For the upcoming holiday season, for instance, he is working on something new. Macaulay designed some new holiday socks with Happy Socks. He designed three new socks and involved his own brand Bunny Ears. All three designs feature bunnies or bunny ears and are mainly green and red.
Macaulay Culkin created some holiday-themed socks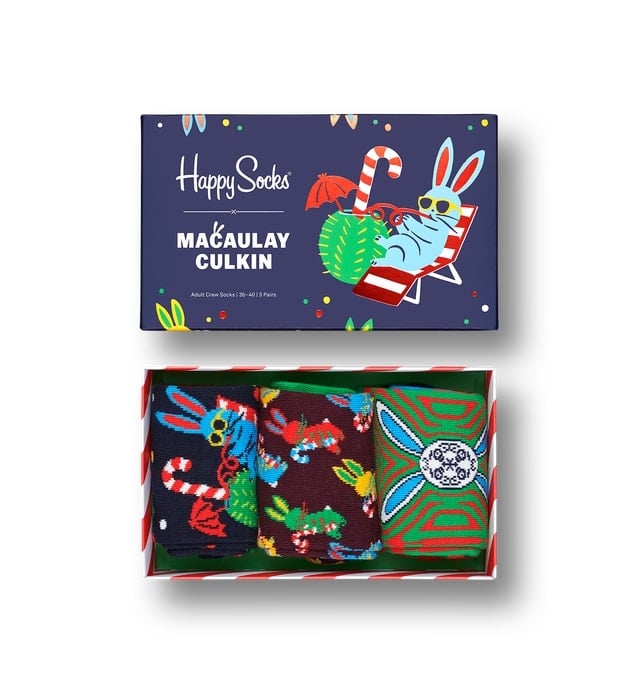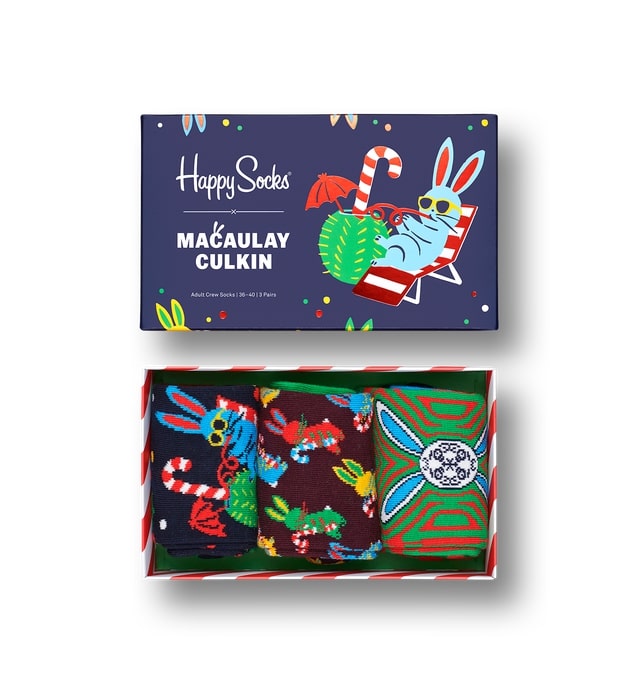 He also spoke out about his Home Alone fame. He said, "Christmas is my time of year. I get recognized 10x more between the months of November and January. I have no idea why. That's easy: Me being on TV every 2 seconds. It's a beautiful curse/a tricky blessing."
RELATED: Macaulay Culkin Responds To The News Of A 'Home Alone' Remake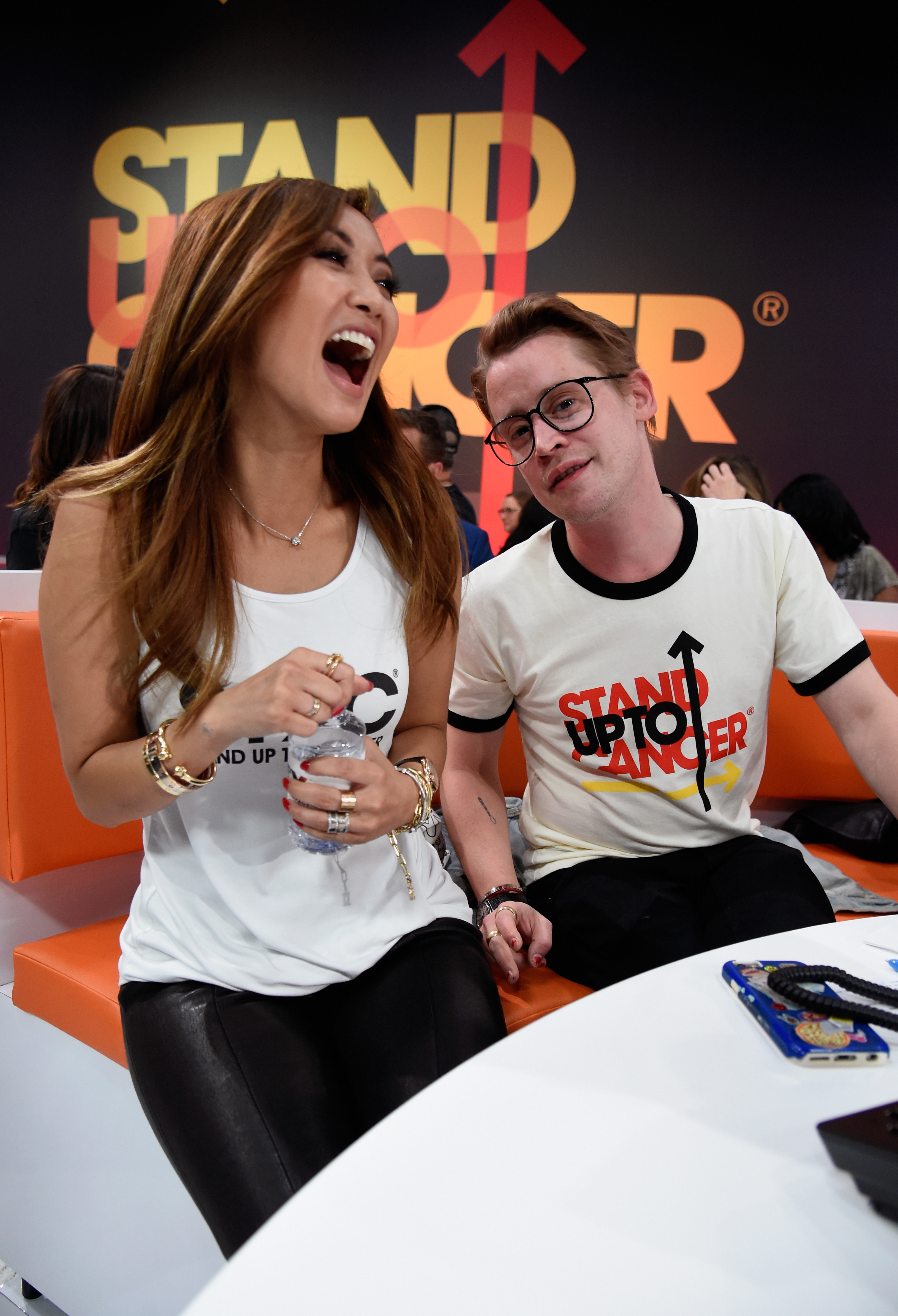 When asked about what he's excited for this Christmas, Macaulay said, "Cats, dogs, bunny rabbits, soft pillows, French champagne, a hot bath, freshly dried laundry, two-ply toilet paper, betta fish, SPF 55 sunblock, Cup O'Noodles and my girlfriend … in that order." Macaulay is currently dating Brenda Song. She is mainly known for being on the Disney Channel.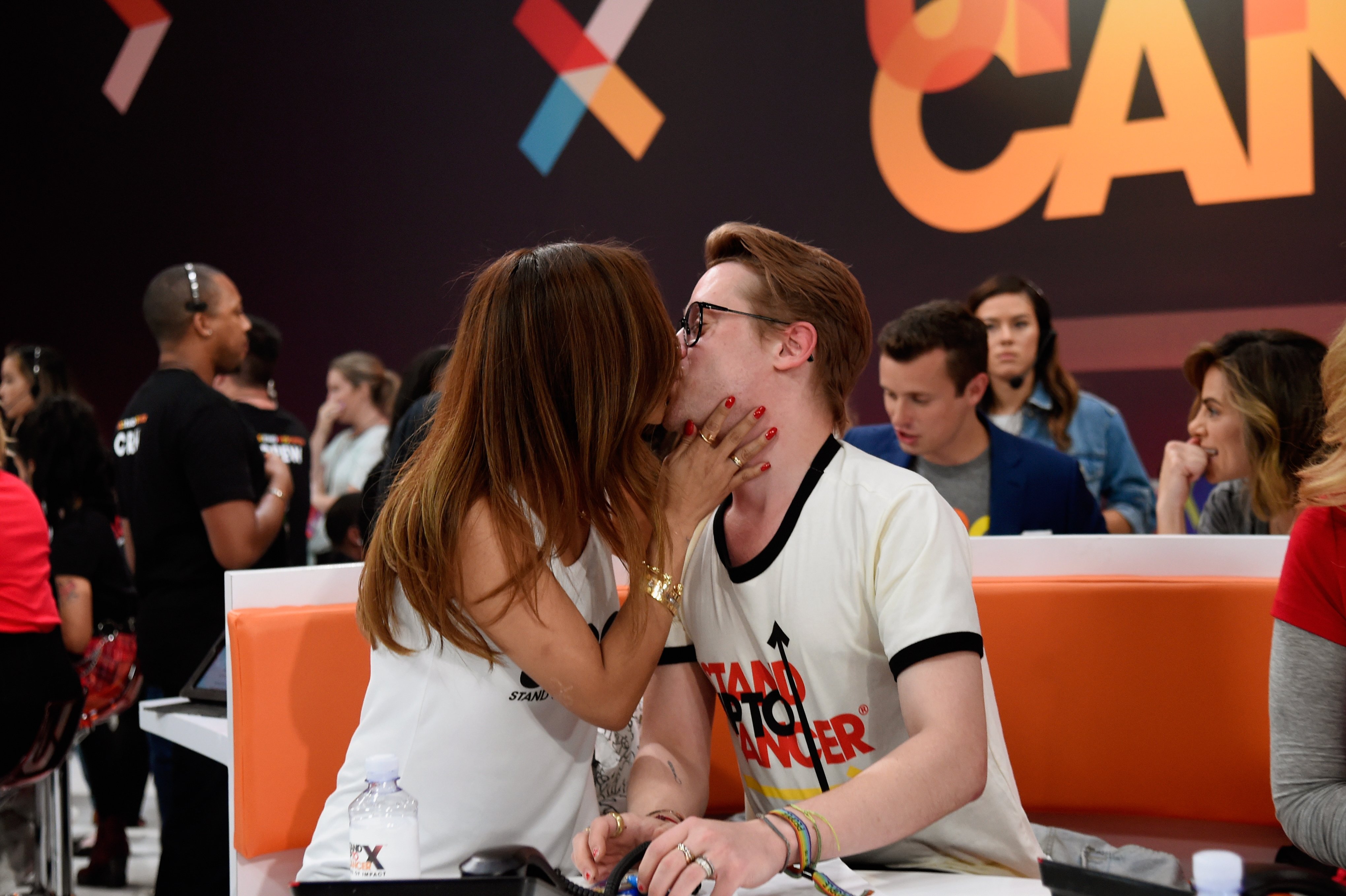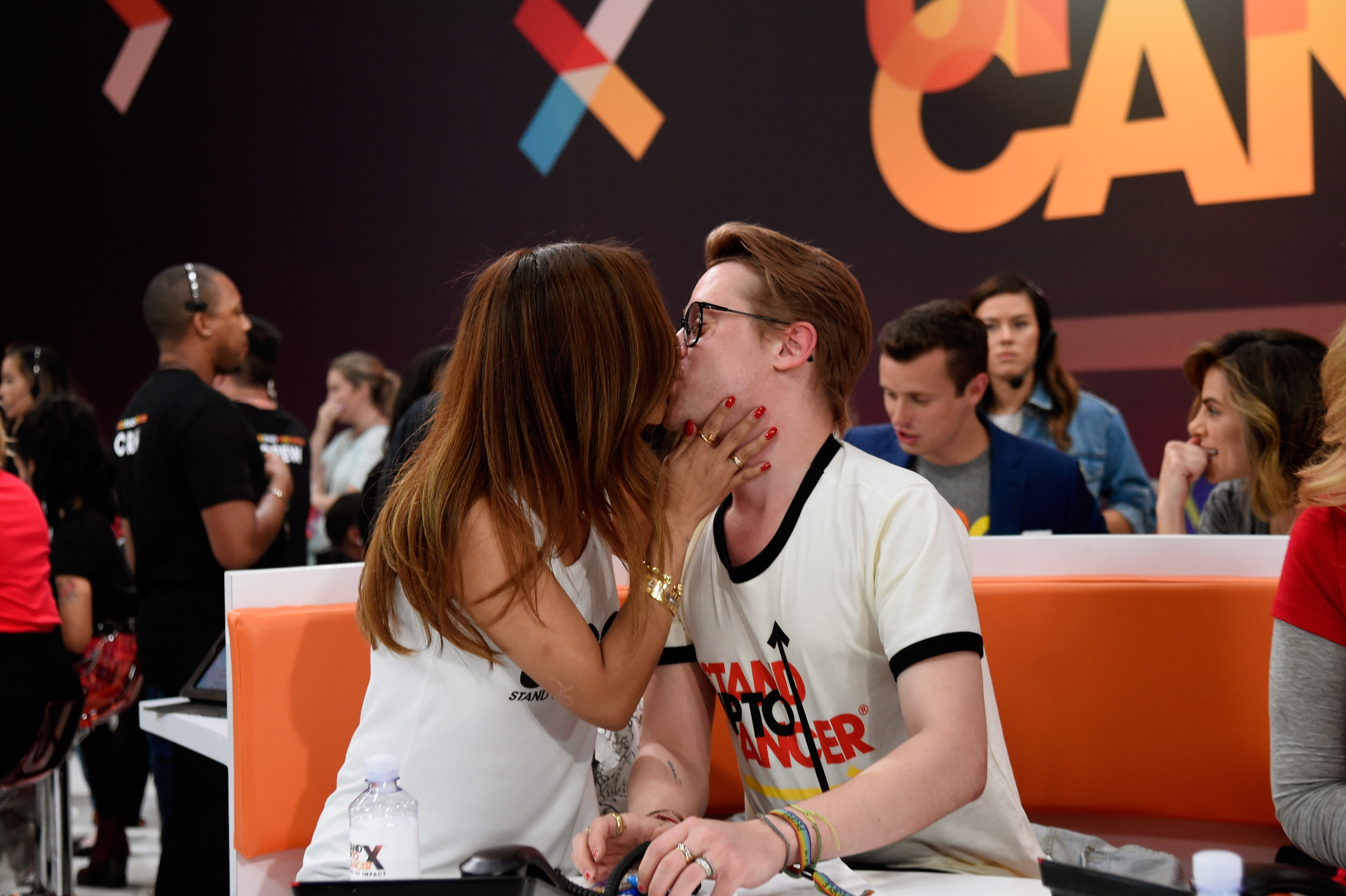 He admitted that he has watched Home Alone with his girlfriend Brenda. For instance, they were flipping through the channels and saw the movie was on. He asked her, "You wanna watch Home Alone with Macaulay Culkin, don't you?" Of course, she agreed! Who wouldn't?
He also said he has embraced the movie and often mutters the lines under his breath. He seems so funny! Now, excuse me while I go turn on Home Alone…
Check out the commercial for Happy Socks with Macaulay Culkin below. If you're interested in purchasing the set of socks that Macaulay designed, click here.
Here at DoYouRemember? we ensure our readers are delivered the best content and products. If you make a purchase through one of our links, we may earn an affiliate commission.