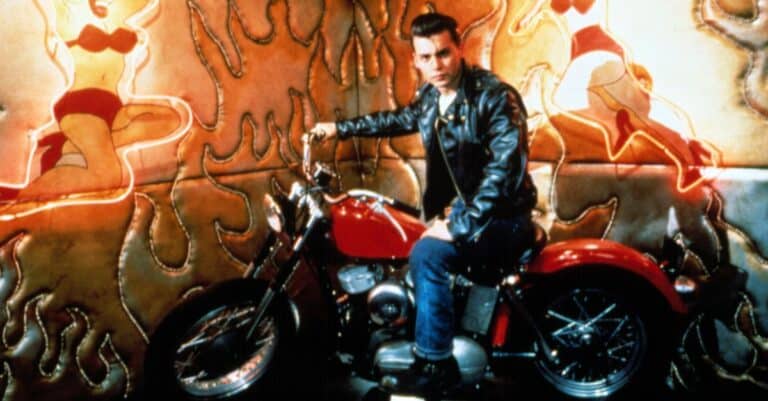 1990's Cry-Baby had it all: music. humor, teenage rebellion, romance, and a sweet ride. That very same motorcycle from the film received a lot of exciting coverage recently when it went up for auction. But all that buildup actually concluded with no big sale, contrary to what had been anticipated. Johnny Depp famously rode the 1955 Harley-Davidson Model K as the teen rebel "Cry-Baby" Wade Walker.
Upon its initial release, the film was a box office flop. That might have accounted for the bike's failure to sell, but the movie later became a cult classic with a Broadway musical adaptation that was nominated for not one, not two, but four Tony Awards. So, what happened?
Johnny Depp's motorcycle from 'Cry-Baby' does not sell at auction
Johnny Depp 'Cry-Baby' Harley Davidson motorcycle up for sale. https://t.co/GHM5dTmjAx

— TMZ (@TMZ) June 12, 2022
Both Depp and a related piece of movie memorabilia have been at the center of a lot of press coverage lately. It had been expected that the national spotlight placed on the Depp vs. Amber Heard defamation trial would fuel interest in securing the iconic Cry-Baby motorcycle, and the interest was certainly there, with plenty of chatter in the press and among film fans. So much so that it was expected to net $500,000 to $750,000 at auction.
In practice, bidding started through GWS Auctions at $250,000, with bid increments set at $25,000. Looking at the GWS Auctions site now, that increment is marked as $5,000. Under the Current Bid category is listed the price $0.00.
Ride along with the motorcycle from 'Cry-Baby'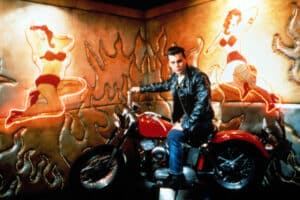 Josh Spring, who worked as Best Boy Electric for the movie, acquired the bike after filming ended. It was obtained directly from picture car coordinator Frank Tamburo. It went to a museum in Branson, Missouri, and was displayed at the Philadelphia Auto Show. Though multiple bikes were used, including a different one for a big, fiery stunt, this particular motorcycle is the one used in the heroic close-up shots throughout Cry-Baby.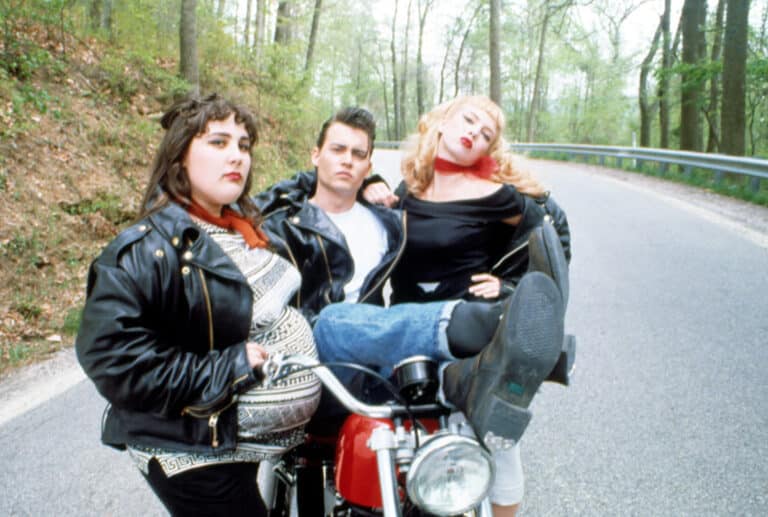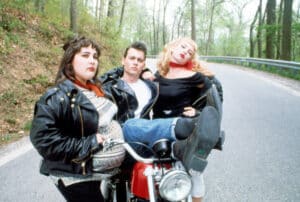 For anyone who might be interested in the future, collectors can feel assured the bike comes with a lot of guarantees of integrity. For one thing, it has a letter of authenticity verifying it is the motorcycle used in Cry-Baby. The auction house also says just about all parts are the same; there was a chain guard added for safety, and the tachymeter was switched out to a speedometer. Though, the auction house does note it's unclear how ready the bike would be for the roads since it has been on display in various locations.
Did you expect this piece of movie merchandise to sell?