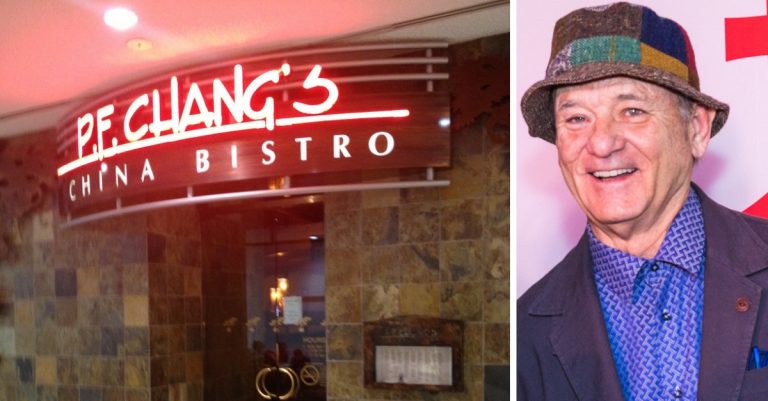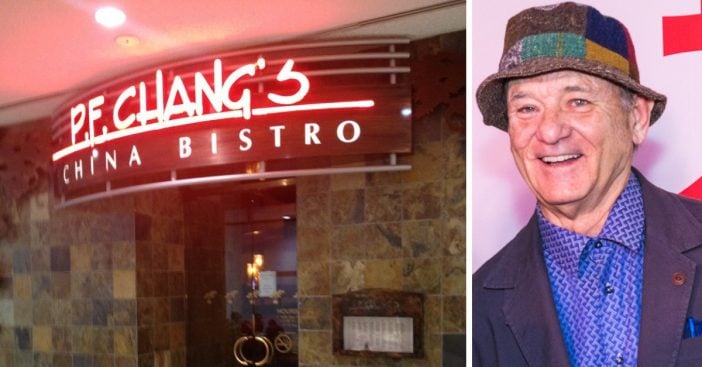 Bill Murray continues to delight us. He was recently on Amy Schumer's podcast and revealed that he actually applied for a job at P.F. Chang's at the Atlanta Airport! Amy asked what job he would like to have if he couldn't be an actor. In an interesting twist, he said P.F. Chang's.
According to CNN, he said, "I did fill out an application at P.F. Chang's at the Atlanta airport because I think that's one of the great places." Amy, naturally, seemed shocked and asked what job he wanted there. He said any job would be fine because they seem like they have a lot of fun! It sure would be fun to work there if Bill was your co-worker.
P.F. Chang's said that Bill Murray is officially hired
Bill, you're hired! When can you start? #billmurray https://t.co/1VOAbguvsO

— P.F. Chang's (@PFChangs) October 29, 2019
P.F. Chang's heard Bill's request and said he is hired! P.F. Chang's tweeted, "Bill, you're hired! When can you start?" How funny is that? On Amy's podcast, Bill also opened up about his favorite show on television right now. He admits that he watches Family Feud most often.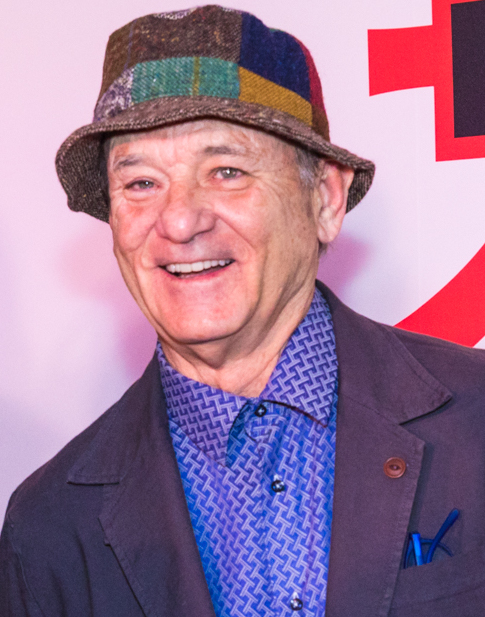 Bill said, "I'm going to give you my little secret — I record it. I can come home and I have recorded 61 episodes of 'Family Feud,' because it's on all day long. It's on all day long and by law, it has to be on all day long. But then, what I do is I take the time to fast forward in each episode all the way to Fast Money. Cause that to me is the excitement part of the show. I skip the early rounds because I don't always respect their tactics."
Bill shares some memories from 'Saturday Night Live'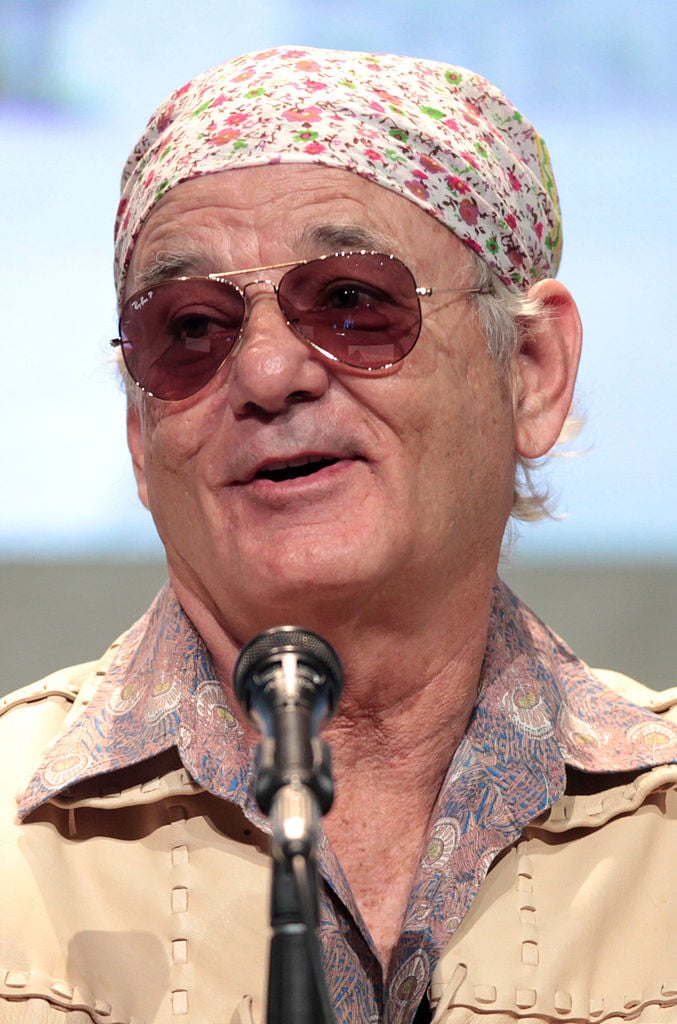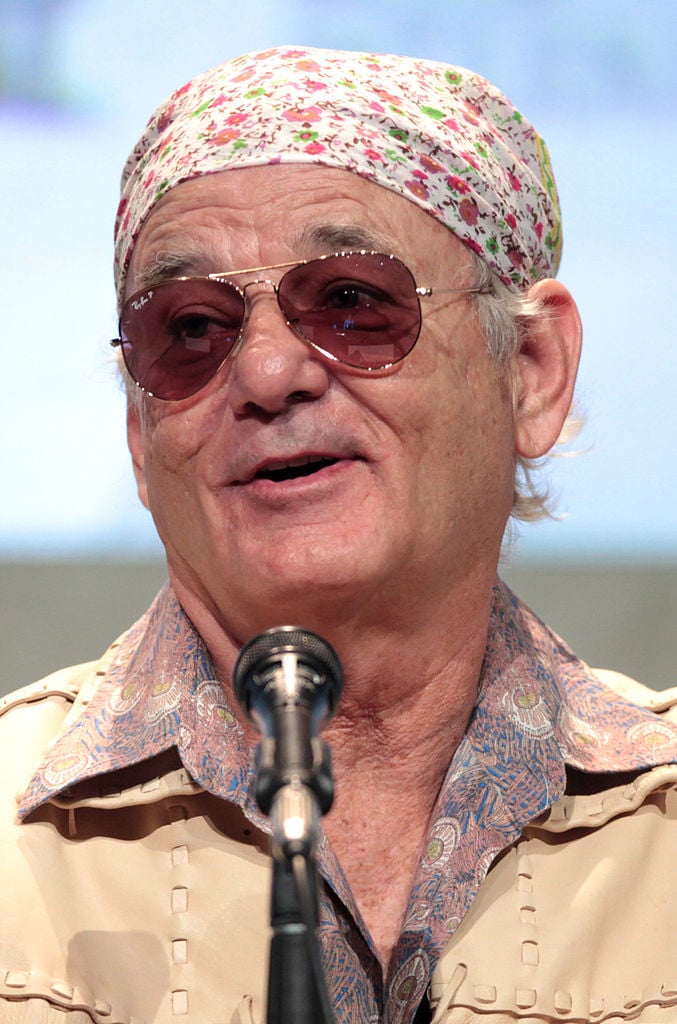 Later in the interview, Amy and Bill discovered an interesting thing in common. Amy's family once owned Schumer's Liquor in New York City and Bill realized he went there often. He said, "I'm not kidding you. And they delivered four bottles of champagne to my office at 'Saturday Night' every single week of the show."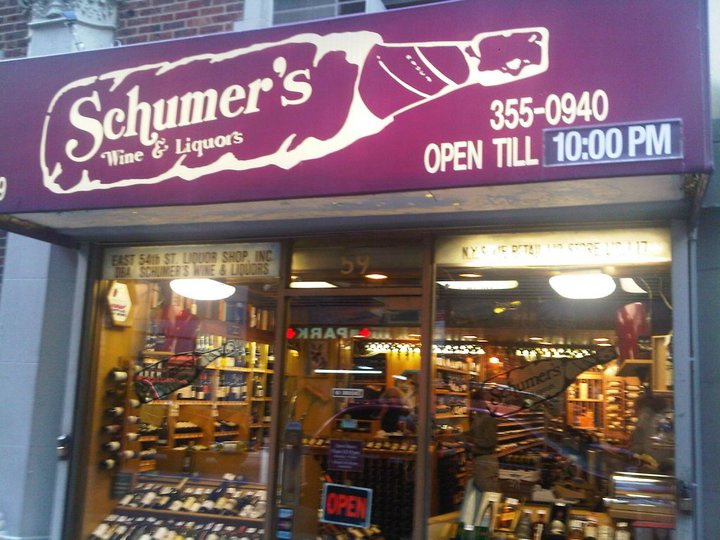 He continued, "And I would go right there right after the show, I'd go up there and all my guests would come in. We would listen to the Spinners, order a couple of drinks and then we'd go to the party. We'd finish off the four bottles, then we'd go to the party."
Enjoy some of our favorite sketches from that original SNL Cast!