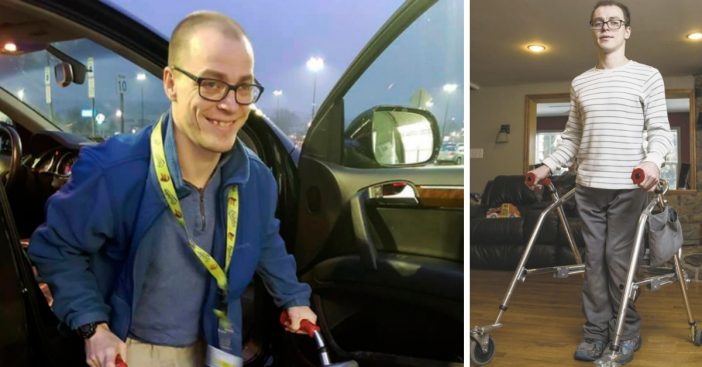 A man with cerebral palsy is now fearing he may lose his job as a greeter at Walmart due to his job description changing. He will be required to agree to a new set of physical demands he's not capable of due to his medical condition and he is beyond devastated.
His sister, Amber Piermattei, spoke on behalf of the man named Adam Catlin, and how much he values his job at the retail giant. "Walmart is his heart… His job is his driving force in life." He has been working at this Walmart location for 10 years.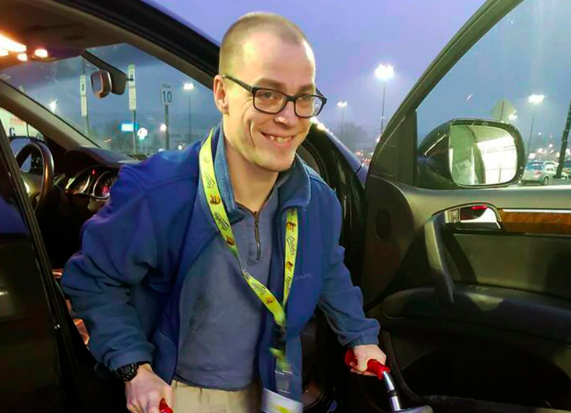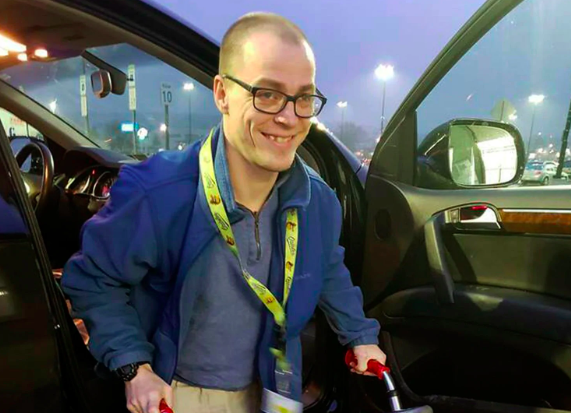 The details of Catlin's job description that has put his position in jeopardy consist of "people greeters" soon becoming "customer hosts." This means that he will be forced to stand for the entire duration of his 8-hour shift and lifting up to 25 lbs. Catlin's cerebral palsy makes both of those things impossible, as it affects his strength and range of motion.
"I can't lift 25 pounds and hang on to a walker. I need to be able to walk," Catlin explained.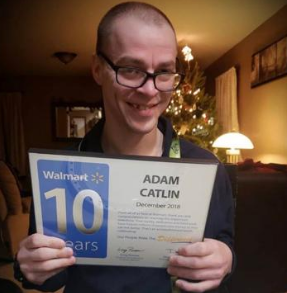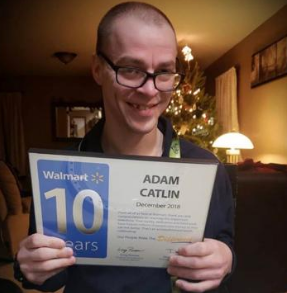 Not only does Catlin absolutely love working at Walmart, but his community loves him being there, too. "He's just a real good kid with a good attitude, and everyone enjoys seeing him," said one of Walmart's loyal customers, Stacie Camp.
"If you're having a bad day, you go in there. He makes your day," says shopper Shannon Walter, "We go in every week, and I look forward to seeing him."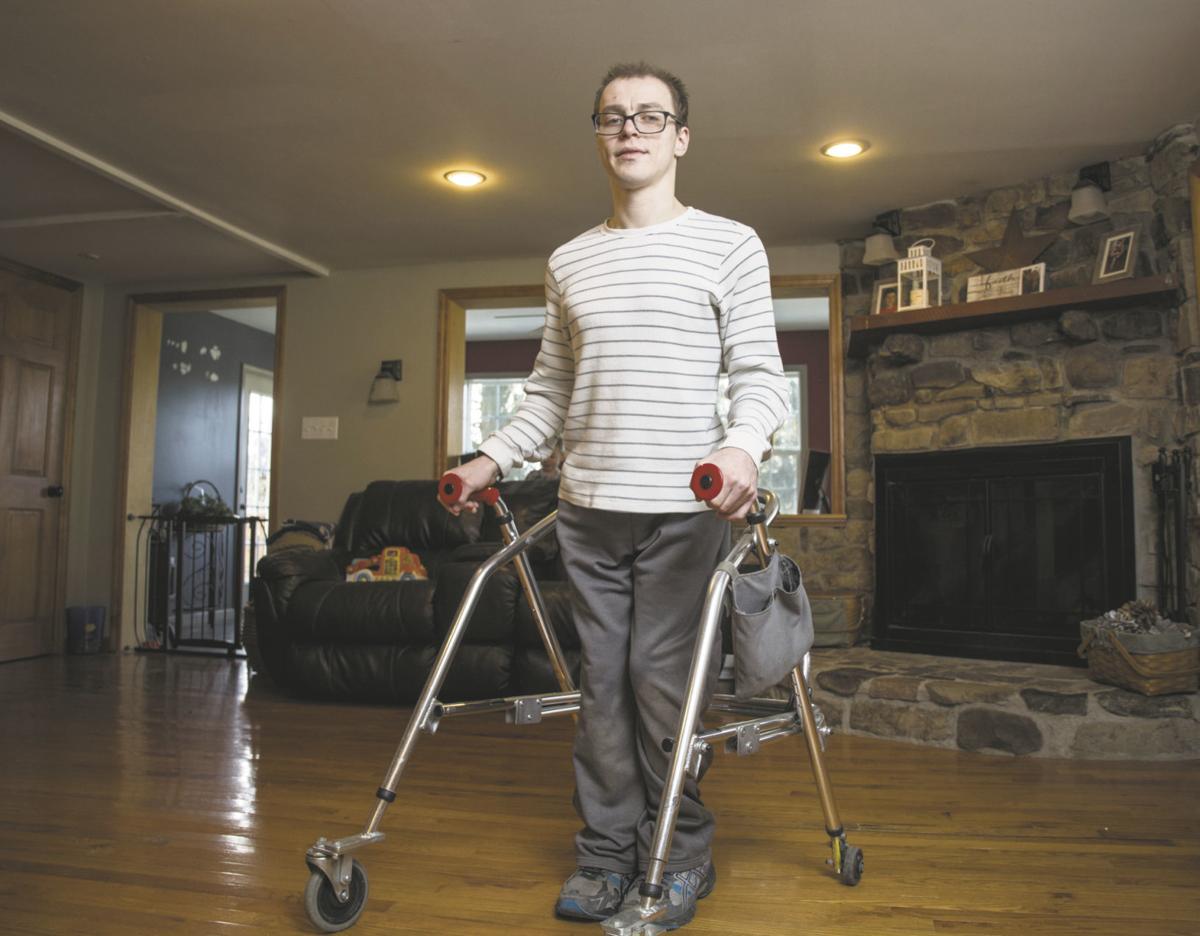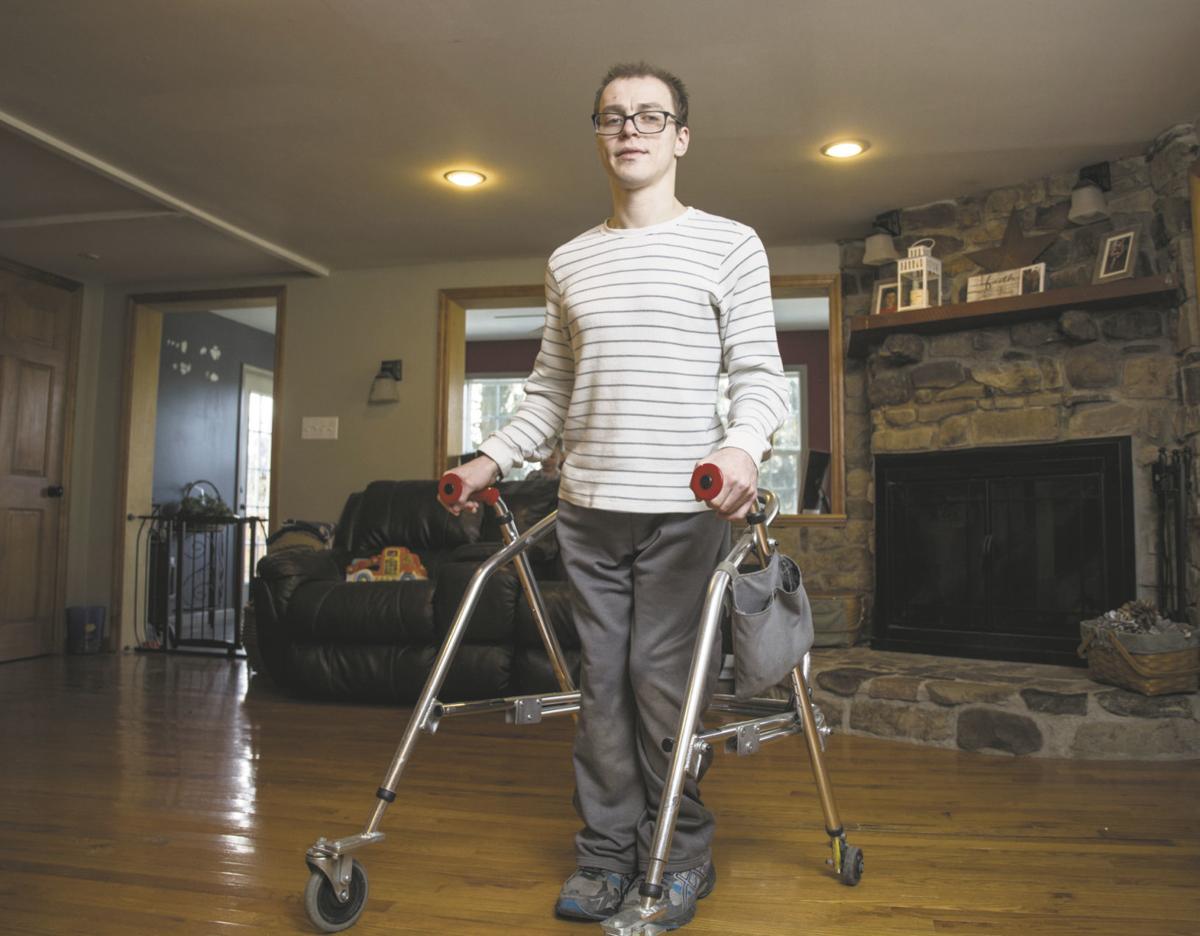 In light of this distressing news, Catlin's mother, Holly, posted about the situation to her Facebook page. "He has the "option" to reapply for this "newly detailed" position,( which is now called a host) but, he must be able to perform those tasks, or he can find another job within the store that he can do," she explains, but is not thrilled with this answer.
"Due to his disability, he has always had the option to stay home and collect SSI. However, Adam has such a strong desire to work and support himself. He even wanted to go to work rather than the hospital the morning of his heart attack. I am sad and I am sickened to see what a huge blow this is to him."
https://www.facebook.com/photo.php?fbid=10213124904774376&set=a.1183787271974&type=3&theater
Since Holly's post that has gone viral, many have demanded that the company reconsider these new job requirements. Walmart heard these pleas and a spokesperson released a statement on the situation and complaints.
"More than two years ago we started a program in more than 1,000 stores using customer hosts to staff entrances. Customer Hosts give customers a welcome as they enter our stores and keep the front clean, safe and secure.
Over the last two years we've continued to expand this program and introduce more customer host roles in our stores, adding more responsibility and pay to the traditional People Greeter role.
We're committed to always providing our customers with a positive and safe shopping experience, and we know there isn't a one-size-fits-all solution to staffing our entrances and serving customers. We look at the data from each store individually to structure the appropriate door coverage.
As we have done in other locations where we've added Customer Hosts, our management team will continue to support our associates as they consider other open positions in the store and those in nearby locations."
https://www.facebook.com/photo.php?fbid=10213137610892021&set=a.1183787271974&type=3&theater
What do you think about Walmart's decision to change Catlin's job description? Be sure to SHARE this article in support of Catlin and his family!