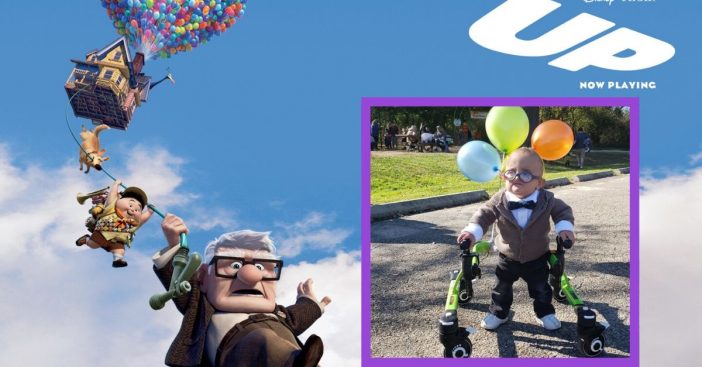 Pixar drew tears from audiences everywhere in 2009 when it released Up. The movie follows the elderly widower Carl Fredricksen and his upbeat young companion named Russell. The movie's introduction is one of the most emotional Pixar has produced, and that's saying something. But it took less than 10 minutes to have all viewers dabbing at their eyes and blowing their noses. Emotions ran high in such a powerful example of storytelling at its finest. Since then, every part of the movie has become immortalized in various ways. One boy is showing off an Up costume that exemplifies how iconic the movie is.
Pixar has long mastered the art of designing memorable characters for their movies. The heroes of The Incredibles, for example, all look like something you might see in a cartoon, brought to the 3D world. They brought this strength to their character designing for Up. Carl is a short, boxy man with a formal attire no matter the occasion, and often has a trusty walker nearby. Russell wears a boy scout outfit anyone can easily recognize, coupled with his own sort, adorable frame. Even their canine companion stands out in an industry where animated animals can easily look like strange, reimagined, lesser monsters. These creative designs left a lot of room open for some equally creative costumes, and one young boy took full advantage of that.
Good characters let us see ourselves as the heroes we are
Fairytales instill the dream to be a renowned hero of a big adventure. They present the idea of some grand other, an event or quest or place far bigger than ourselves that we happen to get to be a part of. They provide breaks from the monotony or pains of everyday life. Everyone wants to see themselves as that special someone pulled aside to do big things. And that is exactly what young Brantley Morse experienced through Pixar's 2009 hit and his own Up costume.
Brantley has cerebral palsy, a condition that affects muscles and motor skills, according to Mayo Clinic. In addition, Brantley has lung and kidney disease and gastroparesis, which prevents his stomach from properly emptying itself. Born at only 24 weeks, Brantley – much like Carl and his high-flying dreams – has been "has been beating the odds" ever since.
Simple traditions often mean the most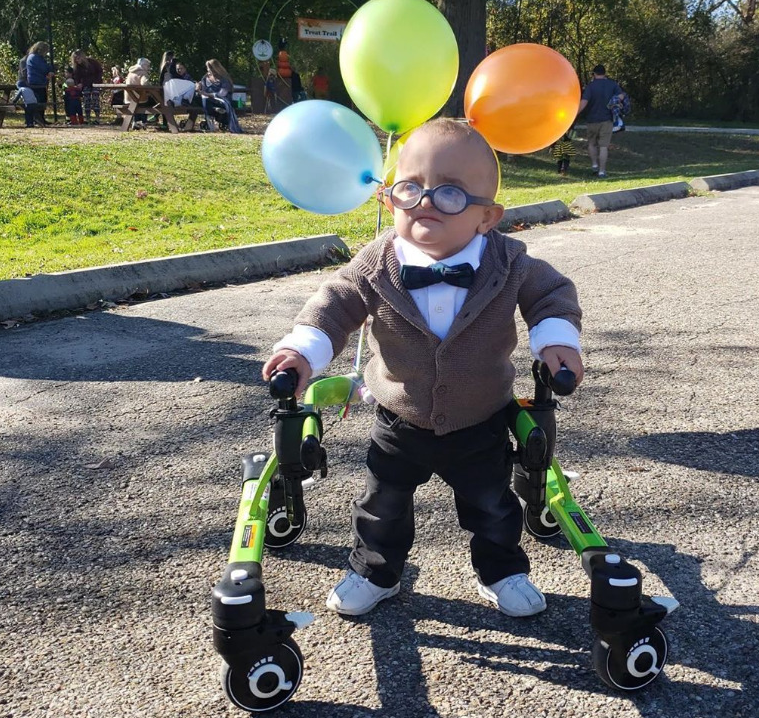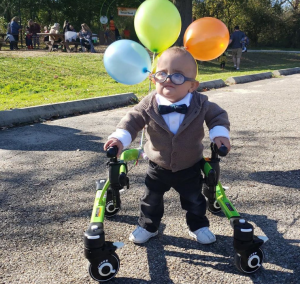 To some, it may be just another fall festival. But this year marked the first time Brantley got to go out in a Halloween costume. He chose well! His own medical equipment parallels the use of Carl's walker, allowing both heroes to pursue their dreams. This decision was very deliberate, as Brantley's mother, Brittany, wanted "to show the world that Brantley is making the absolute best out of his disabilities."
At only two years of age, Brantley has already had 10 surgeries. His mother informs his many supporters, "It's so much more than JUST a Halloween costume — it's the constant battles this little man, and our entire family face on a daily basis. It's spreading POSITIVITY and HAPPINESS even when things are hard. And it's helping others whether you are supporting them emotionally, educating them, or just lending a piece of advice." One thing is certain: even without an Up costume, Brantley is already a hero to many.