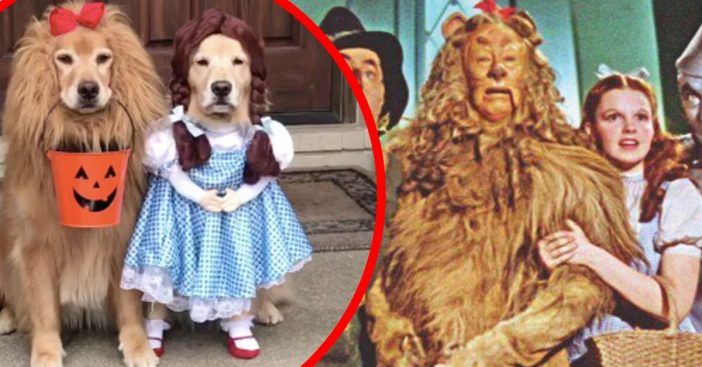 It's Halloween, so that means we all need to get our costumes in check ASAP! These golden retriever dogs already have theirs and they're so adorable. A bunch of them dressed up as characters from The Wizard of Oz and it's safe to say, they won the Halloween costume contest this year.
Golden retrievers Teddy, Harper, and Sophie can be seen on the Instagram page @hoosierfavoritegoldens strutting their stuff in their Halloween costumes. The page already has nearly 1 million followers and we can't blame them all for following this page. These dogs are too cute!
These Golden Retrievers look so cute!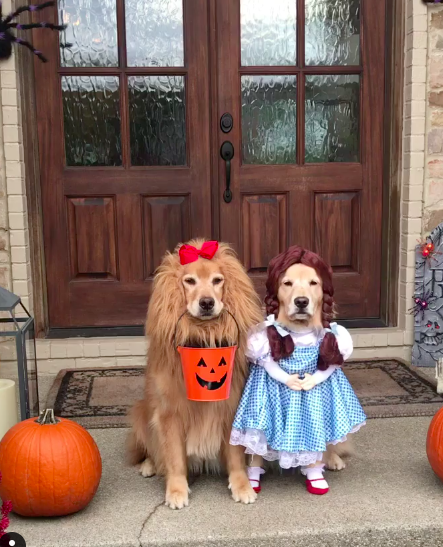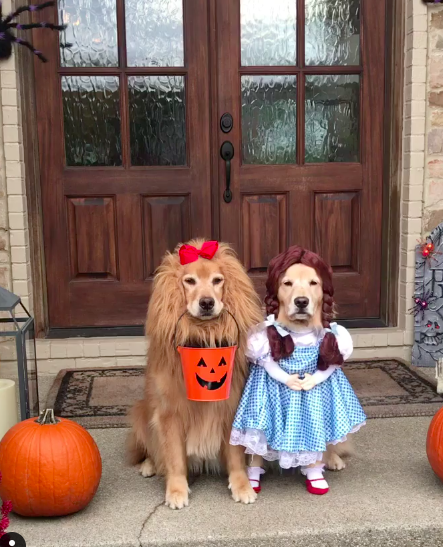 In the video, we see two of the three doggies. One of them dresses as Dorothy and the other dresses as the Cowardly Lion with an orange trick-or-treat bag. The dog who is Dorothy has the full wig and Ruby red slippers, too! They look absolutely adorable and are posed perfectly for the video and don't move a muscle.
"It's the first day of October and you know what that means…Halloween's coming!!! I've always been one of those crazy moms who gets super excited about coordinating Halloween costumes. But now that my kids are 21 and 23 I've had to resort to including the dogs in the festivities now haha. They're such good sports. These costumes from a couple years ago were my favorite to coordinate.😍" the Instagram post says in the caption.
They wear other costumes, too!
These dogs seem to be born naturals at dressing up in costumes. The above photo shows two of them dressed up! One is Bob Ross, and the other dressed up as his "happy little tree." Sound familiar to all our Bob Ross lovers out there? "Look around. Look at what we have. Beauty is everywhere-you only have to look to see it.~Bob Ross
2 more weeks until Halloween and these two can't wait! #dogrossandhishappylittletree" is in the caption area!
The owners behind the pups call them "such good sports." They have clearly created a fan following that so many people are excited to be a part of. We can't wait to see their official Halloween costumes the day of!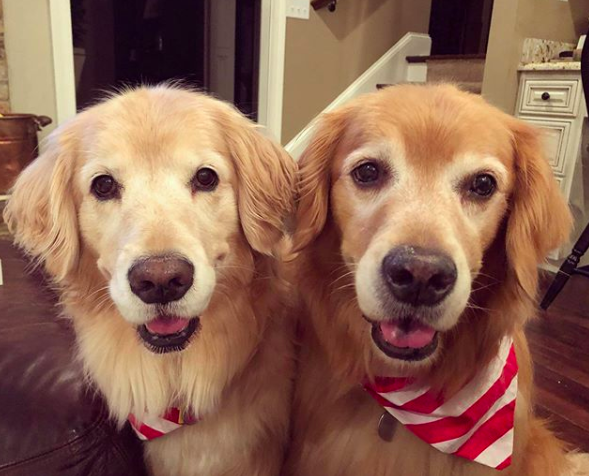 Watch the video of these adorable pups below in their Wizard of Oz costumes!
https://www.instagram.com/p/B3FmXFugWyY/