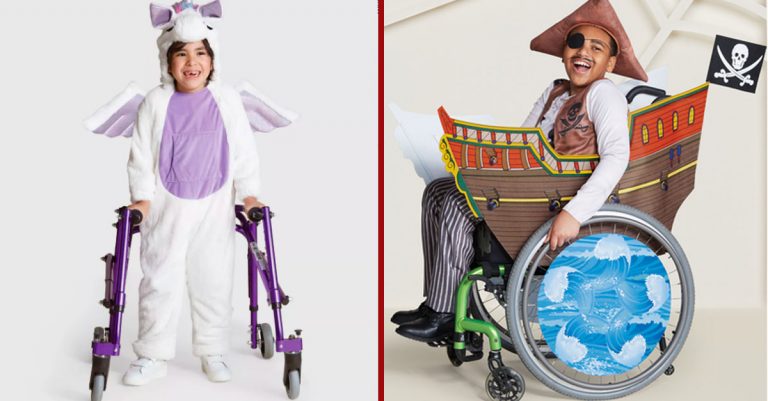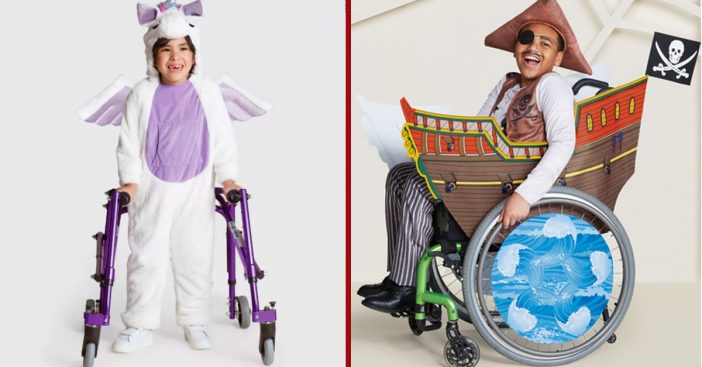 Target is releasing a new line of adaptive Halloween costumes for kids with special needs.

The new costumes come with specific openings for easier access and also fit over children's wheelchairs and walkers.

You can find them directly on Target's website! 
This Halloween, Target is releasing a whole line of Halloween costumes specifically for kids with special needs. This new line will feature adaptive Halloween costumes that can fit over kids' wheelchairs and walkers. In the past, many families have had to adjust Halloween costumes to their kids' wheelchairs/walker, but now they need to no longer!
Some of the costumes include that of a princess or a pirate on his ship. The princess costume comes with a princess carriage and the pirate costume comes complete with a ship. Both the carriage and ship fit completely over the wheelchair/walker. It also comes with convenient openings in the back to help them get in and out of it.
Special needs kids should be able to enjoy Halloween, too!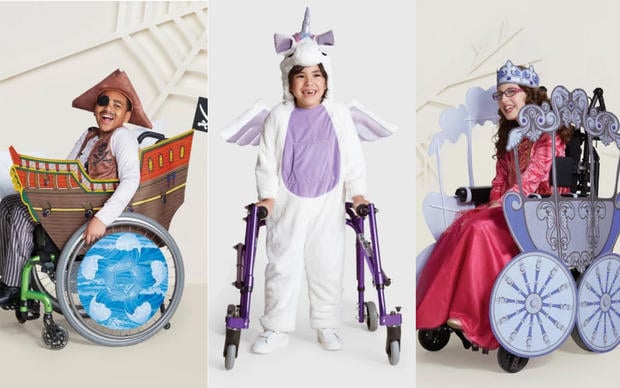 Additionally, kids with sensory disorders can also find comfy unicorn or shark costumes at Target that are super comfy! They come equipped with a hidden opening in the front pocket for convenient abdominal access.
Julie Guggemos, senior vice president, Owned Brand Management and Product Design, Target talks in a press statement about this new release. "We've seen how little design details in our Cat & Jack adaptive apparel and Pillowfort sensory-friendly pieces can have a huge impact," she says. "Now we're bringing that same spirit of inclusivity to our new Hyde & EEK! Boutique kids' costumes."
Where to find these awesome costumes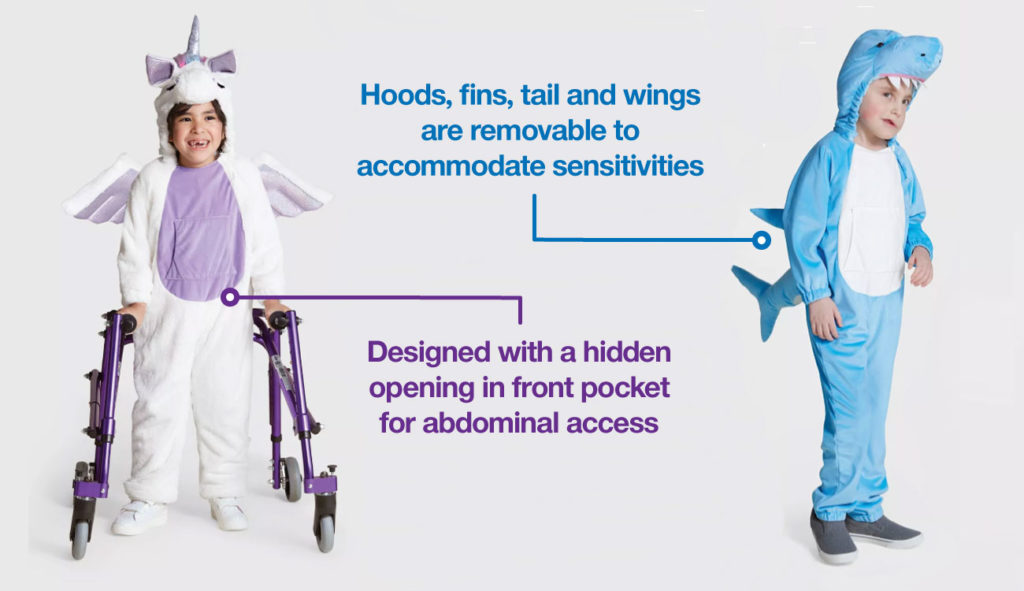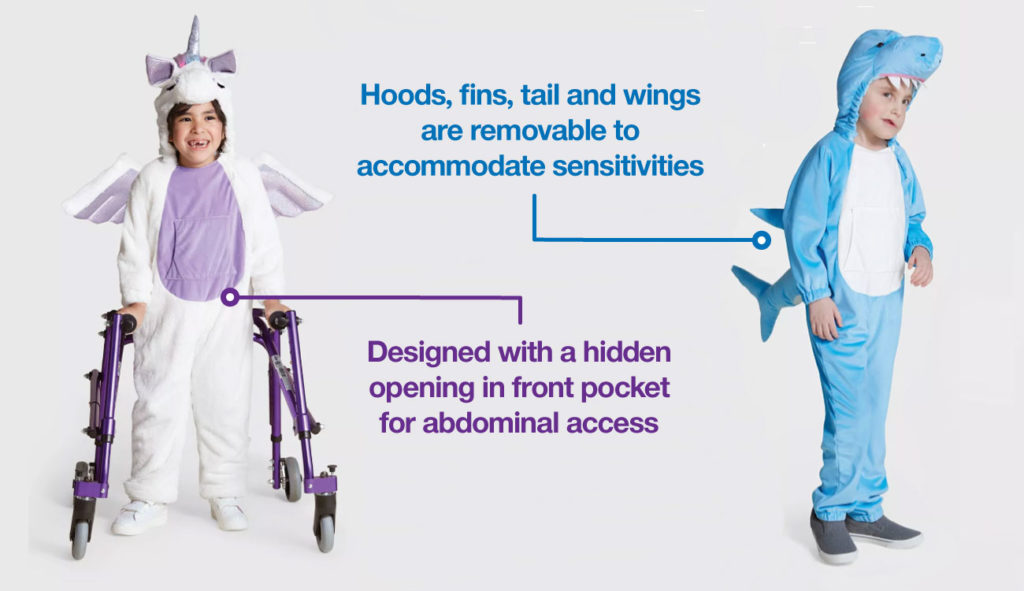 Furthermore, the costumes range from $20 – $45 per piece, which is not too bad for pricing! This adaptive Halloween costume line is sold exclusively online, so be sure to head to their website if interested. However, online purchases can be shipped to your local Target for pick-up if you wish. Be sure to get your special kiddos one of these adaptive Halloween costumes this year. Happy Halloween!